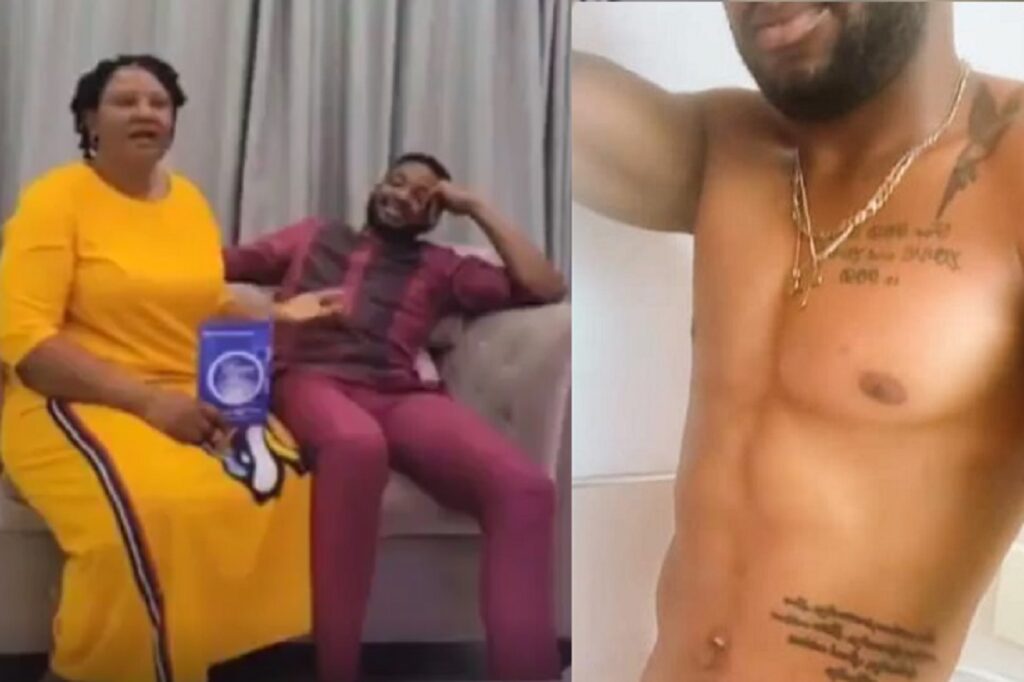 The mother of ex-BBNaija housemate Cross has been left disappointed after she earlier said she wants to use her son's platform to preach the gospel and shortly after, her son shared his nude video on Snapchat.
In an earlier video, Cross' mom revealed that several brands are approaching her son for brand endorsement but she would prefer her son to also be an ambassador for Christ.
According to her, he would like her son to help her fulfil her calling on earth, which is to propagate the gospel of Christ.
The reality star's mother said:
"Companies are coming, brands are coming for their products. I, myself, have my own product; the gospel is my own product. That is why I said, 'Cross, as companies are calling you to be their ambassador, Holy Ghost school is calling you, Cross, to be our ambassador to preach the gospel.' That is what I want.
"As companies are using your platform, I will also use it to preach the gospel. So what I ask you is that all the time whenever I need you, please give your consent for the gospel that we preach."
Shortly after the woman's request, Cross puts his genitals on display on Snapchat.