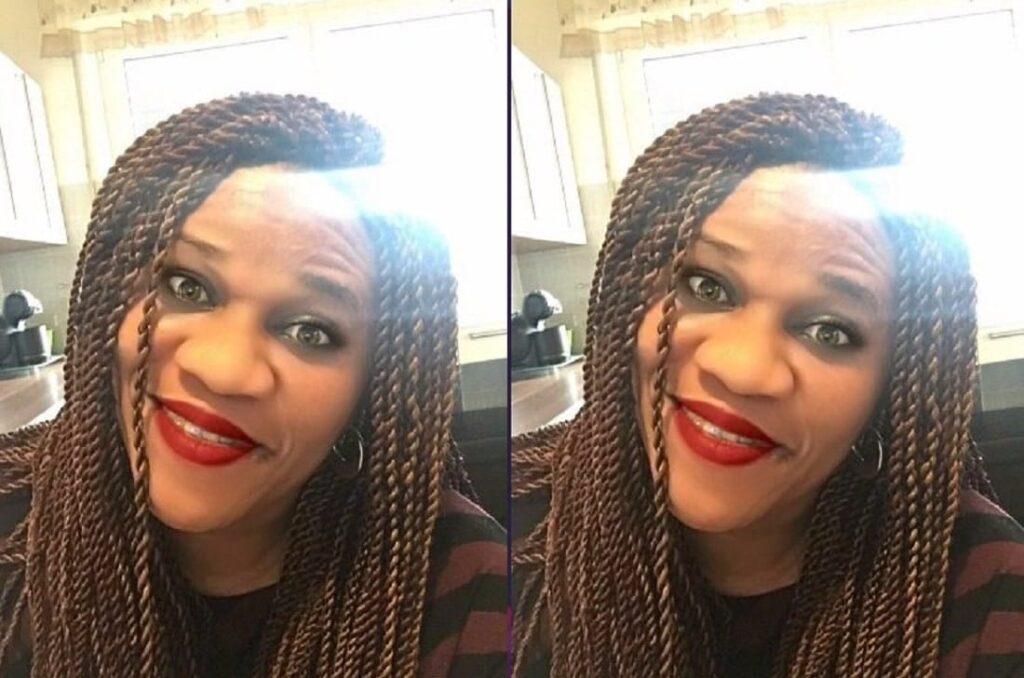 Who is Stella Dimoko Korkus?
Stella Dimoko Korkus is a Nigerian writer, blogger and a self-proclaimed "Entertainment Doctor."
Stella Dimoko runs an entertainment and gossip blog called "Stella Dimoko Korkus Blog" or "SDK Blog". She is known for posting controversial content on her platform, especially about Nigerian celebrities.
Full data profile of Stella Dimoko Korkus
| | |
| --- | --- |
| Full Name | Stella Dimoko Korkus |
| Age | 41 (Estimated) |
| Gender | Female |
| Date of Birth | August 22 |
| Parents | Unknown |
| State of origin | Unknown |
| Nationality | Nigerian |
| Marital Status | Married (m. 2003) |
| Husband | Stefan Korkus |
| Children | 2 |
| Height | N/A |
| Education | University of Benin |
| Net Worth | N200 million |
| Occupation | Blogger |
Stella Dimoko Korkus' Childhood
Stella Dimoko Korkus was born in Lagos State on the 22nd of August sometime in the 80s. Her age is currently estimated at 41, based on some sources.
Stella had most of her early childhood in Lagos, and also her primary and secondary schooling.
Details of the blogger's birth year remain unknown as she has always kept her age hidden.  Information about her hometown, parents, and siblings are also shielded from the media.
Interestingly, Stella Dimoko is a blogger who delves into other people's personal lives, but she has somehow managed to keep hers out of view.
Stella Dimoko Korkus' Education
Stella continued her schooling in Benin after finishing secondary school. She attended the University of Benin where she graduated with a third-class degree in Linguistics.
Her time at the university was difficult because she revealed she was a victim of sexual assault. According to her, her grades suffered as a result of the traumatic experience.
The controversial blogger had once remarked that she is relieved to have graduated with a Third Class instead of a Pass.
Stella Dimoko Korkus' Career
Stella Dimoko grew up with the dream of working in the banking industry. However, reality had other plans for her, and she was unable to realize her ambition.
She finally took up news writing and made do with it.
Stella Dimoko initially started her career as a journalist, contributing to news magazines like Hints and Encomium.
While working as a journalist, she kept honing her skills. A few years later, she launched her first blog. Sadly, she lost access to the blog and eventually had to shut it down.
Not giving up, Stella Dimoko started another blog on the Blogger platform, which is the one she has now, called SDK Blog. The blog found success among lovers of entertainment news and gossip and soon grew to become one of Nigeria's top gossip platforms with thousands of readers every month.
SDK Blog
Stella Dimoko is known for her controversial and audacious posts on her self-named blog "Stella Dimoko Korkus Blog" or "SDK Blog".
Her blog's visitors/community, known as SDKers, have grown over the years. According to web traffic analysis website, Similarweb.com, Stella Dimoko's blog (stelladimokokorkus.com) records up to one million visits monthly.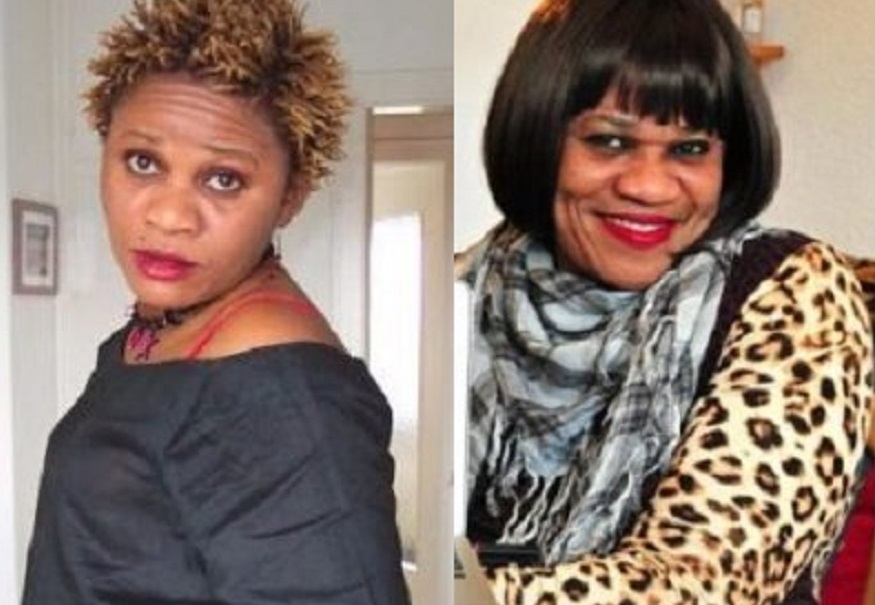 Stella Dimoko Korkus' Controversies
Due to the nature of her job, Stella Dimoko Korkus has found herself at the centre of different controversies mostly involving celebrities she has written about.
Some of the celebrities Stella Dimoko Korkus has gotten into a fight with include controversial actress Tonto Dikeh and co-blogger, Linda Ikeji.
Stella Dimoko and Tonto Dikeh fight
Tonto Dikeh and Stella Dimoko Korkus had a big squabble in 2019 which led to both parties trading insults on social media.
The fight started after Stella Dimoko Korkus wrote about Tonto Dikeh's controversial arrest in Dubai. The report angered Tonto Dikeh who came back at the blogger with harsh words, insinuating she is poor and "begging for money" and trying to copy Linda Ikeji who is more successful.
Stella Dimoko Korkus, who has a reputation for clapbacks, came back harder at the actress, accusing her of sleeping around with pastors and also having an affair with Ini Edo's boyfriend. The controversial blogger accused Ms Dikeh of being the reason Ini Edo's relationship with her man crashed.
She also claimed Tonto owed her N200,000 for a publicity stunt she performed for her several years ago.
Stella Dimoko Korkus and Bobrisky fight
Bobrisky and Tonto Dikeh were still friends when Stella Dimoko's fight with Tonto Dikeh happened.
Bobrisky was caught up in the battle while trying to defend Tonto Dikeh. Stella slammed Bobrisky, claiming that he was rejected by the LGBT community because he was smelly and filthy and that his inability to be a man pushed him to act like a woman.
Stella Dimoko and Linda Ikeji rivalry
There has been an unhealthy rivalry between Stella Dimoko Korkus and her co-blogger Linda Ikeji over the years.
Stella Dimoko Korkus has previously tried to downplay the idea of a possible feud between her and Ms Ikeji but she got shady while at it.
SDK claims there is a distinction between her blog and Linda's because she is a trained journalist who blogs, whereas Linda is just an ordinary blogger.
"I blog with my depth of journalism expertise, which is unlike what she does," Stella Dimoko explained.
Stella Dimoko and Linda Ikeji's fight in 2018
Stella Dimoko and Linda Ikeji had a major fight back in 2018 when Linda took an interview from Stella's blog and didn't credit her.
Stella Dimoko Korkus responded by accusing Linda of a slew of things on her Instagram page. She alleged that Linda Ikeji was stealing the sperm of men she had slept with in order to use it to impregnate herself.
Linda Ikeji was on maternity leave when this happened. Linda's employees also accused Stella of plagiarizing stuff from their CEO's (Linda Ikeji) blog without crediting her.
Stella Dimoko Korkus's Marriage
Stella Dimoko Korkus married her husband, Stefan Korkus in 2003, and the couple has two children together.
Her husband accepts her profession (which is her primary source of income) and assists her when he has time off from his demanding job. He also assists her in finding fascinating stories on the internet, according to reports found online.
Stella Dimoko Korkus Stefan Korkus' and Children
According to the most verifiable report, Stella Dimoko Korkus currently has two children. Little is known about Stella Dimoko Korkus's children, including how many they are and their genders.
All that is known about her children is that her first child is a boy.
Stella Dimoko Korkus Net Worth
Stella Dimoko Korkus has an estimated net worth of N200 million.
Stella Dimoko Korkus on Social Media
Stella Dimoko Korkus is active on social media. Her Instagram handle is @OfficialStellaDimokoKorkus while her Twitter handle is @SDimokoKORKUS.