Written by Daniel Nkado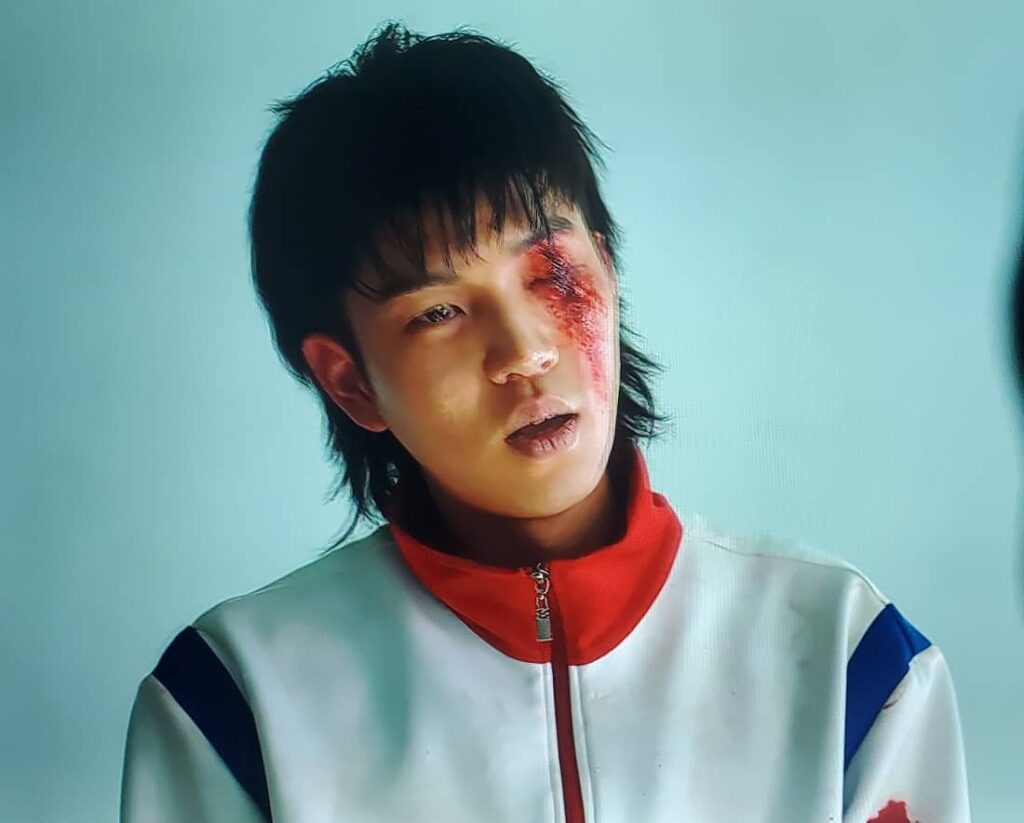 Netflix has a new zombie show – "All Of Us Are Dead", and it's Korean! Since "Squid Game", I've formed the habit of checking out any South Korean stuff I come across on Netflix.
When I stumbled on "All Of Us Are Dead" and played it, I was anything but disappointed. It took the smallest amount of minutes to get me hooked.
First, it was a zombie show and I love zombie shows. From "The Walking Dead" to "Z-Nation", I've seen them all, sometimes more than once.
Gross, right. Why do I like zombie stuff? I don't know – maybe it's the thrill of survival in a hopeless world or just the never-ending action. People like me who lose interest fast often lean toward thrillers and horrors.
Back to "All Of Us Are Dead" – so, I finished the whole season in one day. And it was well worth it. I see a Squid Game-like buzz descending on the internet soon!
While some of the scenes literally annoyed me to the bone, like why fight zombies with bare hands and pillow – Odiegwu! Still, I found most parts of the show excitingly thrilling.
The acting was good, the story entertaining and the pacing perfect. No to mention the cinematography and continuity. South Korean filmmakers are doing an excellent job.
Here is my personal breakdown of some of the characters from Netflix's 'All Of Us Are Dead'…
Bear with me, I don't know all their names.
WARNING: There may be spoilers!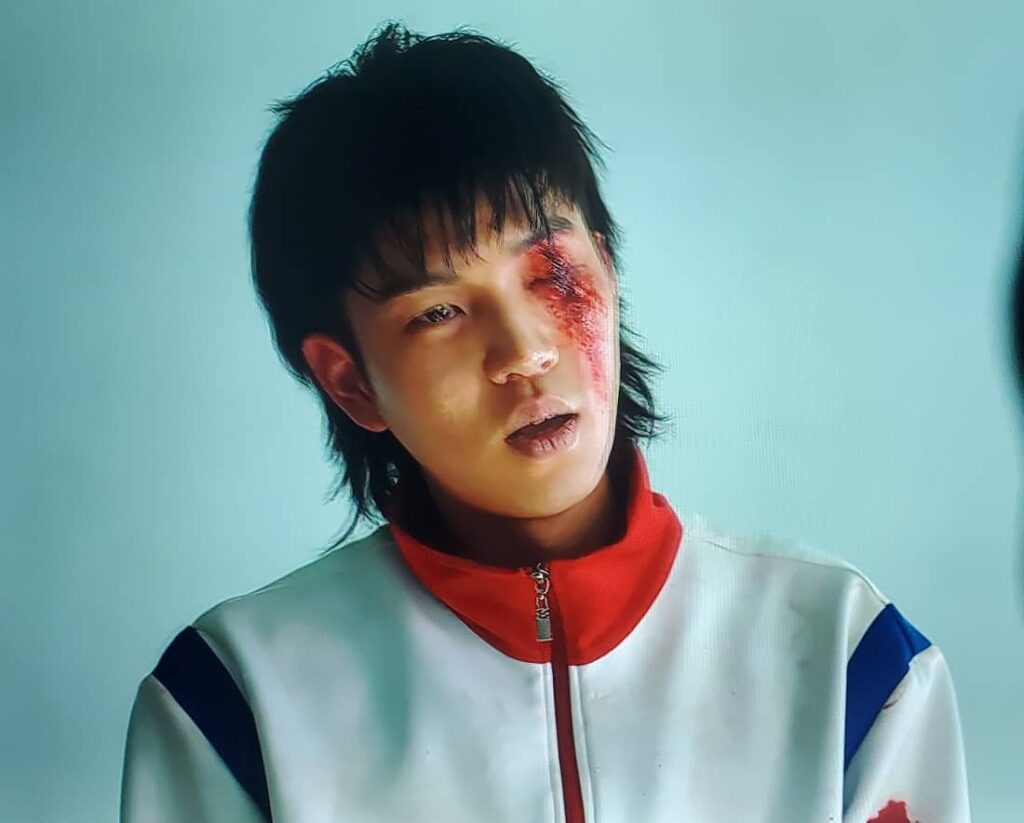 Gwi-Nam – At one point I was ready to jump into the screen and kill this guy myself. He died and came back so many times that at one point something dropped in my bathroom and I sneaked to check. He is the ex you don't wanna have.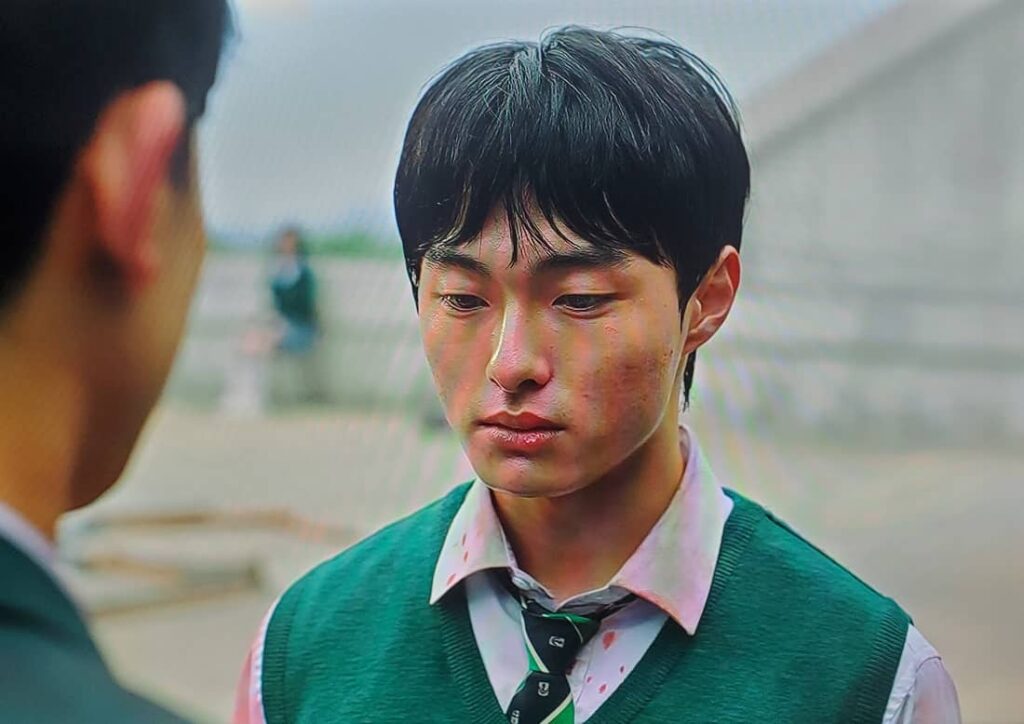 Cheong-San – Okay, we get that he was the hero of the show (sort of) but he can be annoyingly stubborn. He would have survived better if he had been more tactical. He could have dropped the video thing – I mean it's a friggin' extinction event, for God's sake! I cried when he got bitten sha.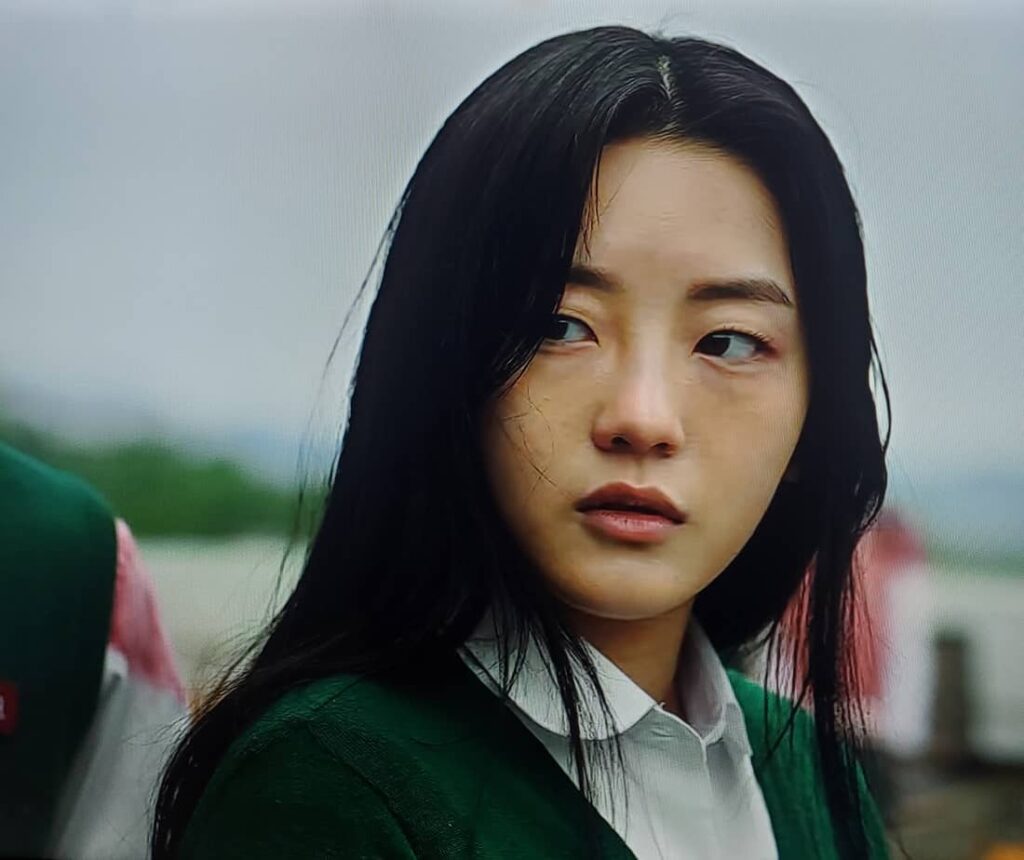 Nam-Ra – Hmm. Good and logical girl. Even as a half-bie (in the show there are people who don't turn to zombies when they are bitten), she kept her cool and didn't bite her dense boyfriend.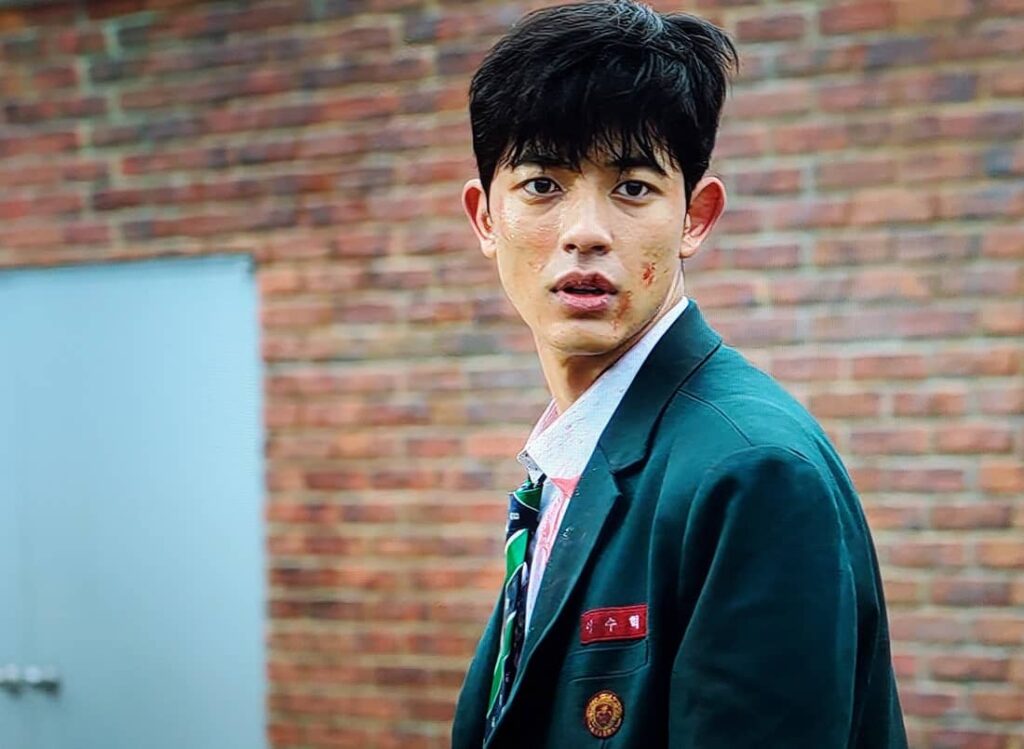 Suh-Yeok – The dense boyfriend. Lol. I don't know, do all the guys in South Korea love like this? I lost it when he told his half-bie girlfriend – "It's okay. You can bite me when next you are hungry." Guy literally tied himself to someone that has already been bitten. No be juju be that?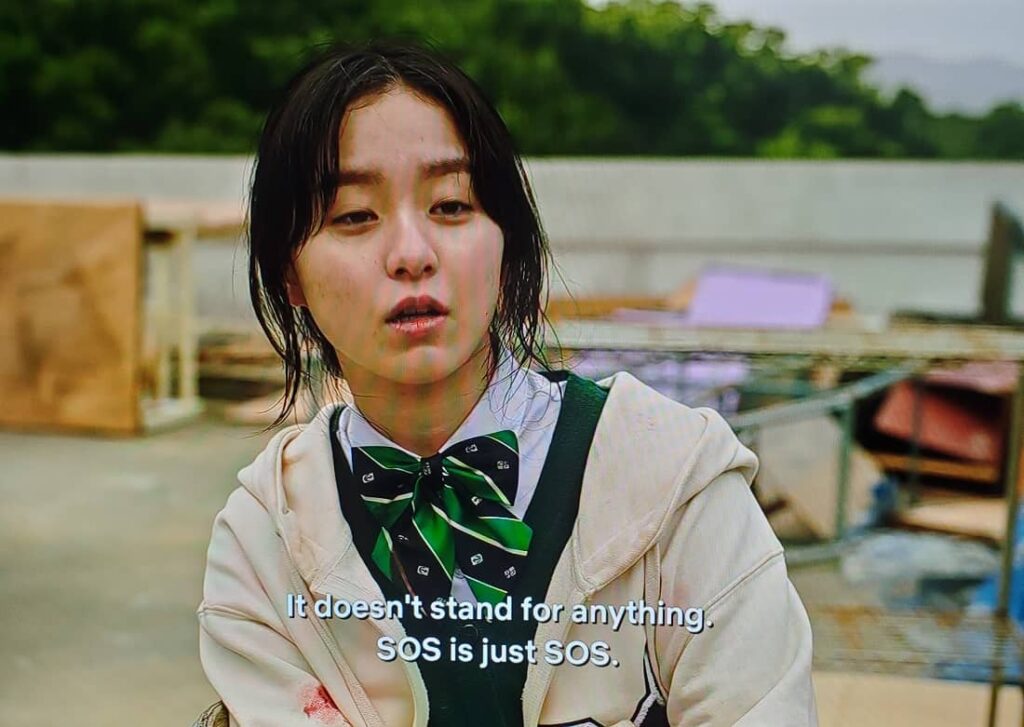 On-Jo – My sweet girl. I love her. She annoyed me with her "Nam-Ra, bite me" game but on the whole, the most adorable character.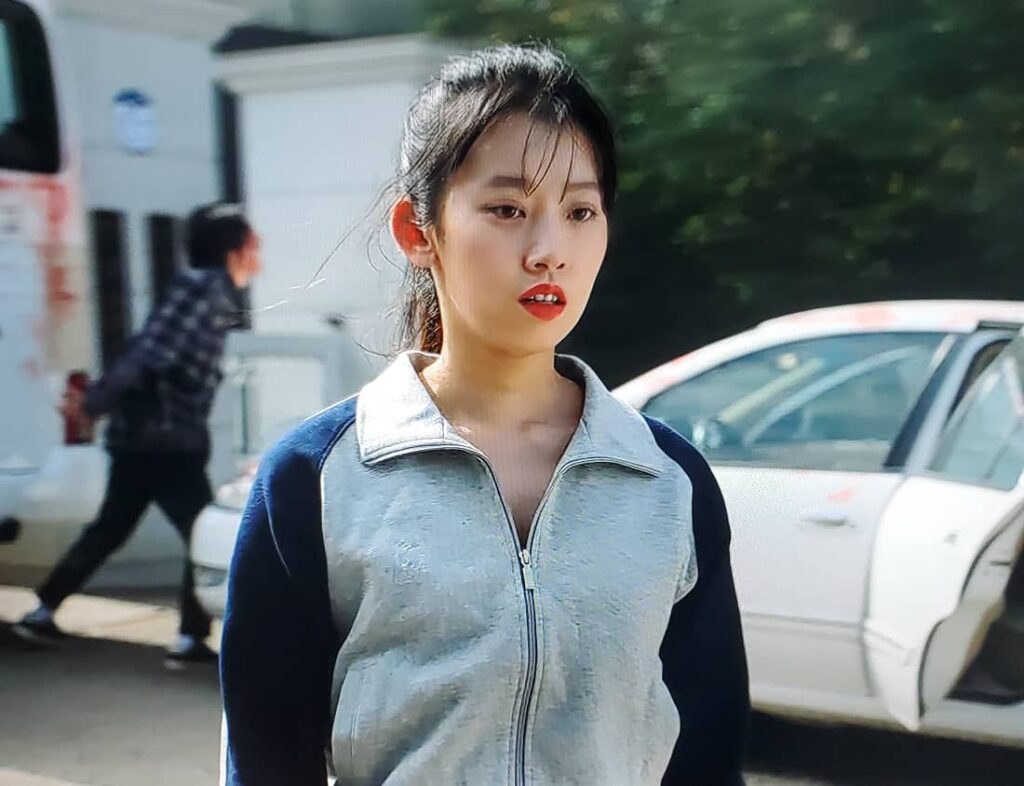 Eun-Ji – The next time you want to bully someone, let this girl remind you that bullying creates monsters. And if anyone you bullied ever turns into a zombie, they won't have mercy on you.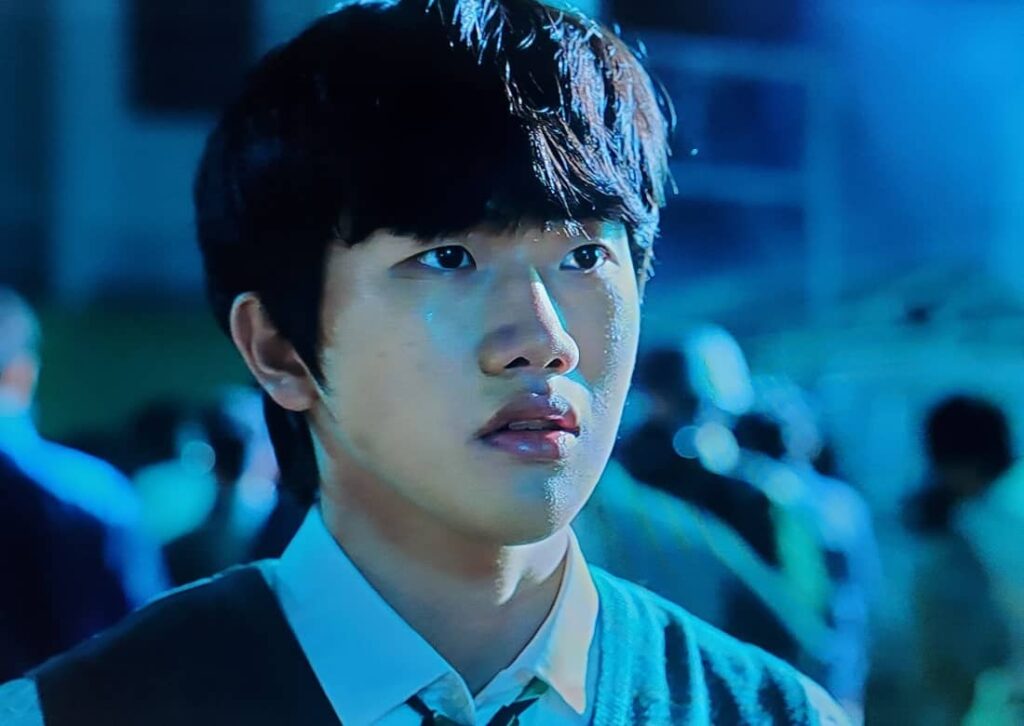 Boyfriend of the bullied girl – This guy was the most annoying character, I swear. Think Game of Thrones' King Joffrey level of annoying. Was happy when he got eaten. In his defence, they bullied him too and never mingled with him.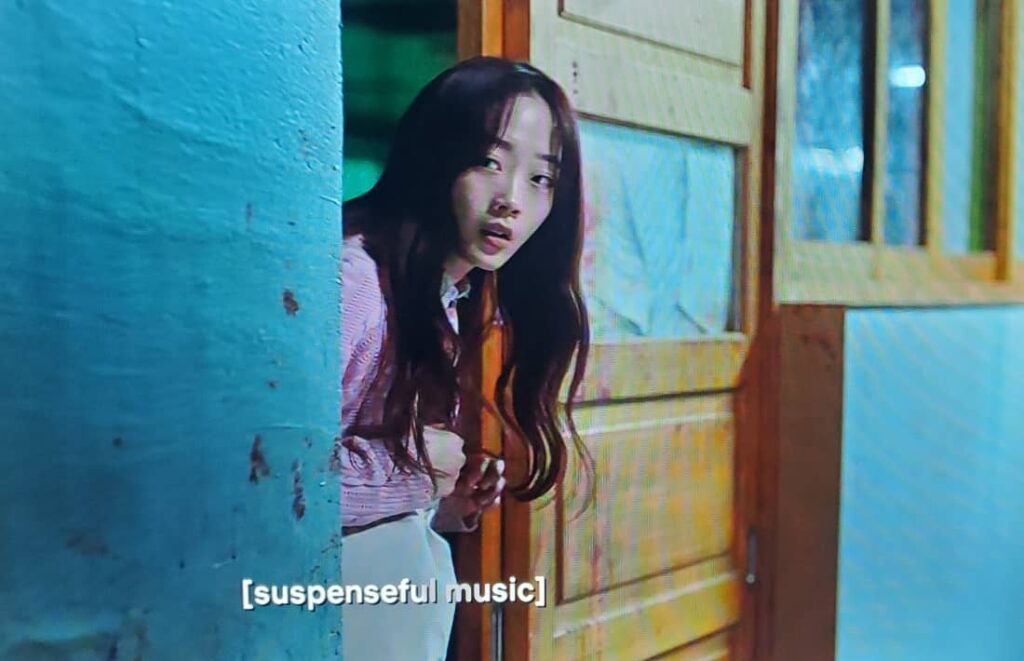 Na-Yeon – Hmm. This girl literally infected someone with the virus to win an argument or what. She is evil. I love it when Gwi-Nam used her for lunch. She killed my Gyeon-Su.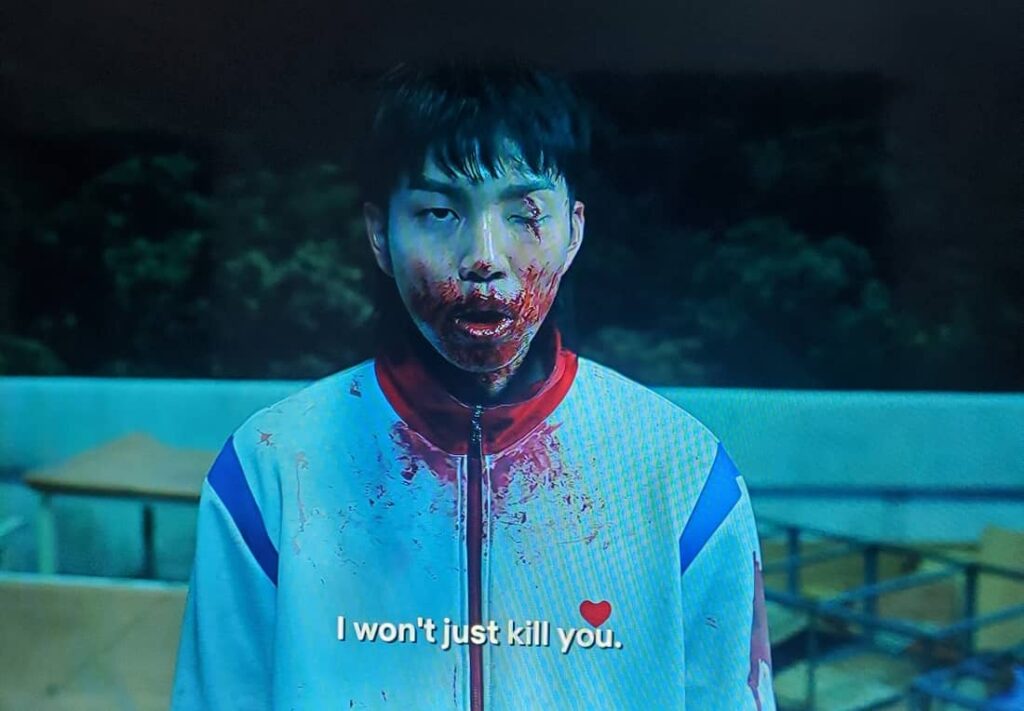 Oh no! Gwi-Nam again. Even in this article. Guy never dies. I'm scared.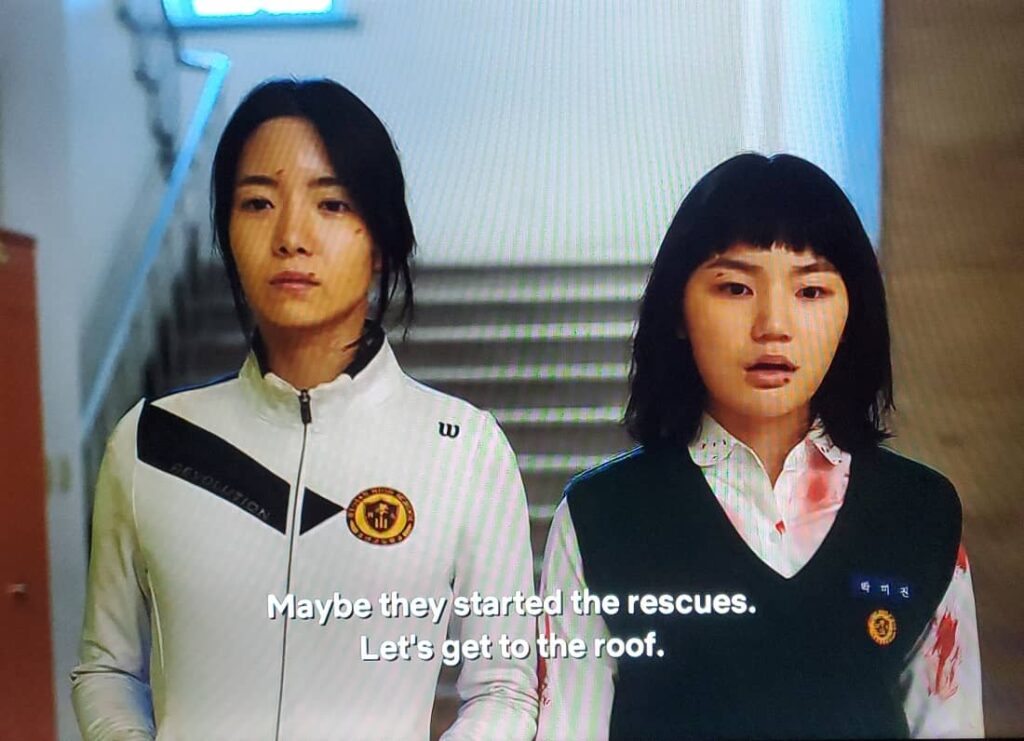 The archery girl (Ha-Ri) and her friend. I love these two.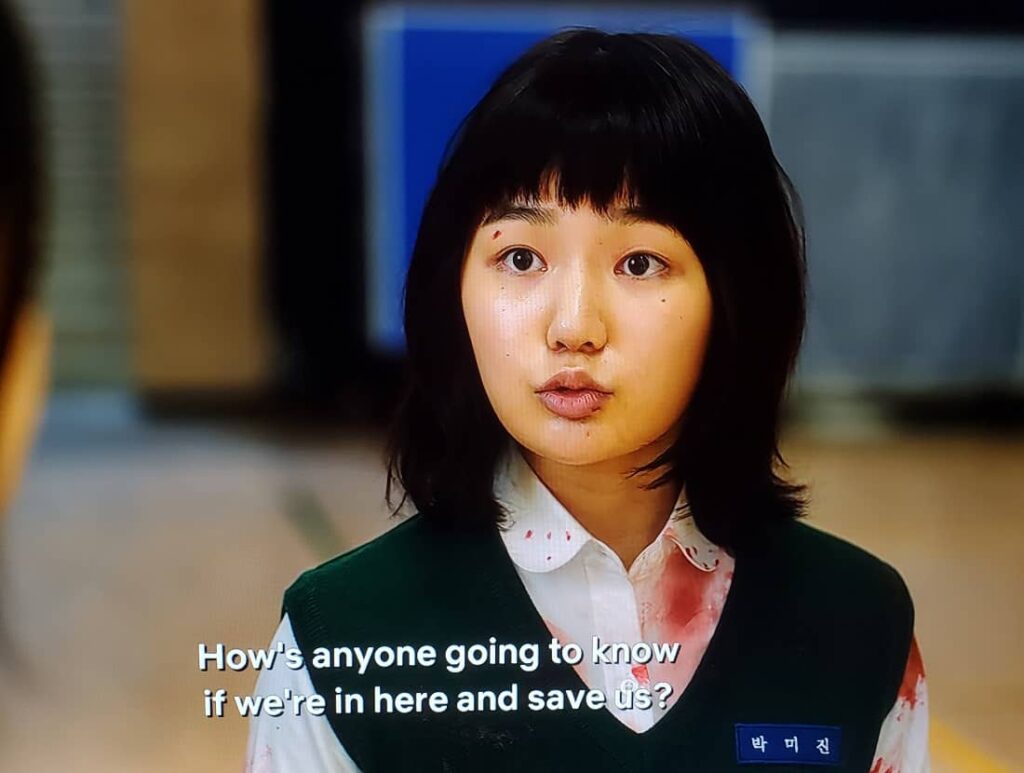 Still her from the archery group. I figured she had a great sense of humour but I missed all of it in dubbed English. Would have savoured them if I understood Korean.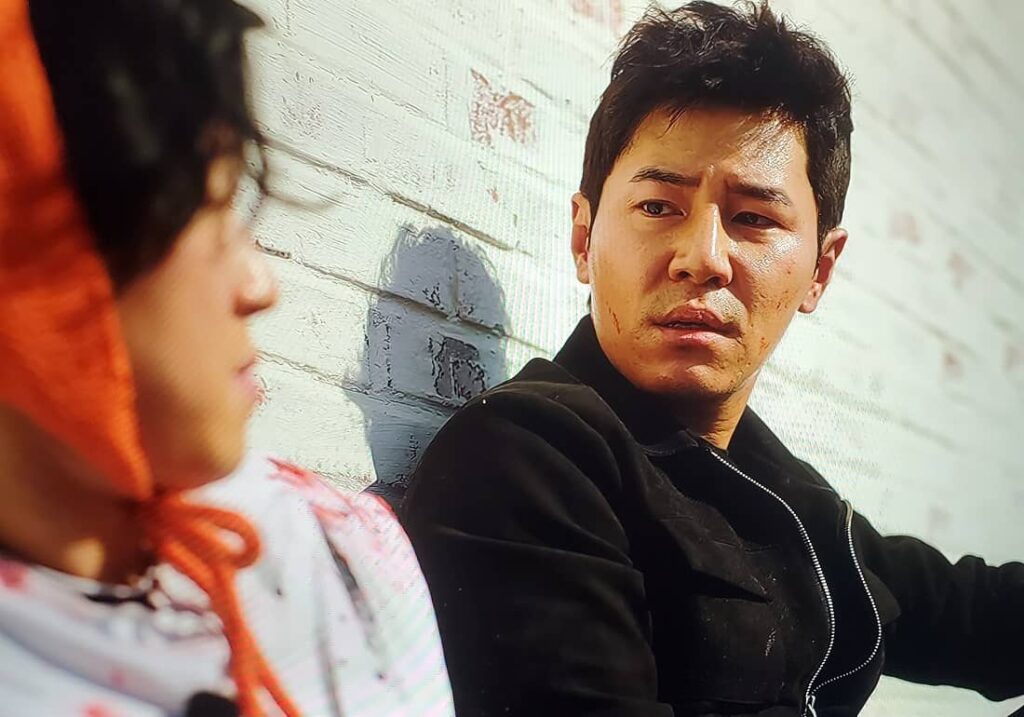 The saviour cop guy. This guy was basically Jesus Christ. I loved him tho.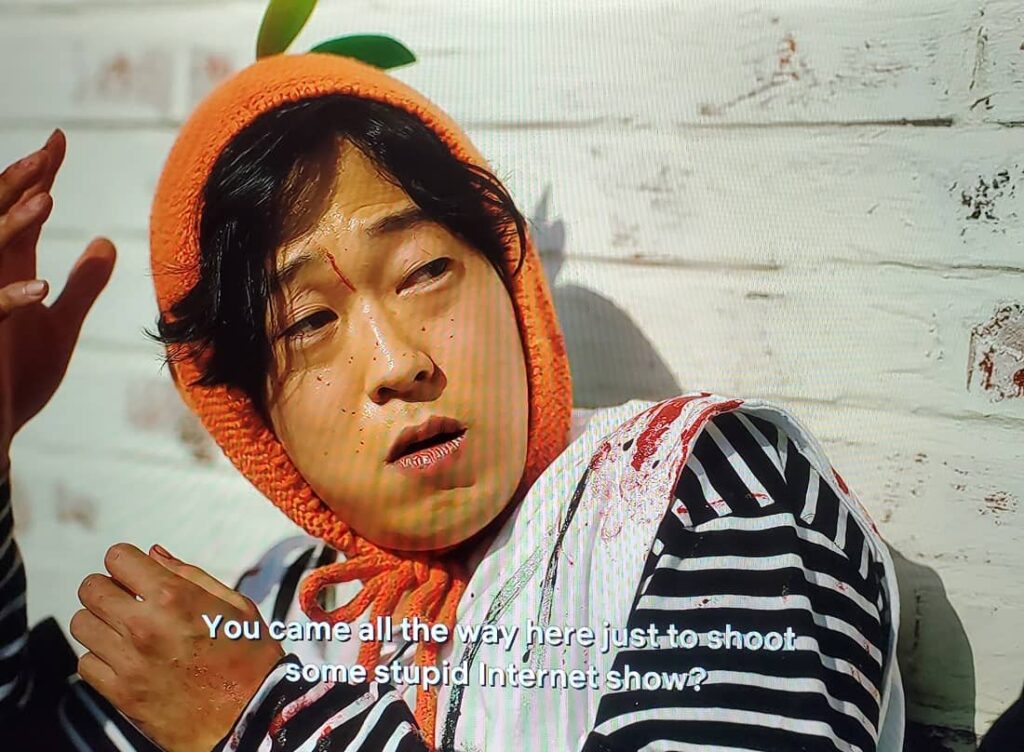 OOPS! The obsessed video blogger who came to cover the epidemic. He should have died.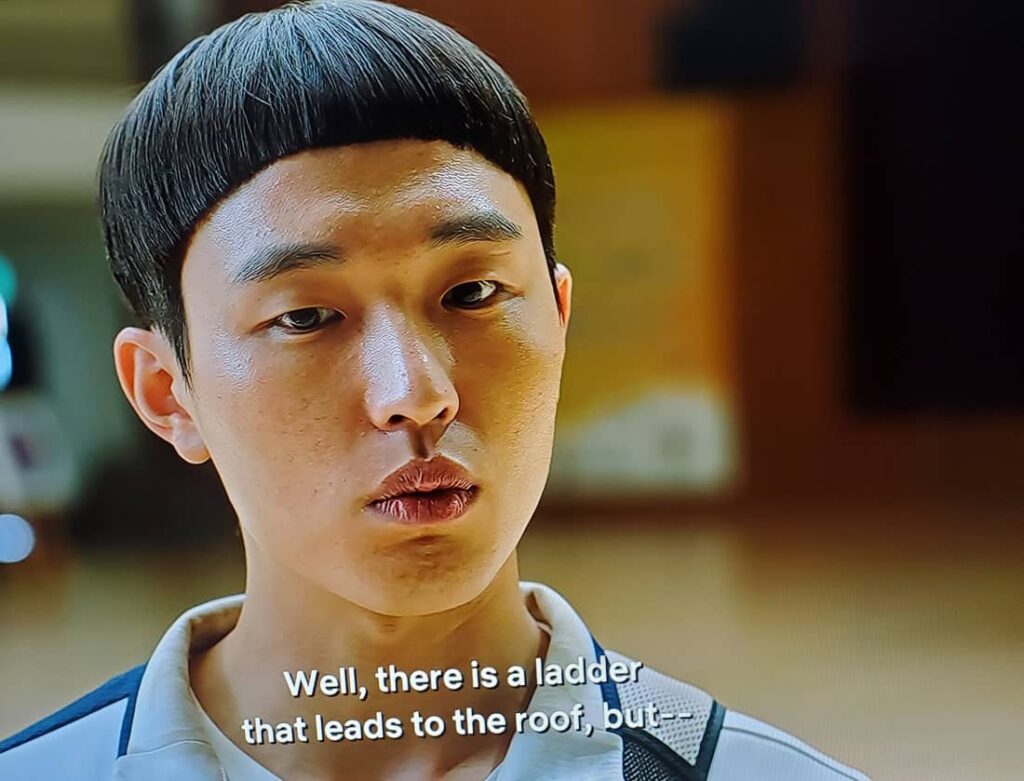 The archery boy. I love him. His death was painful. He fought to his last breath.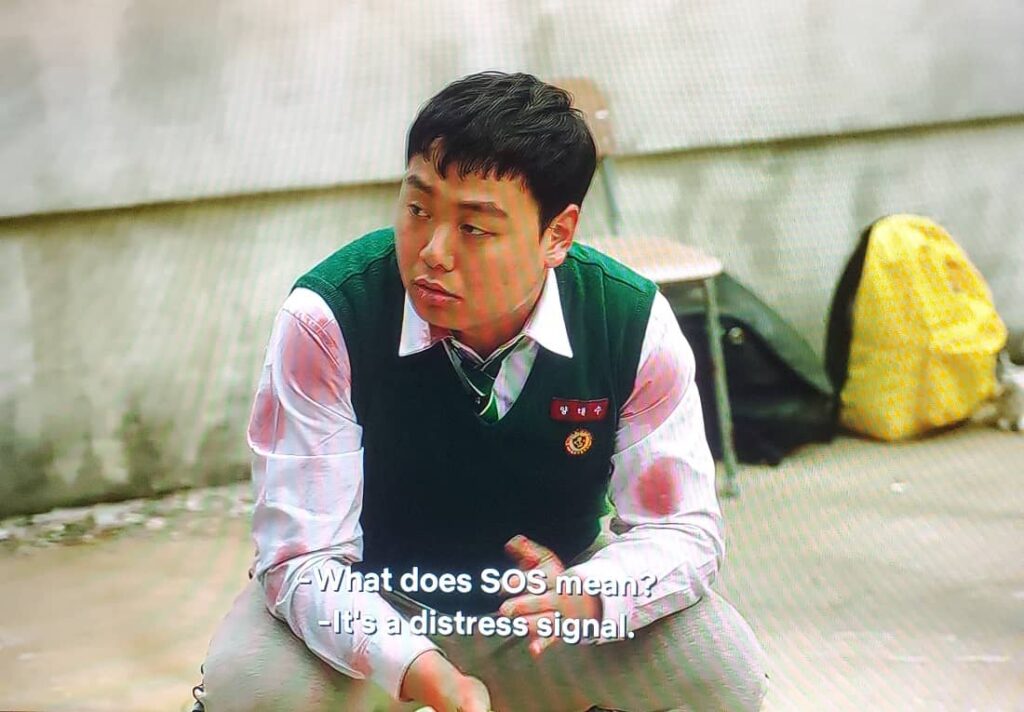 Dare-Su – I don't know if I love or hate him, but he was way cooler than the other fat boy from the archery group.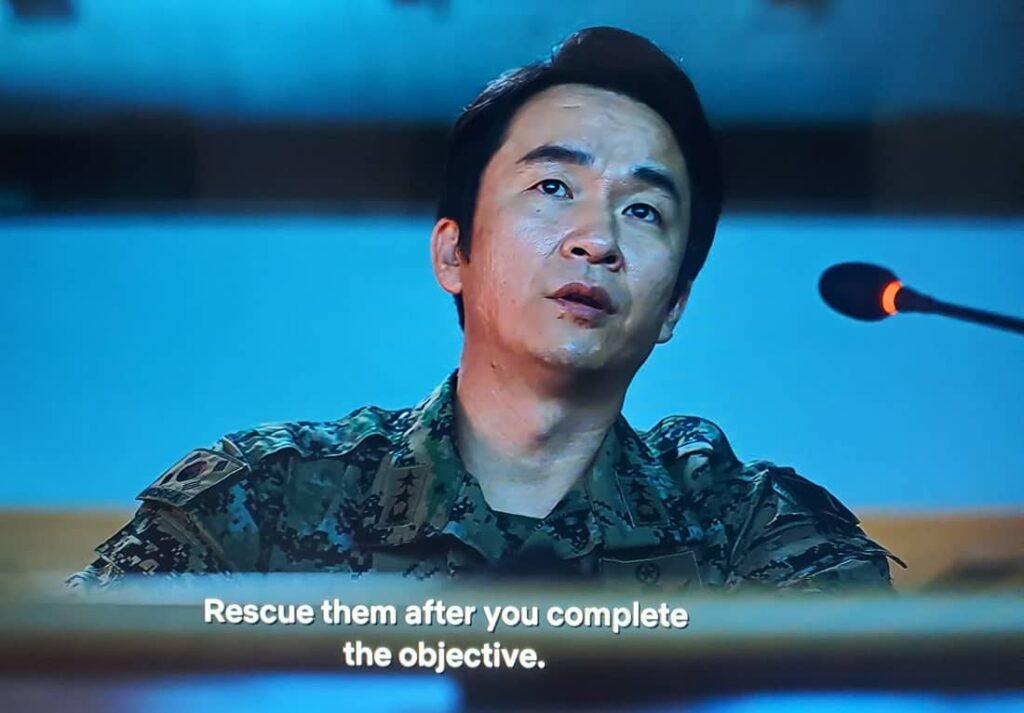 Marshal Law Commander – This man embodied his role. It was so easy to see he is a seasoned actor. He can act.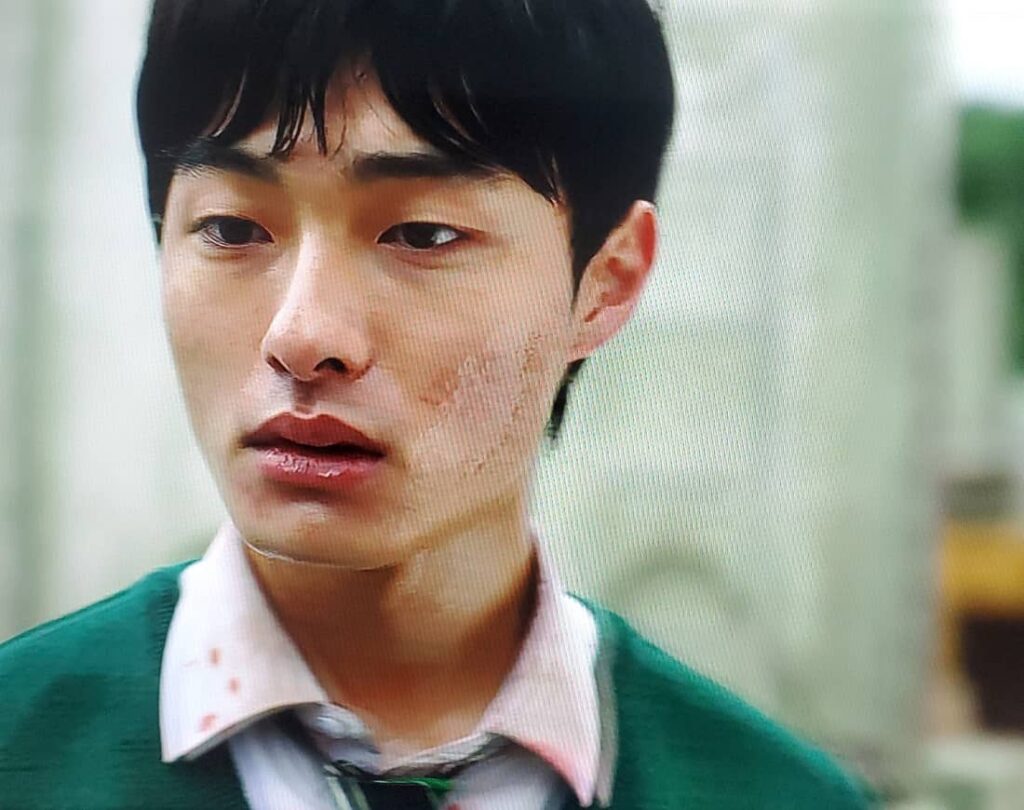 Our hero again. Aww.
Have you seen "All Of Us Are Dead" on Netflix? Drop your reactions in the comment section.