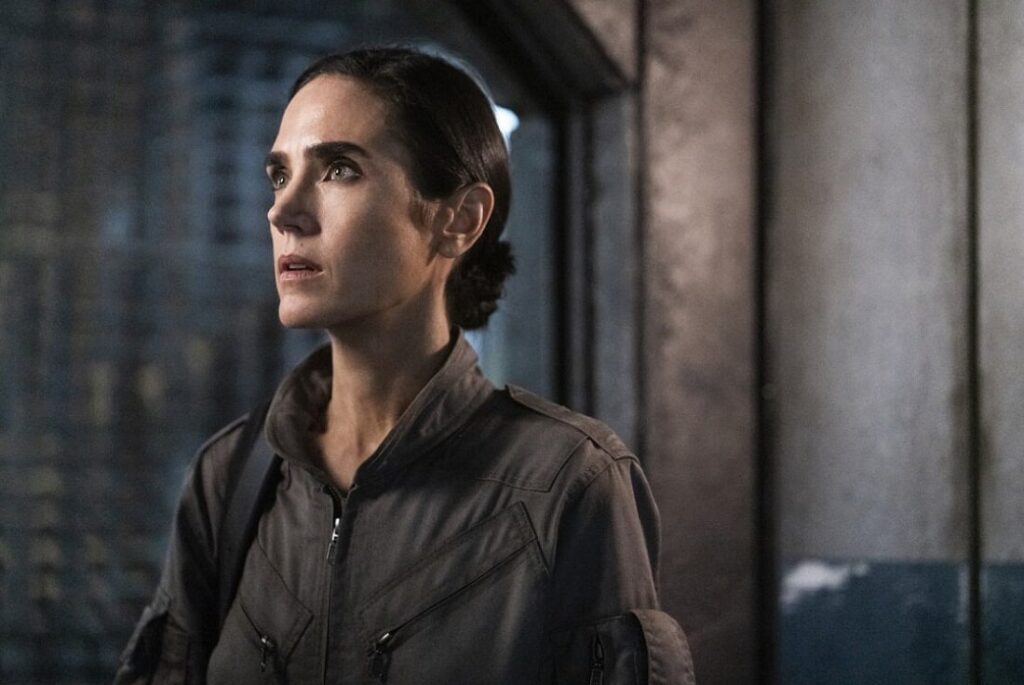 Many fans of TNT's post-apocalyptic thriller series Snowpiercer were left in shock after Jennifer Connelly's character in the series "Melanie Cavill" did not appear in the first episodes of the show's long-awaited third season.
While the first episode of Snowpiercer Season 3 appears to have dropped a subtle hint of the possibility of Melanie being alive, the hope for Melanie's survival has started to wane as she is still nowhere to be found as of the season's 4th episode.
Fans of the thriller series which is also available on Netflix have held on to the possibility of Melanie's survival since the end of the show's second season when she was abandoned in the cold by her estranged husband, Mr Wilford (Sean Bean).
And this is for a good reason – as one of the show's fans pointed out: "Melanie is such a central character in the show that I cannot believe she would die just like that."
So is Melanie Cavill still alive in Snowpiercer Season 3 or not?
The simple answer to the question of if Melanie is alive in Snowpiercer is nobody knows at this time.
While she hasn't appeared in any of the already-aired episodes of Season 3, all hope is still not lost as her death was never shown on camera.
All it takes to bring Melanie back to the show is one good twist and Snowpiercer is popular for its craftily delivered twists.
Also, since all the episodes of Snowpiercer Season 3 have not aired yet, we might have to wait a bit longer to confirm if Melanie is truly dead or not. 
There is already a strong online gossip that Melanie's appearance is set to be the hallmark of the season's finale, just like her disappearance happened in the final episode of Season 2.
Again, all fingers crossed.
For the sake of our readers, we applied extra effort to ensure that this post did not give out any major spoilers.