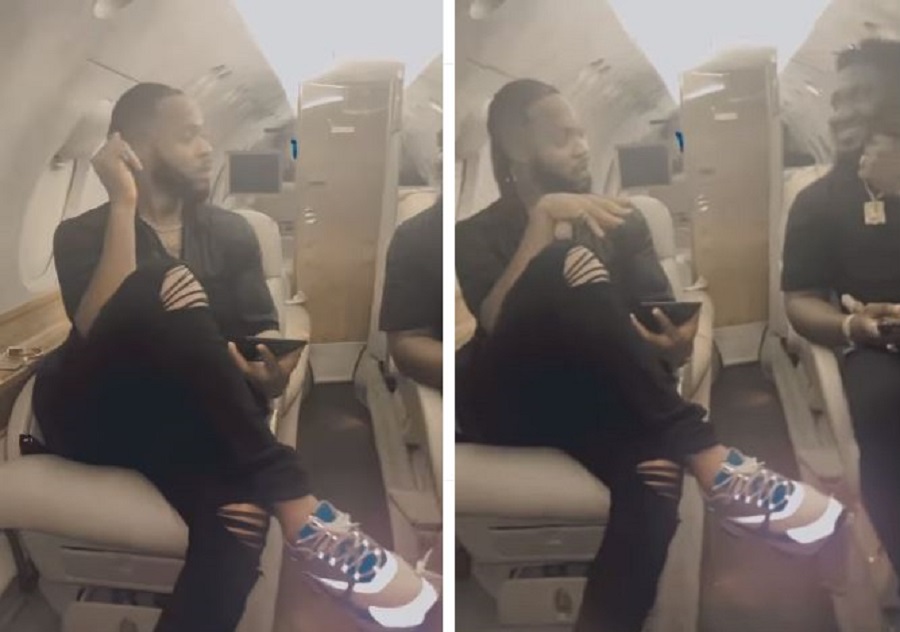 Fans of Nigerian musician Flavour have reacted to a new video of him "sitting and gesturing like a woman" while having a chat with his production manager Chukwupa Ike aboard a private jet.
The 38-year-old musician is seen in the video sitting with his legs crossed and holding up his hand – a posture social media users say looks gay.
"This one wey Ijele sit down like woman come dey gesture like that, udo adikwa," someone wrote under the video.
The video was posted by Mr Chukwupa Ike, the production manager of Flavour's 2Nite Music.
Other comments making references to the "gay posture" were later taken down and comments on the post have been limited.
Flavour is an award-winning Nigerian musician known for his many hit songs. He is also known by the nickname "Ijele" or "Palliative Umu Ashawo" to some of his fans.
This will not be the first time the singer has fallen victim to rumours of being gay or similar gossip. In 2014, he made headlines with speculations of being gay after he shared a photo of himself posing with a shirtless man in a pool.