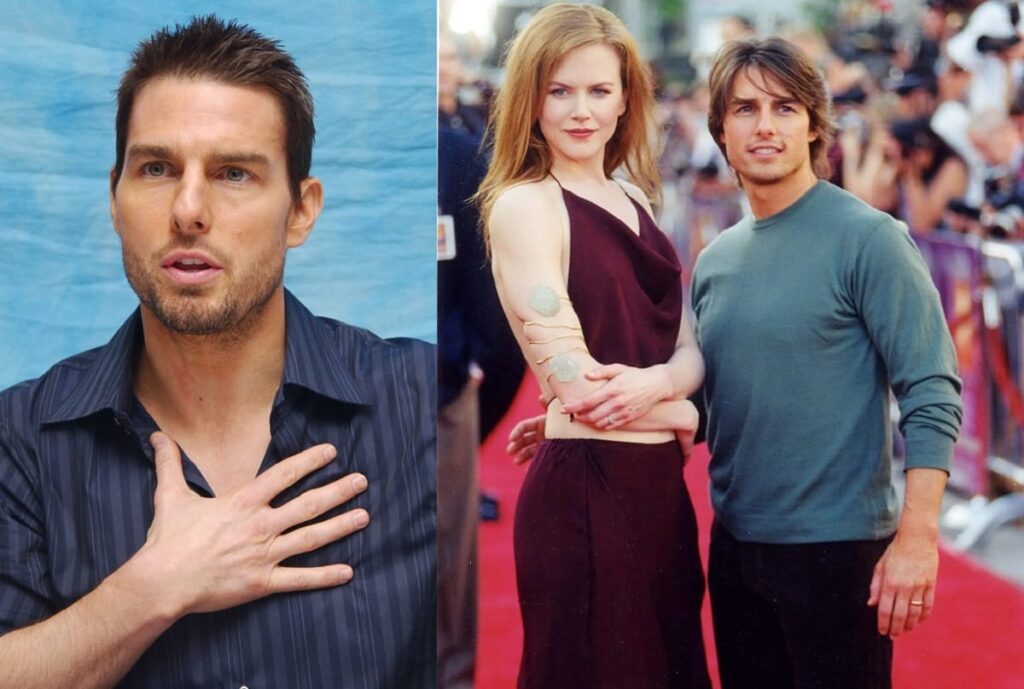 Who is Tom Cruise?
Tom Cruise, born Thomas Cruise Mapother IV, is an American actor best known for his role as secret agent Ethan Hunt in the "Mission Impossible" movie series. He is considered to be one of the biggest movie stars of his age in Hollywood.
Tom Cruise was born on July 3, 1962, in Syracuse, New York to his parents Mary and Thomas Mapother. His mother was an amateur actress while his father was an electrical engineer. His parents divorced when he was 11, and Tom, together with his siblings, all moved with their mother to Louisville, Kentucky, and then to Glen Ridge, New Jersey when she remarried.
The 59-year-old actor started his acting career at the age of 19 with a minor role in the movie "Endless Love." Over the next few years, he featured in lots of supporting roles before bagging his first major role in the romantic comedy "Risky Business". He rose to stardom after featuring in the movie "Mission Impossible" as secret agent Ethan Hunt.
Cruise has featured in several big-budget blockbusters including Eyes Wide Shut (1999), Vanilla Sky (2001), Minority Report (2002), The Last Samurai (2003), Collateral (2004), War of the Worlds (2005), Lion for Lambs (2007), Rock of Ages (2012), Jack Reacher (2012), Oblivion (2013), Mission Impossible- Rogue Nation (2015) and The Mummy (2017).
Tom Cruise's marriage and wives
Tom Cruise has been married and divorced three times, as of March 2022.
According to information gathered by DNB Stories Africa, the actor is in a relationship with an undisclosed lady and they are likely to get married soon.
List of the women Tom Cruise has married and divorced
Mimi Rogers (first wife)
Nicole Kidman ( second wife)
Katie Holmes (third wife)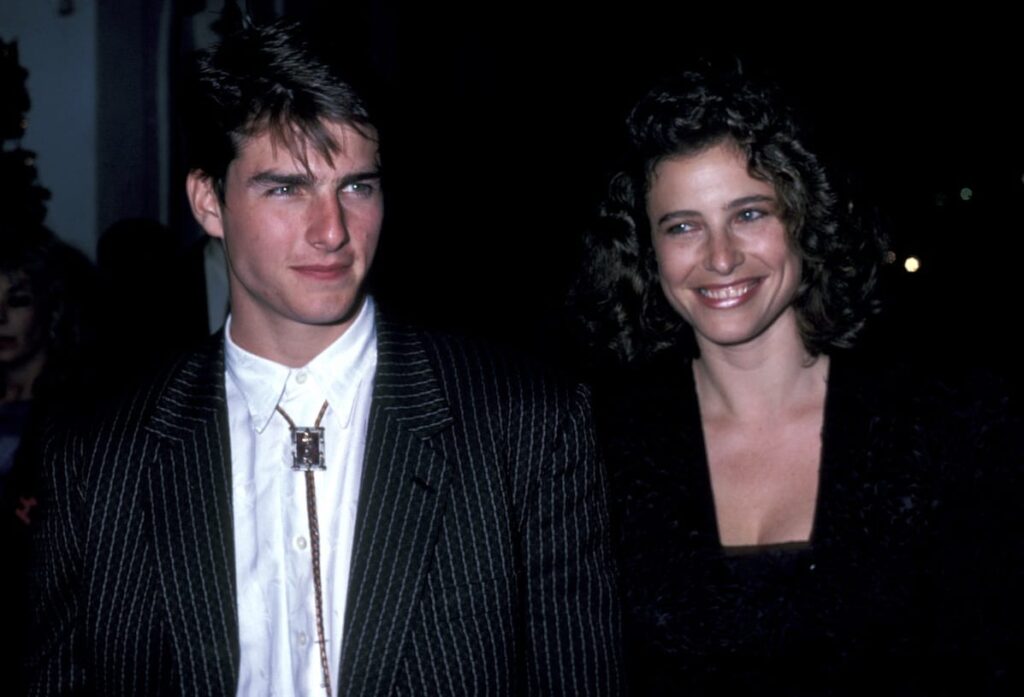 Tom Cruise's marriage to first wife Mimi Rogers
Tom Cruise and Mimi Rogers met at a party in 1987. Tom was 23 at the time of the meeting and Mimi was 31. After a year of dating, the couple decided to tie the knot in a secret ceremony on May 9, 1987, to avoid any interference from the public.
It was reported that the only two people that attended the ceremony were Cruise's mother and his best man, Emilio Estevez.
Though Cruise and Mimi Rogers seemed like the perfect pair from the beginning and their union was thought to be a forever one, the reverse turned out to be the case eventually. The couple parted ways on February 4, 1990, after barely three years of marriage.
The speculations surrounding their divorce were as wild as anyone could imagine. It was speculated that Mimi Rogers was jealous of Tom Cruise's success and didn't like to be called his wife in press statements.
It was also reported that Mimi was the only one who encouraged Cruise's interest in the Church of Scientology, as she was the ex-wife to James Rogers, a former Scientologist.
The speculations grew even wilder until Mimi stated in an interview with Playboy Magazine in 1993 that the reason for their divorce was based on Tom Cruise's decision to become a monk.
Tom Cruise's marriage to Mimi Rogers did not produce any children.
Tom Cruise's second marriage to Nicole Kidman
After Cruise filed for divorce from ex-wife Mimi Rogers on December 9, 1989, he met Nicole Kidman on the production set of the movie "Days of Thunder" which had just begun two days after.
Cruise had described his connection with Nicole Kidman as instant lust. After a year together, Cruise and Kidman tied the knot in a private ceremony on the Christmas Eve (December 24) of 1990 in Telluride, Colorado.
Nicole Kidman, who was eager to start having kids for Cruise at the time, had an ectopic pregnancy that led to the miscarriage of their first child. This drove them to adopt two children named Isabella Jane (born 1992) and Connor Anthony (born 1995).
Kidman miscarried again in 2001. That same year, Cruise filed for divorce. Kidman revealed that the divorce came as a shock to her, and it was speculated that Cruise's devotion to the Church of Scientology had played a part in their separation.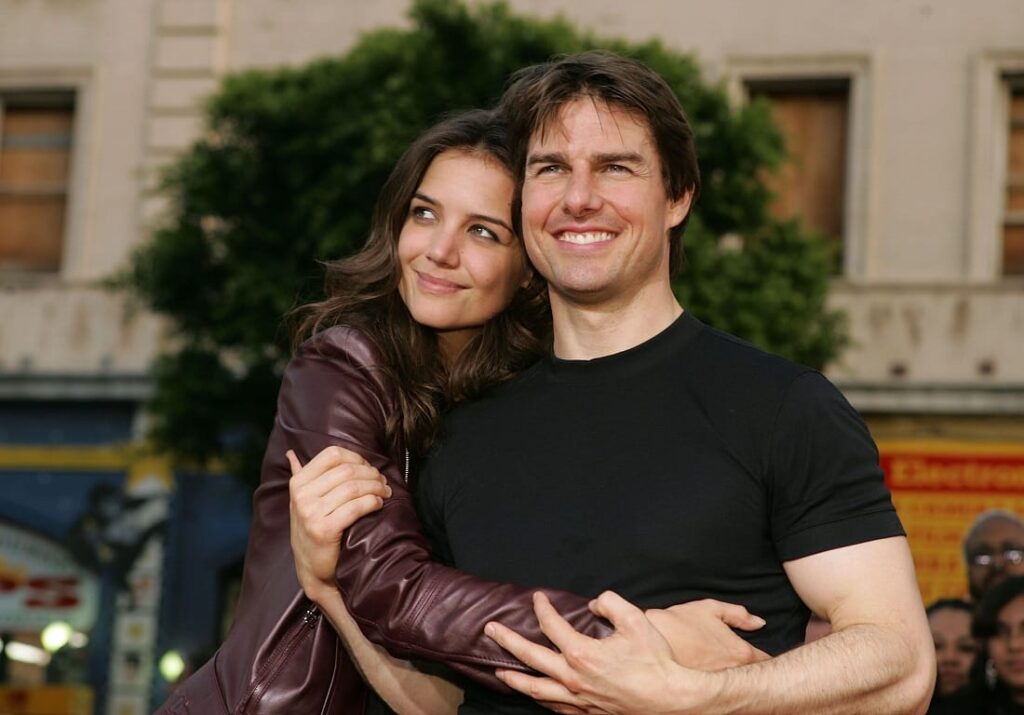 Tom Cruise's third marriage to Katie Holmes
Cruise and actress Katie Holmes met in 2005. They became engaged some months after their meeting. Holmes was formerly engaged to Chris Klein when she stated in an interview that she used to think she was going to marry Tom Cruise.
Just two months after this statement, she broke off her engagement with American actor Chris Klein. After some months of dating Cruise, Holmes began exploring the Church of Scientology. Surprisingly, the Church assigned an assistant named Jessica Rodriguez who followed her everywhere. Though rumours have it that Katie Holmes never became a full member of the church.
Cruise and Holmes got engaged in June, eight months after their first meeting. As romantic as Cruise was, the actor proposed at the top of the Eiffel Tower where they dined at Le Jules Verne. Shortly after the proposal, Tom Cruise called for a press conference to announce the engagement.
A year after their engagement, Cruise and Katie Holmes tied the knot at a ceremony in Bracciano, Italy. Katie's friends and celebrities such as Jenifer Lopez, Will Smith, and Jada Pinkett Smith as well as the Scientology officials were in attendance.
In early October 2005, the pair announced they were having a baby. In April 2006, their baby Suri was born.
In June 2012, Katie Holmes filed to divorce Tom Cruise. According to reports, Katie Holmes had thought Cruise was going to send their daughter, Suri to the Sea Org, a Scientologist organization where children are subjected to forced labour at sea.
Ten days later, they both reached an agreement that gave Katie Holmes custody of their daughter, Suri. The agreement prevented Suri from any involvement with the Scientology Church because Scientologists had to cut off family members who left the church.
Tom Cruise's Children
As of the time of publishing this article, Tom Cruise has three children.
The first two children, Isabella Jane Cruise and Connor Anthony were both adopted through the Church of Scientology at the time of his marriage to his second wife, Nicole Kidman.
His third child, Suri Cruise who happens to be his first and only biological daughter, to date, came from his third wife, Katie Holmes.
List of Tom Cruise's children
Isabella Jane Cruise (Adpt. w. Nicole Kidman)
Connor Anthony Cruise (Adpt. w. Nicole Kidman)
Suri Cruise (w. Katie Holmes)