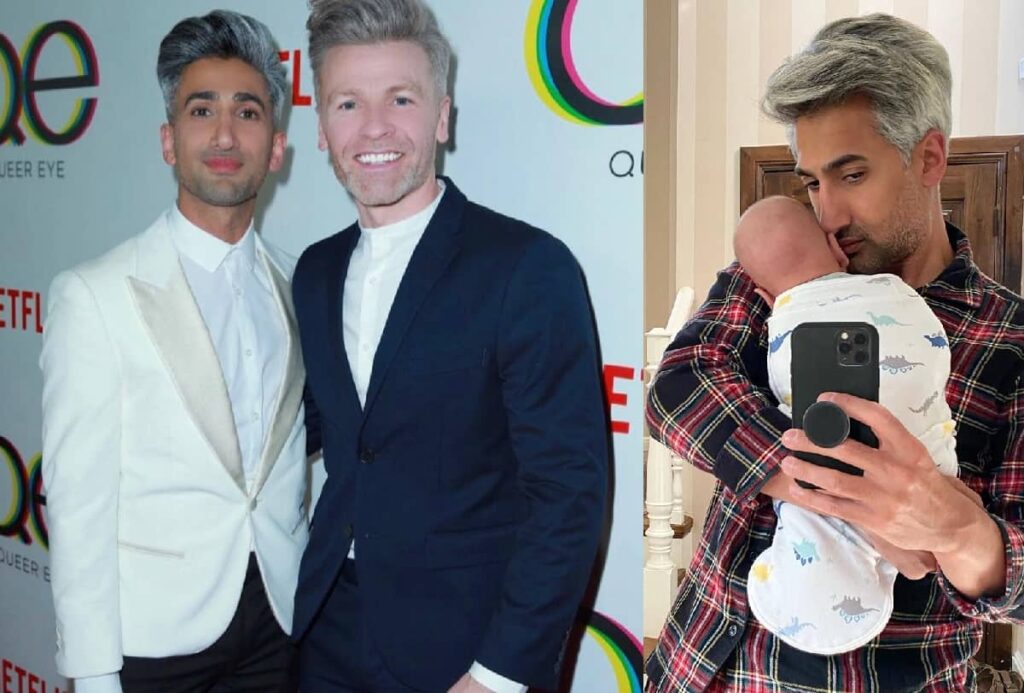 Who is Tan France?
Tan France is a British-American fashion designer, actor, television personality, and author. He is known for being the style guru on the Netflix show "Queer Eye". He is also known for being the first openly gay South-Asian man to appear on a major TV show and also one of the earliest out Muslim gay men on TV.
Tan France's full name is Tanveer Wasim "Tan" France (nèe Safdar Urdu). He was born on April 20, 1983, in Doncaster, England, United Kingdom. He was raised in South Yorkshire, England by Muslim Pakistani Parents. Tan France grew up alongside three siblings – two older brothers and one sister.
Tan France's marriage and wedding
As of April 2022, Tan France is happily married to his long-time lover, Rob France. The couple got married in 2007 in a private ceremony in London and have been together for nearly 15 years. They later re-solemnized their marriage in New York City with a larger attendance when gay marriage became legal in the city. Their union is blessed with a son who was born on July 10, 2021, via surrogacy.
Confliction in Tan France's wedding date
There is a bit of a disagreement between the actual date of Tan France's wedding and the exact time he and Rob met each other. While some reports say Tan and his husband, Rob got married in 2007, some other sources say they met each other through a dating website in 2008, raising eyebrows about the authenticity of the dates.
According to what DNB Stories Africa gathered, the couple might have gotten married sometime later than 2007, if the reports of them meeting in 2008 are true. A 2018 New York Post article stated they had been married for over eight years in 2018, meaning their wedding might have taken place somewhere between 2009 and 2010. Another possible theory is that they might have met earlier than 2008.
 About Tan France's current husband – Rob France
Rob France is Tan France's current husband. He was born on August 31, 1978, in Salt Lake City, Wyoming, United States, basically in a Mormon family. He is currently 43 years old as of March 2022.
Rob France is a self-taught American freelancer and art illustrator who specializes in portraits and figure illustrations. He also produces and sells his unique handmade artwork. In 2005, Rob worked as a pediatric nurse before delving into artwork. Rob France is naturally a quiet man but his marriage to reality TV star Tan France has helped put him in the spotlight.
In Tan France's memoir "Naturally Tan", he refers to his husband as his "Mormon Cowboy" because he was shocked to find out there were Caucasian people who didn't drink alcohol. The couple both grew up in a non-alcoholic environment, making it one of the very first things that made them feel connected.
How Tan France met his husband, Rob France
Tan France and her husband, Rob met on a dating website back in 2008. Tan revealed that their religion played a big role in why they got along well despite coming from different backgrounds. He stated that it made it easier to date someone who had similarities to him.
According to Tan, he and Rob got engaged simply and shortly. There wasn't an actual proposal, they just agreed they were going to get married one day and fixed the date. Shortly after getting engaged, the couple got married in 2007 in a private ceremony in Islington Town Hall, London, United Kingdom.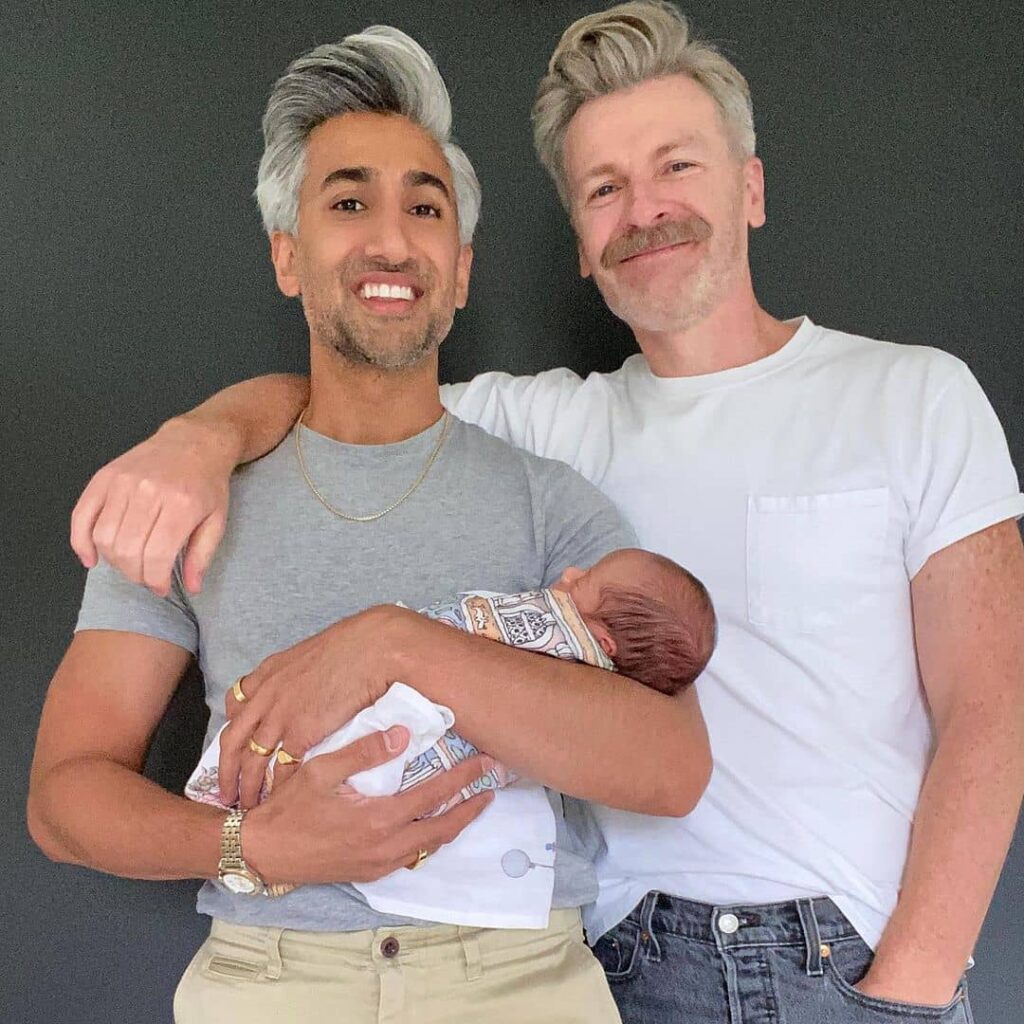 Tan France's children
Tan France is the proud father of a son named Ismail France who was born on July 10, 2021. He is currently eight months old as of April 2022. According to information gathered by DNB Stories Africa, Ismail France was born through surrogacy.
The excited designer took to his Instagram page to share the good news about the birth of his child, writing:
Give our son a warm welcome. Ismail France was born on July 10th. He came in 7 weeks early so he's been in the NICU for the past three weeks. But, today, we finally got to bring him home. We love him so, so much. Like fully obsessed. Our Surrogate is doing so great, in post-labor and we couldn't be more grateful for the greatest gift in our lives.
Tan France had revealed earlier in 2018 that he would love to have six children with his husband, Rob, but might just settle for four.