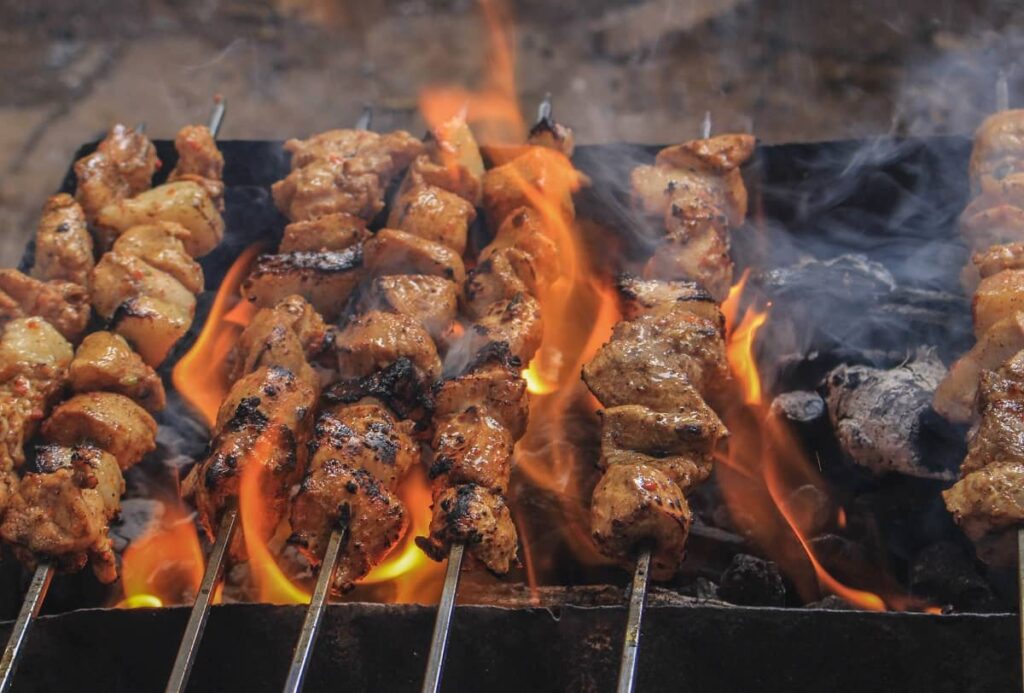 Suya is a popular street food in Nigeria and other countries in West Africa. Suya is basically grilled skewered meat served with a special peppery spice called Suya spice or Yaji. It is readily available in Nigeria and other West African countries like Benin, Ghana, Mali, Niger and Sierra Leone,
Where is Obalende Suya located?
Obalende is a popular area in the Lagos Island part of Lagos. It is a busy neighbourhood known for its bustling markets and car parks.
There is a popular place in this area of Lagos called Obalende Suya Junction where Suya is sold. In fact, there used to be a saying that the best Suya in the city of Lagos is found at the Obalende Suya Junction or spot. The precise address of the Obalende Suya Junction/Spot is 58/60 Ojo Street, Obalende, Ikoyi, Lagos.
According to information gathered by DNB Stories Africa, Suya is available at this location anytime from 3 pm in the evening to around 1 am the following morning.
There is also another Obalende Suya spot located in the Mile 12 area of Lagos.
Obalende Suya in London
Obviously inspired by the Obalende area in Lagos, there is a popular Nigerian restaurant located in London that is called Obalende Suya Express. The restaurant is also sometimes simply called Obalende Suya or Suya Express.
It has two locations in England – one at 43 Peckham High Street, Peckham (mostly take-out) and another proper restaurant at 523 Kingsland Road in Dalston, Hackney (now closed).
At Obalende Suya, you will find different kinds of Suya and grilled meat recipes, mostly Nigerian-based food ranging from chicken suya, beef suya, gizzard, liver, and also fish. Like the Obalende Suya Junction in Nigeria, the Obalende Suya in London also has impressive reviews.
DNB Stories Africa cannot confirm at the time of writing if this restaurant is still operational.