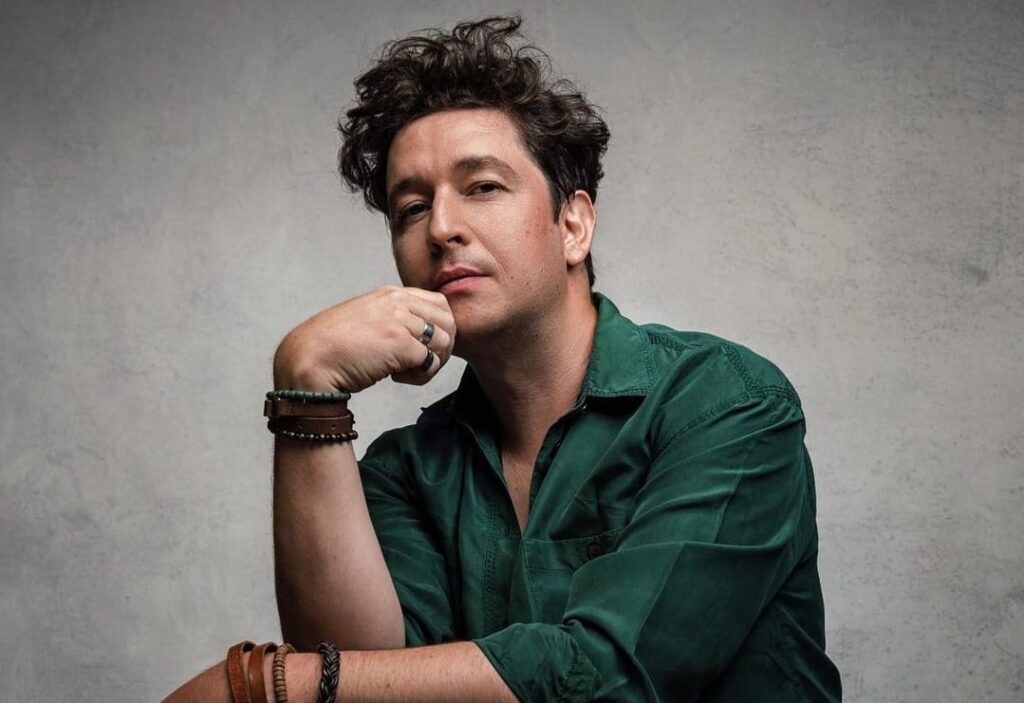 Who is Dmytro Shurov?
Dmytro Shurov is a Ukrainian musician and award-winning pianist. He is also popular for being the X-Factor judge that smashed a contestant's guitar on stage.
Dmytro Shurov's name is also spelt as Dmitry Shurov. His Instagram handle is @dmitry_shurov.
Personal information about Dmytro Shurov
Dmytro Shurov was born on October 31, 1981, in Vinnytsia, a city in west-central Ukraine. He is 40 years old, as of May 2022. His father's name is Igor Shurov and he was a Ukrainian poet and painter. Dmytro Shurov's mother is a teacher who also performed as a musician.
Dmytro Shurov 's wife
Dmytro Shurov is married to his longtime lover, Olga Tarakanovska. They wedded in 2002 and have been together for 20 years. They have an 18-year-old son named Lev Shurov who was born on August 23, 2003.
Dmytro Shurov on X-Factor
Dmytro Shurov appeared as a judge on the 8th and 9th seasons of X-Factor Ukraine. Dmytro Shurov went viral after he walked to the stage and smashed a man's guitar to the shock of the audience. According to him, he did not like the contestant's performance and choice of song.
Who is the contestant X-Factor judge Dmytro Shurov smashed his guitar?
Dmytro Shurov's victim is Juri Hancurkan whose real name is Sergey Pelykh. He was left utterly shocked after his guitar was smashed by Dmytro Shurov and also cried. He later disclosed that the smashed guitar had been a gift from his late father.
What happened to Dmytro Shurov after smashing contestant's guitar?
The exact punishment Dmytro Shurov faced for smashing a contestant's guitar on the X-Factor show remains unclear. It is assumed that he was fired from the show because he did not return for the 10th season of X-Factor Ukraine which aired in 2019. However, there was no official documentation of his sack or suspension. Also, X-Factor Ukraine has been on hold since the 10th season and no new season has been made.
Why did Dmytro Shurov smash the contestant's guitar?
Strangely, Dmytro Shurov never addressed his action on the X-Factor show. He never released any statement sharing the reason for what he did. He only declared during the act that he did not like the contestant's performance and melodies. It was said that Shurov was "annoyed" by Juri Hancurkan's performance which he deemed "mediocre".
There are also subtle reports that the whole setup might have been a "publicity stunt" intended to make the show go viral.