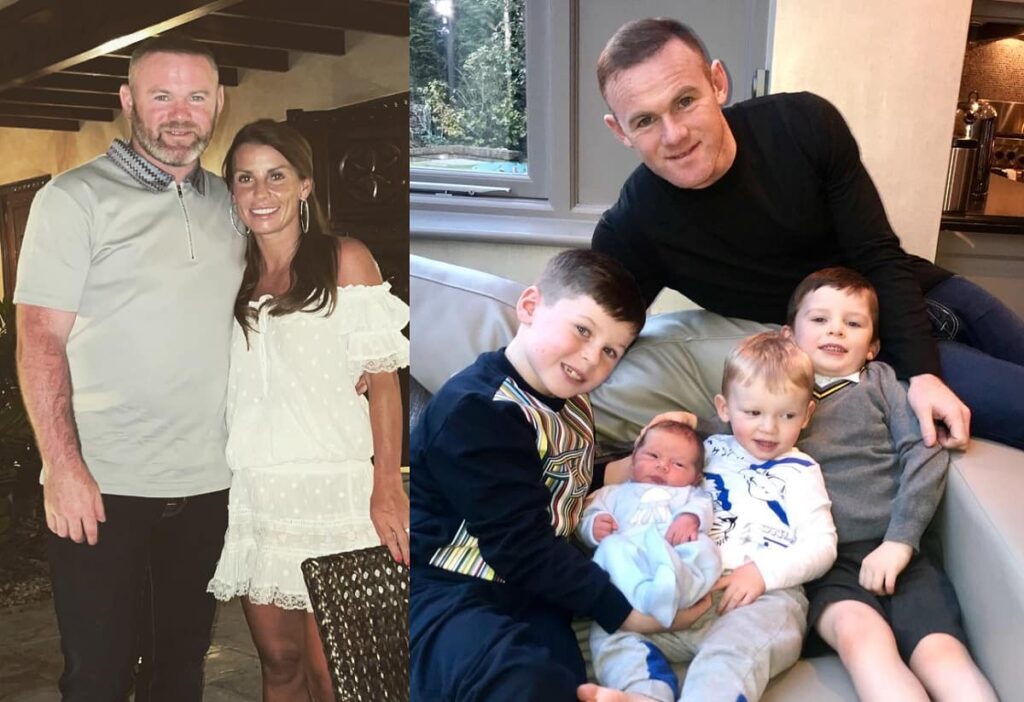 Who is Wayne Rooney?
Wayne Rooney is an English football club manager and former player. During his playing career, Rooney played for clubs like Everton and Manchester United. Rooney is the current manager of English football club Derby County F.C. Rooney is also known by the nickname "Wazza" by some of his friends and fans.
Wayne Rooney is often cited as one of the best players of his generation with goalscorer records for both his former club – Manchester United – and the England national team.
Wayne Rooney's full name is Wayne Mark Rooney. He was born on October 24, 1985, in Croxteth, a suburb of Liverpool, United Kingdom. Wayne Rooney is 36 years old as of June 2022. Rooney has two younger brothers named Graham and John Rooney. Rooney and his brothers attended Our Lady and St Swithin's primary school in Parkstile Lane, Croxteth, Liverpool. They had their high school education at De La Salle Schools/Academy.
Wayne Rooney's parents
Wayne Rooney's parents are Thomas Wayne Rooney (father) and Jeanette Marie Rooney (née Morrey), his mother. Not much is known about Rooney's father, Thomas, but he was in the news in 2011 after he was arrested alongside others on allegations of being involved in a £100,000 football betting scam.
Rooney's mother, Jeanette Marie Rooney, on the other hand, works as a dinner lady (a woman who serves meals to children in a school) at De La Salle Academy, the same high school Wayne Rooney and his brothers attended. There are reports that Rooney's mother has had a number of plastic or cosmetic surgeries to enhance her looks, particularly her face, breasts and arm.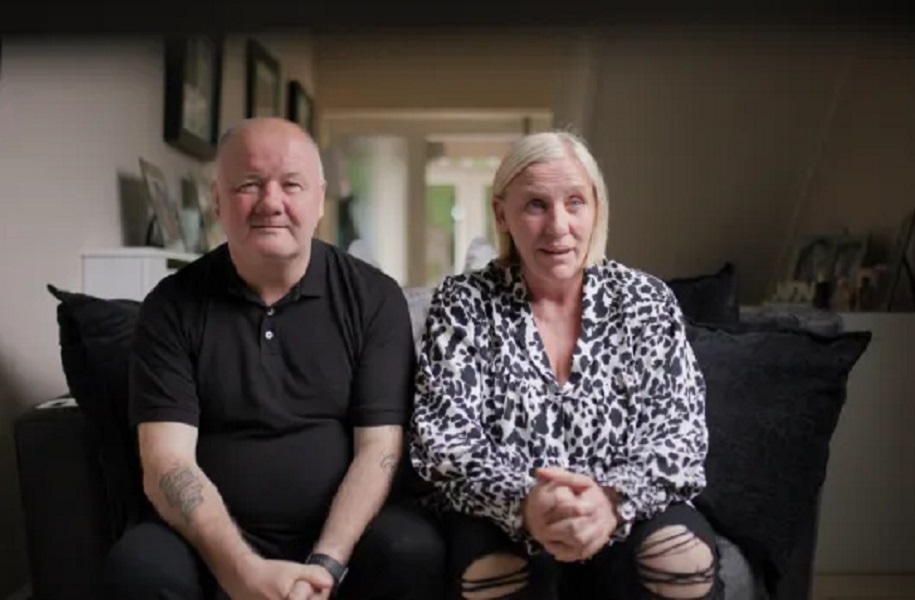 Wayne Rooney's marriage and wedding
As of the time of publishing this report (June 2022), Wayne Rooney is married to his wife, Coleen Rooney (née McLoughlin). The couple met as children at the age of 12 in Croxteth, Rooney's hometown. They started dating at the age of 16, shortly after completing high school.
The couple had their wedding on June 12, 2008, in Portofino, Italy. Wayne Rooney and his wife, Coleen Rooney, have four sons together.
About Wayne Rooney's wife – Coleen Rooney
Coleen Rooney was born Coleen Mary McLoughlin on April 3, 1986, in Liverpool, England, as the eldest of four children. She is 36 years old, as of June 2022. She attended St. John Bosco Arts College in Croxteth, Liverpool. Coleen Rooney is an English television personality. She has also worked as a writer, columnist and author.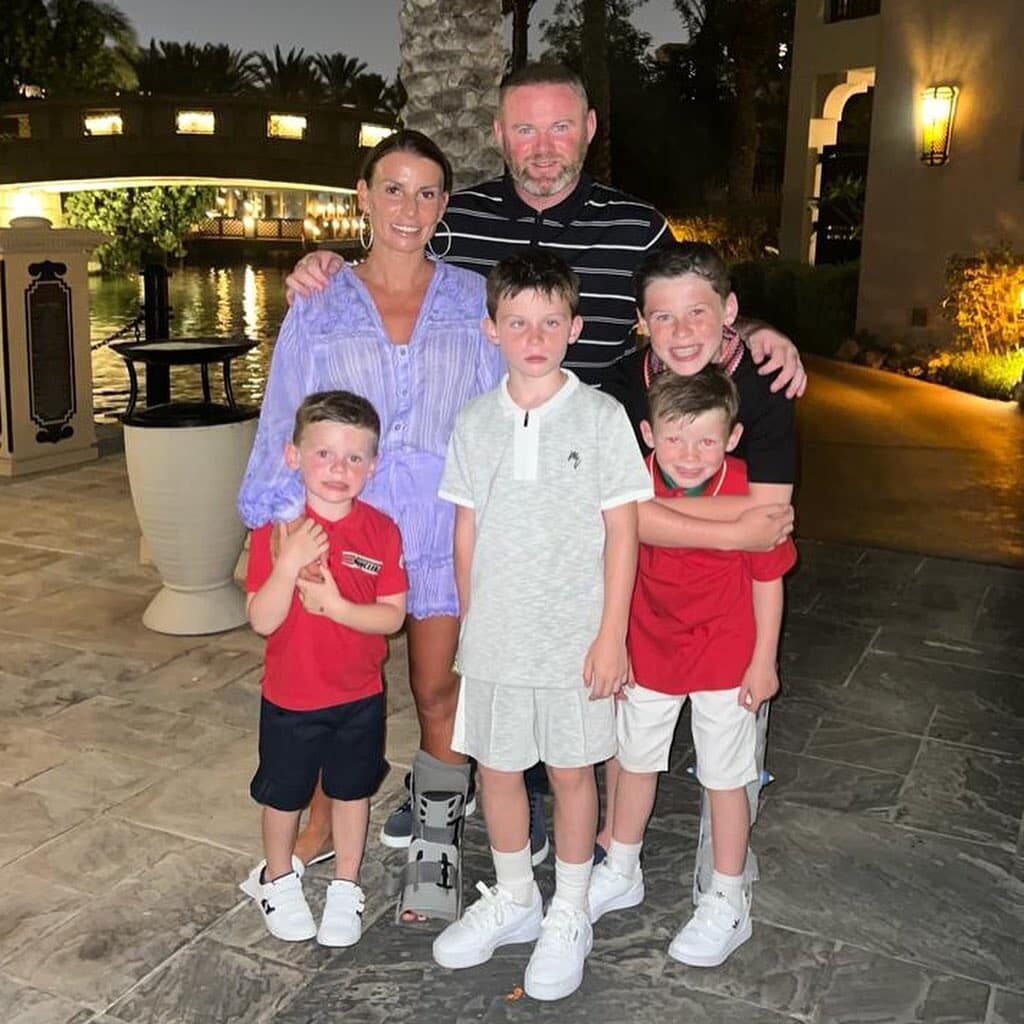 Wayne Rooney's children
As of the time of publishing this article, Wayne Rooney and his wife, Coleen Rooney, have four children together (all sons).
Their names are:
Kai Wayne Rooney (born November 2, 2009 – currently 12 years old)
Klay Anthony Rooney (born May 21, 2013 – currently 9 years old )
Kit Joseph Rooney (born January 24, 2016 – currently 6 years old) and
Cass Mac Rooney (born February 15, 2018 – currently 4 years old)
Wayne Rooney's marital issues and relationship scandals
Despite being married to his childhood sweetheart, Wayne Rooney has been involved in a number of scandalous affairs and controversies, from having intimacy with prostitutes and engaging in threesomes.
In 2021, photos of Wayne Rooney sleeping in a hotel room surrounded by scantily dressed girls went viral on the internet.
In 2002, Wayne Rooney made headlines following reports that he had paid a 21-year-old girl named Charlotte Glover £140 in order to have intimacy with her. After the activity, Rooney left the girl an autograph as a form of souvenir.
A month later, additional news emerged that Wayne Rooney had slept with two older women, one aged 37 and the other a 48-year-old grandmother named Auld Slapper who dressed in a rubber catsuit. Rooney had picked the women from a brothel in Liverpool where the women charge £45 a night.
These stories were very stressful to his wife, reports say. In 2004, Wayne Rooney admitted that he often patronized massage parlours and prostitutes and apologized to his wife. Rooney's wife, Coleen, later disclosed in her autobiography that she had forgiven the football star. She also revealed that at the time of the acts, she and Rooney has not had intimacy as she was still 16 years old.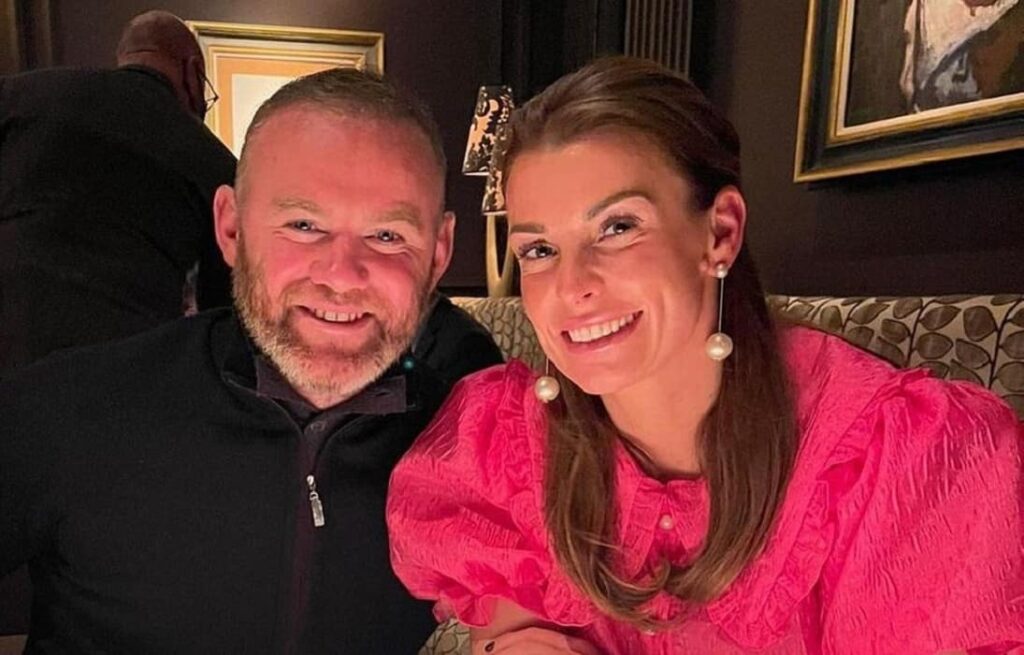 Wayne Rooney cheated on his wife while she was pregnant
In 2010, fresh reports emerged that Wayne Rooney has been spending money on prostitutes again while his wife was pregnant with their first child, Kai Wayne. According to information gathered by DNB Stories Africa, Rooney paid a sex worker named Jenny Thompson £1200 a night while they engaged in public dates and intimate rendezvous.
When Rooney's wife, who had just given birth, learned of these stories, she moved out of their family home with her newborn son. Luckily, they were able to patch things up around 2012.
In 2017, the prostitute Jenny Thompson described Rooney's endowment as "average" in a report. She said: "I mean he was alright, nothing special. Pretty average."
In 2018, it was revealed that Wayne Rooney had engaged in a raunchy threesome with Jenny Thompson and another prostitute named Helen Wood. Both women later apologized to Rooney's wife.