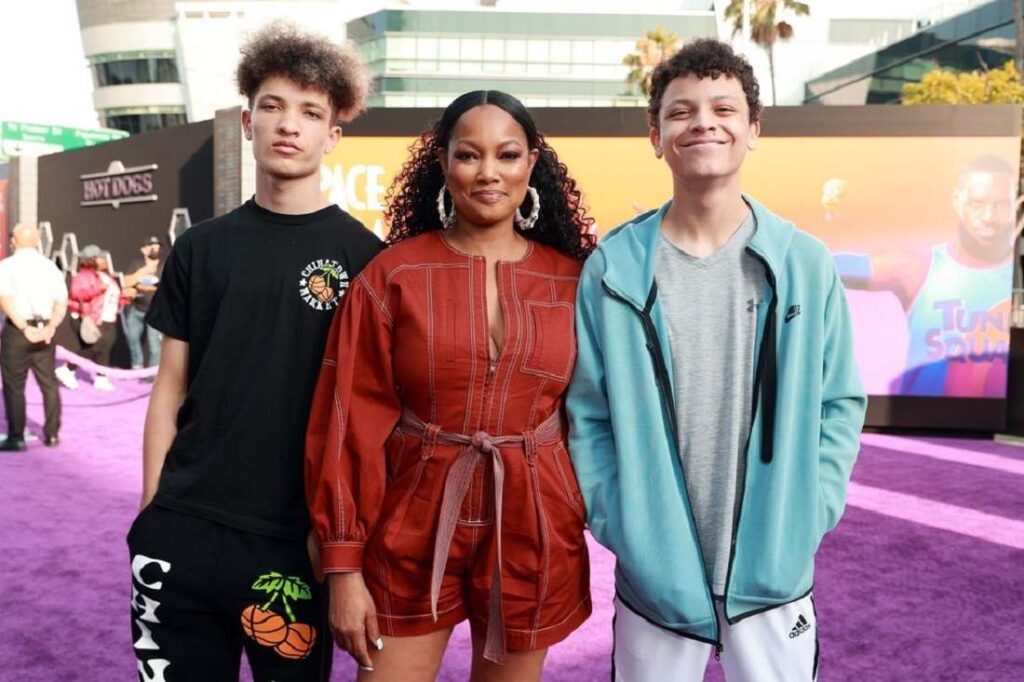 Who is Garcelle Beauvais?
Garcelle Beauvais is a Haitian-American actress, television personality, author and former model. She is popularly known for her portrayal of Doris Toomes in "Spiderman: Homecoming" and the royal Rose bearer in the "Coming to America" franchise.
Beauvais joined the cast of The Real Housewives of Beverly Hills (RHOBH) in season 10.
Garcelle Beauvais was born on November 26, 1966, in Saint-Marc, Haiti to her parents: Marie-Claire Beauvais (mother) and Axel Jean Pierre (father). As of July 2022, Garcelle Beauvais is 55 years old.
About Garcelle Beauvais' parents
At the time of Garcelle Beauvais' birth, her mother, Marie-Claire Beauvais was a nurse while her father, Axel Jean Pierre worked as a lawyer. After her divorce from Pierre, Beauvais's mother, Marie-Claire, moved to the United States from Haiti with her seven children, including Garcelle. They first settled in Peabody, Massachusetts but later moved to Miami.
In her book, "Love Me As I Am", Garcelle Beauvais offers insight into her relationship with her father, Axel Jean Pierre.
She wrote:
"What I was scared about is the fact that I've never really talked about my relationship with my father or the lack thereof. I really feel like that shaped me in terms of the men I chose in my life. So I was really nervous about writing that because of my family and I was nervous about reliving my divorce but I've made peace with it."
About Garcelle Beauvais' siblings
Haitian- American actress Garcelle Beauvais comes from a very large family. She is the last of seven children and so, she has six older siblings. In July 2021, Garcelle Beauvais took to Instagram to post about one of her siblings, Chantal.
She captioned the post: "My sister, Chantal crashed my photo shoot and is way too comfortable and loved it."
On an episode of the Real Housewives of Beverly Hills, while listing her older siblings, Garcelle Beauvais forgot about her sister, Carol. She later revealed that she wasn't on speaking terms with her sister.
She said:
"Something happened and we didn't talk about it, and just let it sort of fester and it just sort of went away."
Apart from her sisters Carol and Chantal, Garcelle Beauvais has four other siblings but not much is currently known about them.
About Garcelle Beauvais' marriage and wedding
Although she is currently single, Garcelle Beauvais has been married and divorced twice. She married her ex-husband, Daniel Saunders in 1991 and they got divorced nine years later. She then married Mike Nilon in 2001 and they got divorced in 2011. Apart from her ex-husbands, Garcelle Beauvais has also dated the famous actor, Will Smith.
List of men Garcelle Beauvais has dated
Will Smith dated Garcelle Beauvais in 1990.
Michael Jordan and Garcelle Beauvais had an encounter but the time of their affair is currently unknown.
Sean Penn was rumoured to have dated Garcelle Beauvais in 2011.
Daniel Saunders dated Garcelle Beauvais in 1990.
Mike Nilon dated Garcelle Beauvais in 2001.
Michael Elliot dated Garcelle Beauvais in 2019.
About Garcelle Beauvais' relationship with Will Smith
Garcelle Beauvais and Will Smith dated very briefly in 1990. They first met on the set of "The Fresh Prince of Bel-Air", after Will Smith's divorce from his first wife, Sheree Zampino. Garcelle Beauvais said that while on set, she dated Will Smith for a short while, however, she ended things with him when she learned that Will Smith was seeing Jada Pinkett at the time.
She said:
"I remember calling (Will) and he was in the car and his son with Sheree (they) were in the back. So you know he picked up in the car or Bluetooth or whatever it was back in the day or speakerphone and he said,'Hey, how are you doing?' and I said, 'I'm great'."
Beauvais added that while on the call, she heard a little voice in the background asking Will Smith if it was "Miss Jada" on the phone. She said that she decided to "exit stage left" after the incident.
About Garcelle Beauvais' relationship with Michael Jordan
In her book, "Love Me As I Am", while reminiscing about her modelling days, Garcelle Beauvais mentioned meeting American businessman and former NBA player Michael Jordan and being impressed with how tall and handsome he was. She said that they once went on a golf date and that it was Michael Jordan who taught her how to hold a club properly and swing.
However, when Jordan offered to have her join him on a trip to Hawaii, she refused.
She wrote:
"Like a naive little girl, I was 'clutching my pearls' and shocked by the idea of going to Hawaii with a man I had just met. I blew that one!"
About Garcelle Beauvais' marriage to Daniel Saunders
Garcelle Beauvais got married to producer Daniel Saunders at a very young age. She revealed that she met Saunders in 1990 when she was modelling in New York. Beauvais added that they fell in love with each other almost immediately and got married two months into their relationship. Garcelle Beauvais and Daniel Saunders welcomed their son, Oliver that same year.
Not much is known about Beauvais' marriage to Saunders other than the fact that they divorced in the year 2000, after almost a decade of marriage. The exact reason for their split remains undisclosed.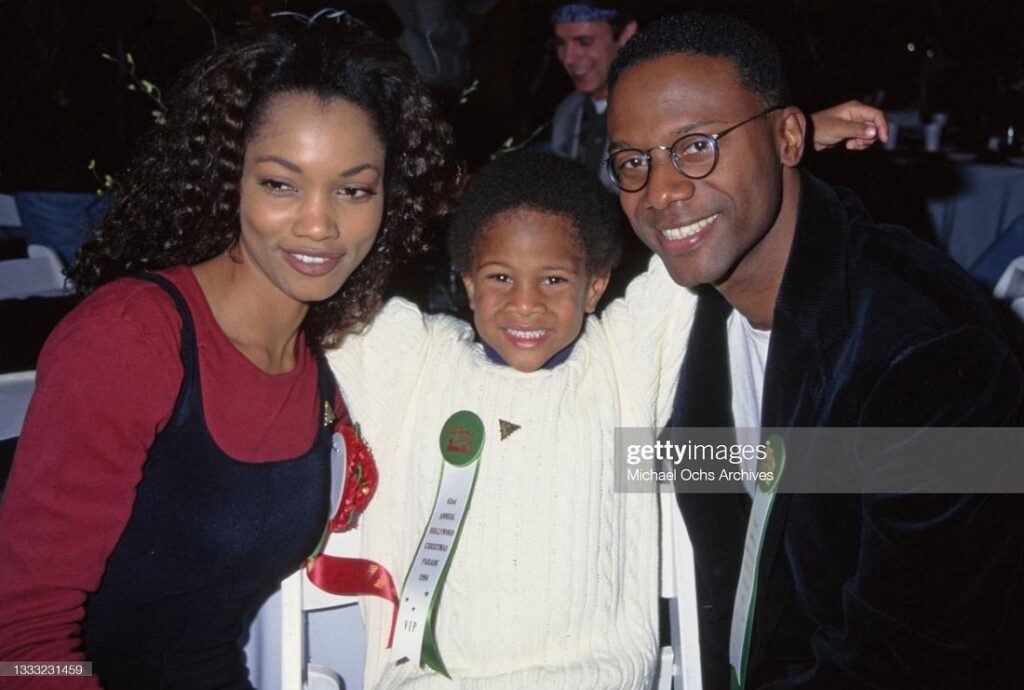 About Garcelle Beauvais' marriage to Mike Nilon
Talent agent, Mike Nilon and Garcelle Beauvais met in 2001 and got married the same year. In 2007, Beauvais and Nilon welcomed twins after about five years of fertility struggles. According to information gathered by DNB Stories Africa, Beauvais had borrowed Nilon's phone only to find a text that read, "I love you" on it.
Garcelle Beauvais then emailed her husband's coworkers informing them of his infidelity. Garcelle Beauvais filed for divorce in 2010 and it was finalized in 2011. About her current relationship with Nilon, Garcelle Beauvais said:
"Mike and I have done such a great job to get to where we co-parent so beautifully that I just hope that doesn't change anything for us. My family is really, really important to me, whether we are married or not."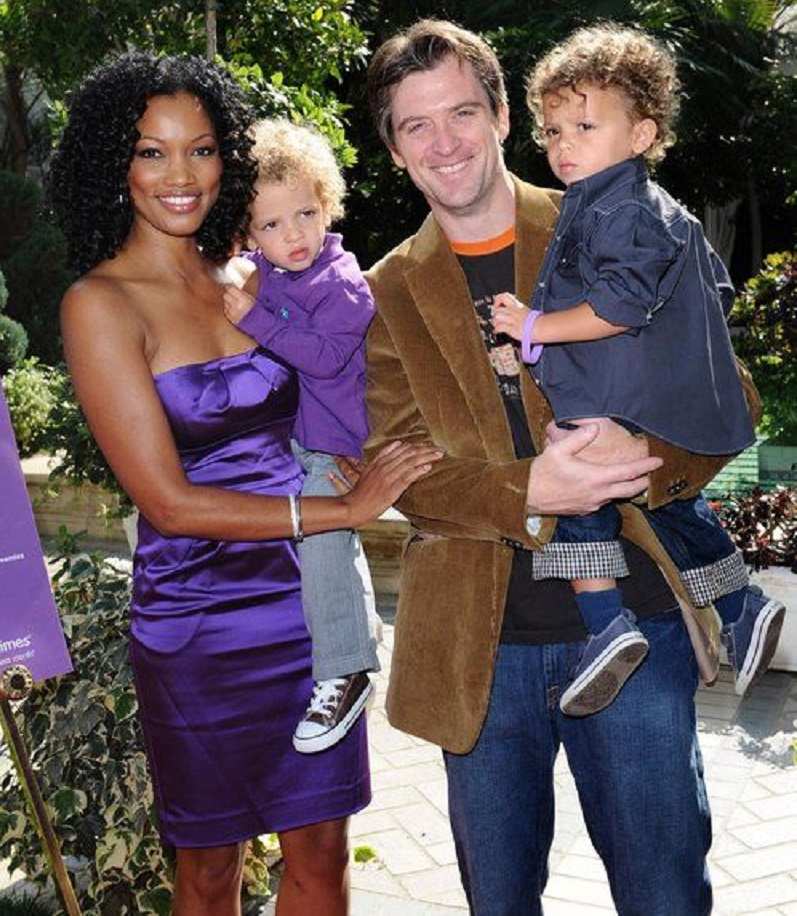 About Garcelle Beauvais' relationship with Michael Elliot
In December 2019, Garcelle Beauvais went public about her relationship with screenwriter, Michael Elliot. Sadly, the relationship was a brief one and it ended in February 2020. Beauvais announced their split by posting the words, "Plot twist . . . I'm single" on her Instagram.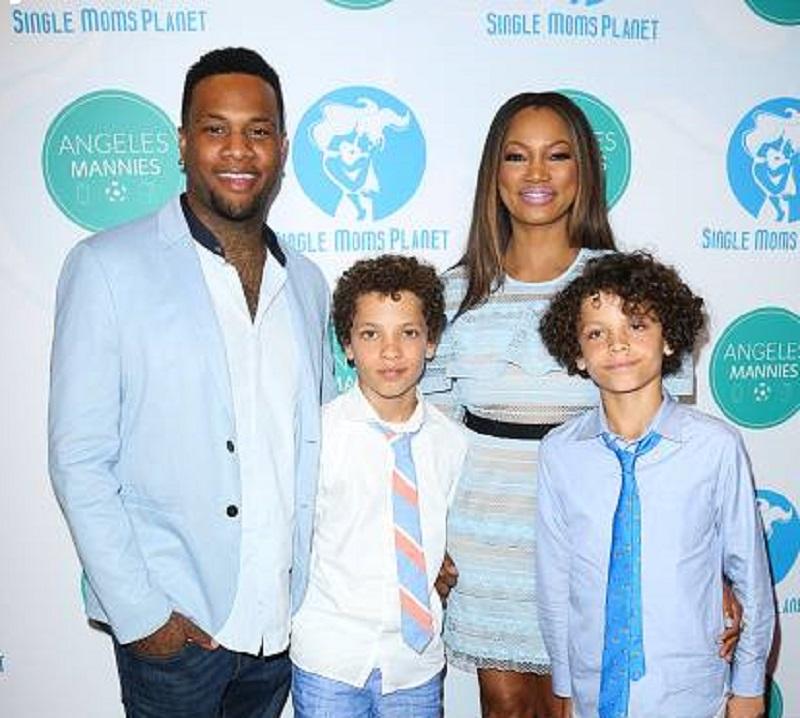 About Garcelle Beauvais' children
As of July 2022, Garcelle Beauvais has three children (three boys) – one from her first marriage to Daniel Saunders and twins from her second marriage to Mike Nilon.
List of Garcelle Beauvais' children
Oliver Saunders
Jax Nilon
Jaid Nilon
a. Oliver Saunders was born in 1991 to Garcelle Beauvais and her first husband Daniel Saunders. He is currently 31 years old. As of July 2022, Oliver Saunders is married to Samantha Saunders and they have a son, Oliver Saunders Jr., together. Garcelle Beauvais once spoke openly about Oliver Saunders' struggle with substance abuse. However, he is sober now, according to reports.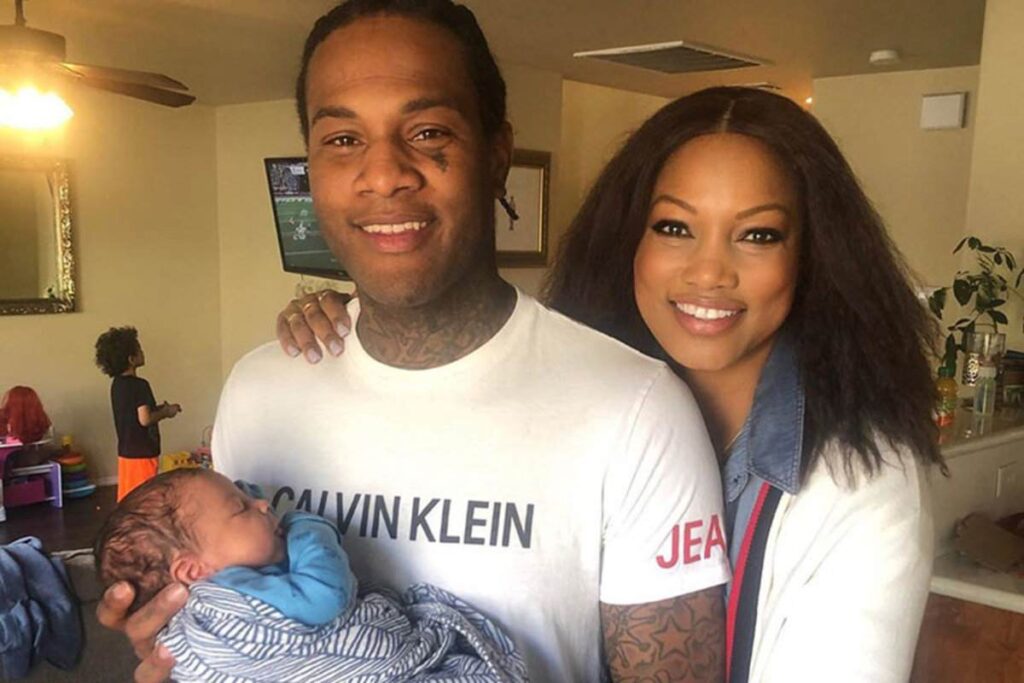 b. Jax NilonJax Joseph Nilon was born on October 18, 2007 to Garcelle Beauvais and her second husband Mike Nilon. He has a twin brother, Jaid. He is currently 14 years old.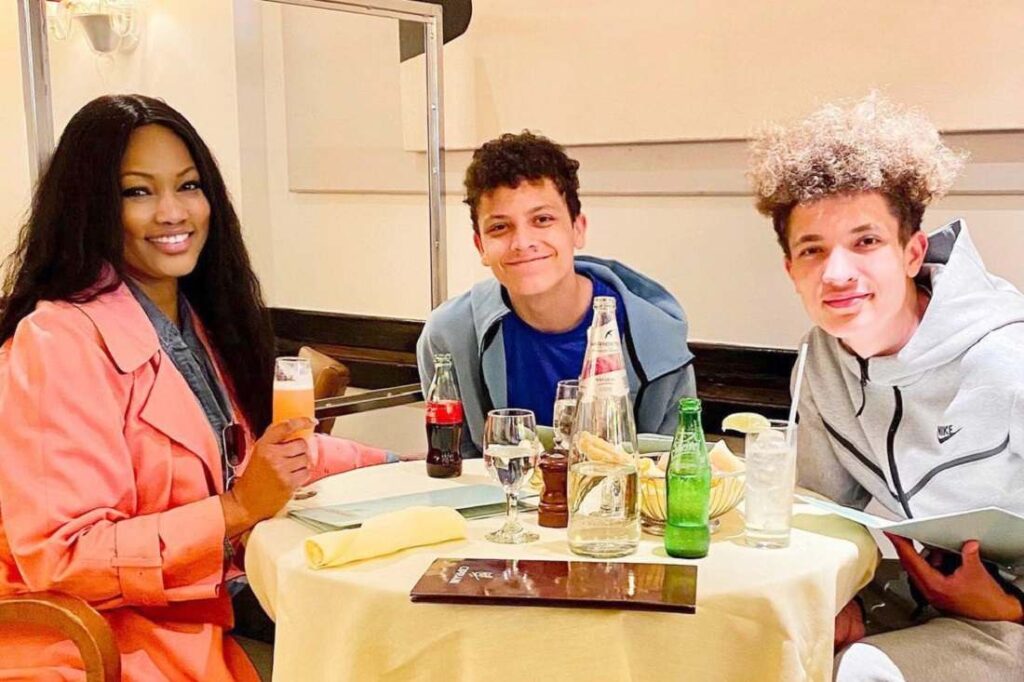 c. Jaid Nilon: Jaid Thomas Nilon was born on October 18, 2007 to Garcelle Beauvais and Mike Nilon. He has a twin brother, Jax. He is currently 14 years old.