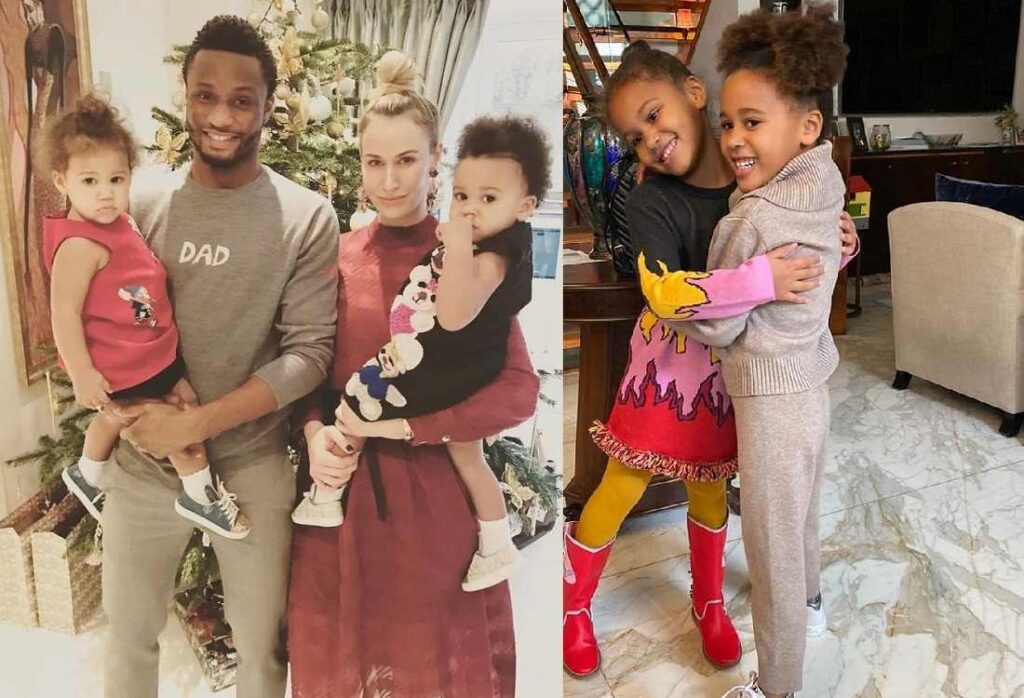 Who is Mikel Obi?
Mikel Obi is a Nigerian footballer who plays as a defensive midfielder. He is one of the Nigerian professional footballers known for his long play history with Chelsea Football Club. However, Mikel is currently playing for Stoke City FC.
Mikel Obi's childhood and parents
Mikel Obi's full name is John Michael Nchekwube Obinna. He was born on April 22, 1987, in Jos, Plateau State to Mr Michael Obi (father) and Mrs Irosu Obi (mother). He is currently 35 years old as of 2022. Obi attended Jos Metropolis Township Primary School. He started his career at the age of 12 after he was selected from over 3,000 young footballers to play in the Pepsi Football Academy.
Mikel Obi's father is a retired civil servant who reportedly runs an inter-state transport company in Jos, while his mother is an entrepreneur. Mikel Obi's father has been a victim of kidnapping on two different occasions.
Mikel Obi's father's kidnap
Mikel Obi's father was kidnapped for the first time in August 2011 with his abductors demanding a ransom of $4 billion dollars. The footballer was informed about the incident before a Chelsea match with Stoke City, but he still chose to play the match despite the bad news.
He made a plea to the public a few days after the match, asking that anyone who knows his father's whereabouts should contact him as it is the time for the country to help him since he has always tried to help the country.
His father was later found in Kano after his abductors were reportedly arrested on August 22, 2011. The player's father was abducted again on June 26, 2018, a few hours before the FIFA World Cup match but he was reportedly rescued by the Enugu State police on July 2 of the same year after a gun battle with the abductors.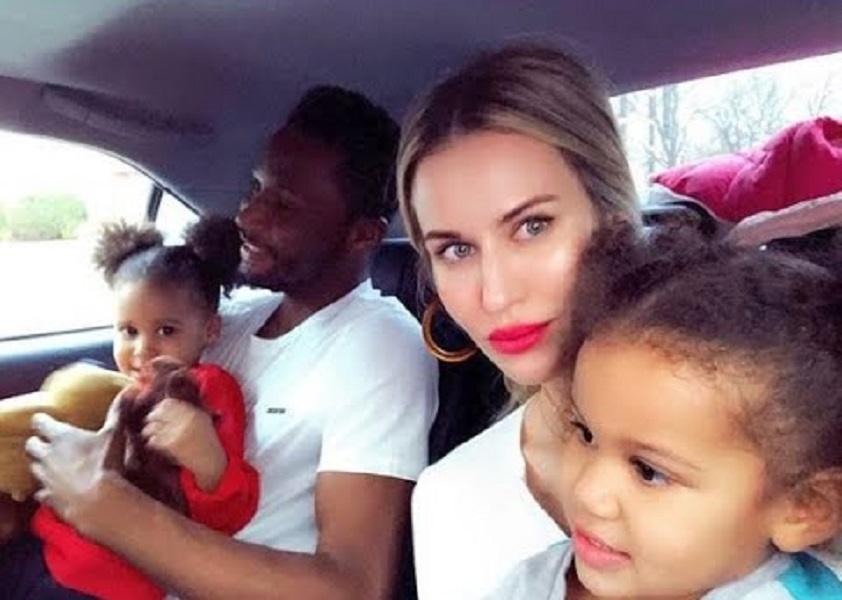 Mikel Obi's marriage and wedding
As of the time of publishing this article, Mikel Obi has been in a long-term relationship with his Russian partner and lover, Olga Diyachenko, but they are yet to be officially married. The footballer often refers to Olga as his wife. The lovers have twin daughters together and there were speculations that they secretly tied the knot in 2015 but neither party confirmed these reports.
Mikel Obi started dating Olga Diyachenko in 2013 after they met in London. They initially kept their affair private up until they welcomed their children two years later in 2015. They have been together for almost a decade and have been going strong ever since.
There was a rumour of them breaking up in 2019 after Mikel Obi quit playing for the Turkish Club, Trabzonspor. Fans accused his lover and baby mama, Olga Diyachenko, being the reason behind his decision to leave the club. According to the reports, Olga threatened to end her relationship with Mikel Obi if the footballer did not stop playing for the club because she didn't like Turkey. Olga Diyachenko was also accused of not being supportive of her husband's career but she slammed back at her critics, saying she was disappointed in them as they only find joy in scattering peaceful homes.
How Mikel Obi met Olga Diyachenko
According to reports sighted by DNB Stories Africa, Mikel Obi and Olga Diyachenko met in London. Olga's parents and Mikel used to live in the same compound and they never spoke to each other until after 5 years after when her parents were about to leave the apartment and Olga was asked to drop the key to their flat with Mikel. They became friends from that point and later ended up as lovers.
Mikel and Olga did well to keep their relationship on the low up until the birh of their children in 2015.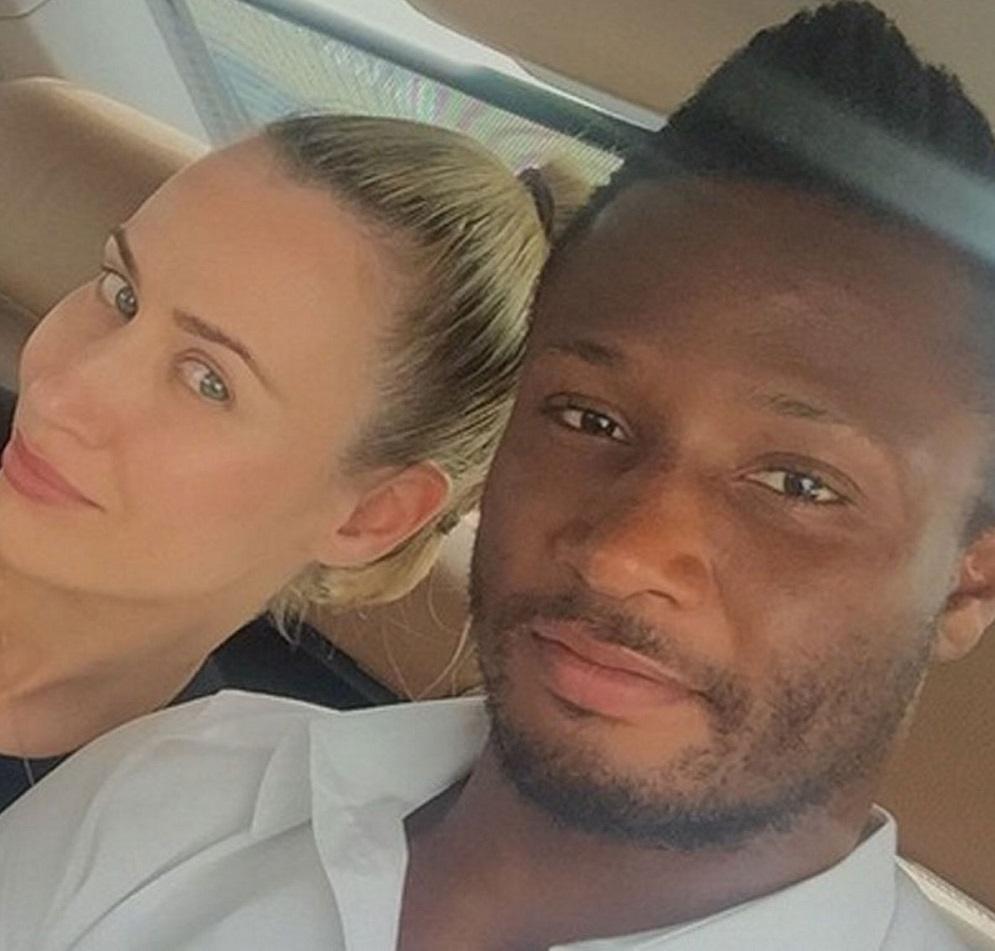 About Mikel Obi's lover and partner, Olga Diyachenko
Olga Diyachenko is Mikel Obi's lover and baby mama. Her full name is Olga Allegra Diyachenko. She is a Russian model and entrepreneur born on November 10. Her father is a Russian billionaire and business tycoon who died in January 2017. Her mother's name is Irina Diyachenko.
Olga Diyachenko graduated with BA Honours from Regent's Business School before proceeding to Regent's University, London, where she obtained a Master's degree in Entrepreneurial Management. She became well known after she got engaged to Mikel, though she was doing well for herself as a model before that time.
List of Mikel Obi's speculated affairs
Before meeting Olga Diyachenko, Mikel Obi was rumoured to have been romantically involved with the likes of Sandra Okagbue and Nollywood actress Genevieve Nnaji.
There are also reports that the footballer cheated on Olga and fathered two children with two different women.
Mikel Obi and Sandra Okagbue, an ex-beauty queen, were rumoured to have dated between 2010 to 2013.
Mikel Obi and Nigerian actress Genevieve Nnaji were speculated to have dated Mikel Obi in 2014.
Mikel Obi and Sandra Okagbue's relationship
Mikel Obi reportedly dated Sandra Okagbue, an Anambra-born model, actress and entrepreneur from 2010 to 2013. Sandra Okagbue won the Miss Delta Soap beauty pageant in 2010. She is the eldest daughter of the late Obi of Onitsha, H.R.H Igwe Alphonsus Ofala Okechukwu Okagbue.
Mikel Obi and Sandra Okagbue reportedly dated for 3 years between 2010 to 2013. There were speculations that they were planning to have a wedding in 2013 after it was reported that the model had moved in with Mikel Obi in his home in the UK.
Unfortunately, things turned sour between them and Sandra was quick to publish a long statement, denying the reports that she and Mikel Obi were planning to get married.
Part of what she wrote read:
This is to inform the general public that the current stories foretelling a proposed wedding between I, Sandra Okagbue, and Mikel Obi, is entirely incorrect. There has never been such a proposal between either of us let alone an agreement, or even a wedding date as rumored. There is no truth in the reports that Mikel Obi and I are getting married. There have been too many false stories about me in the papers, and several blogs. My name has been linked with several people whom I am supposedly familiarly linked with. Some of these false reports even went as far as claiming that my family house was bought by these imaginary suitors. This is disheartening.
Mikel Obi also debunked the rumours, claiming that there was nothing like marriage between him and the model. However, he affirmed that they were friends.
Mikel Obi's rumoured affair with Genevieve Nnaji
Nollywood star actress Genevieve Nnaji was rumoured to be romantically involved with Mikel Obi in 2014 after they both got signed as Amstel Malta ambassadors. The two were reportedly spotted together in public a couple of times and even once posed for a "suggestive" photograph that got tongues wagging. Mikel Obi later denied the reports, claiming that they were just working partners and not lovers.
Mikel Obi's children
As of July 2022, Mikel Obi is the proud father of two twin daughters named Ava and Mia Obi. The girls were born on September 13, 2015, in the UK and they are 7 years old as of 2022
Surprisingly, the children have no Igbo or Russian names as their mother claimed that they are citizens of the world. According to her, as youngsters the children have not yet claimed a culture – not their mother's Russia, nor their dad's Nigeria, or Britain where they are born.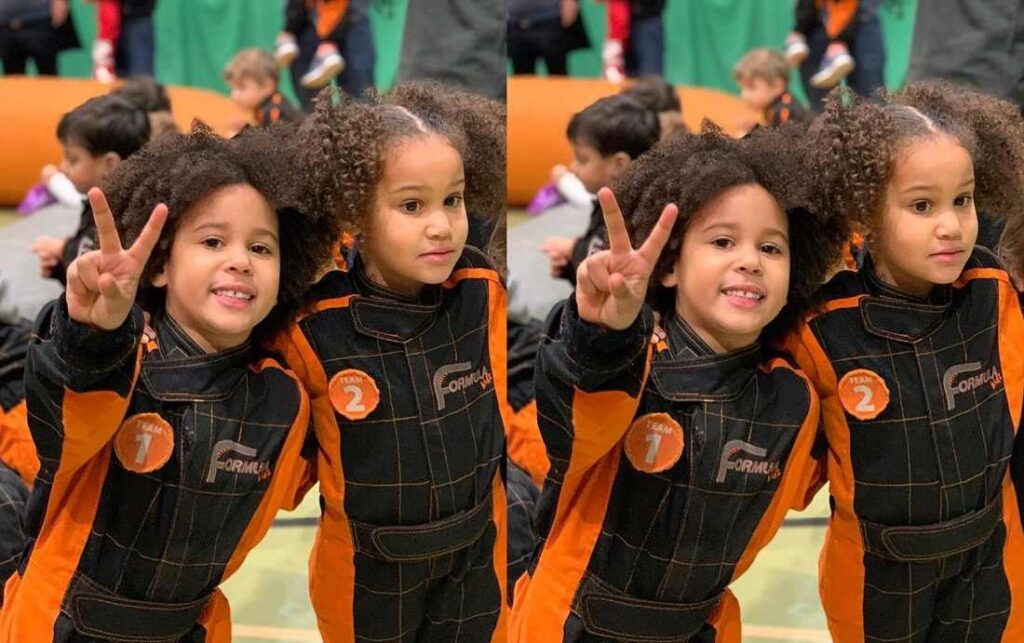 Mikel Obi other children and baby mamas
Mikel Obi reportedly has two other children, a boy and a girl, with two different women who, according to reports, don't know each other. It was said that he had the first child, a boy, with a lady he had a fling with in 2011. According to reports, he initially denied the child but later accepted him, claiming that he wanted to be a part of his life. However, his name is not on the boy's birth certificate.
He was said to have bought a detached property worth £500,000 pounds for the boy's mother, gives her several thousand pounds annually, and even provides her with a new car every three to five years as they are both on good terms.
He had his other child, a daughter, when his son was 2 years old. According to reports, he met the girl's mother at a nightclub in London in 2013. The girl's mother is said to live in South England with her daughter and she has no contact with Mikel. However, it is reported that he also provides for the girl's ukpeep without giving her his name.
The names of Mikel Obi's first two children are not known but their ages are speculated to be 11 and 9 respectively. There is also no further available information about them as Mikel Obi has kept them away from the public ever since.