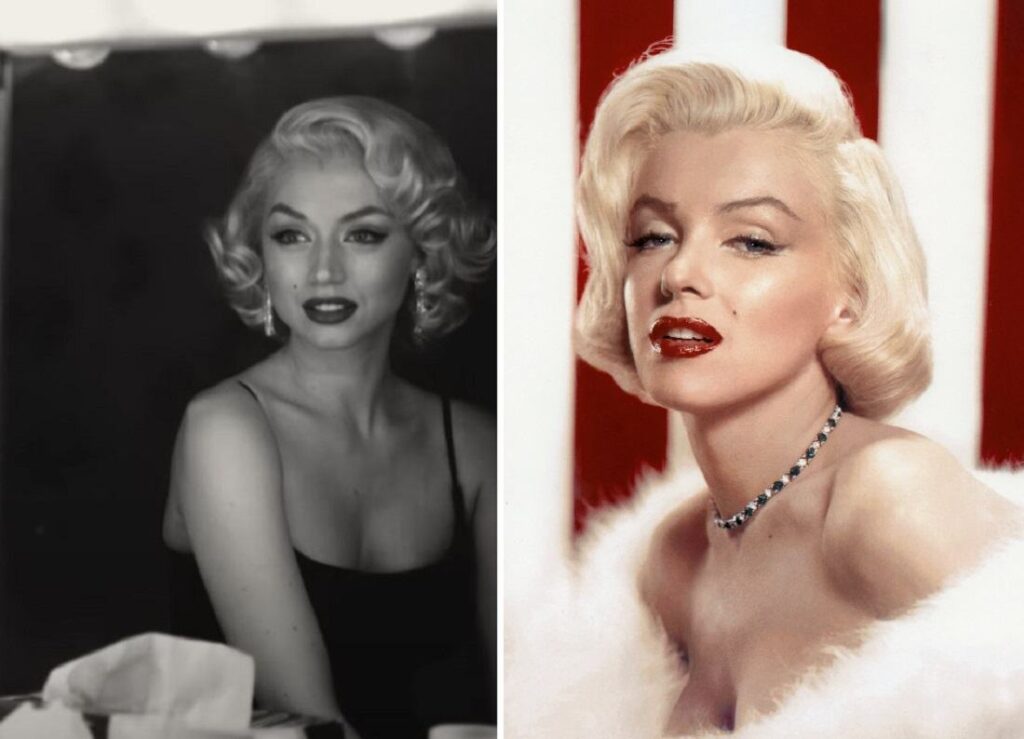 "Blonde" – a new movie about legendary Hollywood actress Marilyn Monroe premiered on Netflix on September 28. "Blonde" is based on the 2000 biographical fiction novel of the same name by Joyce Carol Oates. Oates has maintained that her novel is a work of fiction and should not be considered an actual biography.
In "Blonde", Marilyn Monroe is portrayed by Cuban-Spanish actress Ana de Armas – also famous for her role as Nurse Marta Cabrera in "Knives Out" (2019).
Netflix's "Blonde" is based on Oates' fictionalized depiction of Marilyn Monroe's life and, not unexpectedly, features some truths and non-truths.
a. Marilyn Monroe's real name is Norma Jeane
This is correct. While many people know the legendary actress as Marilyn Monroe, her given name at birth was Norma Jeane Mortenson. Marilyn Monroe changed her name at the beginning of her movie career. According to reports, Monroe changed her name from Norma Jeane to Marilyn Monroe in 1946 after signing a movie contract with 20th Century Fox. While the actual reason for the name change was never addressed, it is reported that studio executive Ben Lyon had advised Marilyn to change her name from Norma Jeane to something more "fitting of a movie star".
b. The story of Marilyn Monroe's mother Gladys Pearl Baker
Sadly, the depiction of Marilyn Monroe's mother, Gladys Pearl Baker in "Blonde" is quite close to reality. According to reports, Gladys was mentally and financially unprepared for a child. She would later be diagnosed with paranoid schizophrenia (in January 1934) and was committed to a hospital. This made Monroe spend part of her childhood in orphanages and foster homes.
c. The story of Marilyn Monroe's biological father
As depicted in the movie, Marilyn Monroe never met her biological father. In 2022, DNA testing implied that Monroe's biological father could be a man named Charles Stanley Gifford who was Gladys' co-worker. Gladys and Gifford reportedly had an affair in 1925.
d. JFK raping Marilyn Monroe
A rather disconcerting scene in "Blonde" shows Marilyn Monroe being booked for a meeting with President John F. Kennedy. During the meeting, JFK persuades her to perform oral acts on him and eventually rapes her.
In real life, Monroe's relationship with President JFK stirred a major controversy in the 60s, especially after she sang "Happy Birthday" to the then-president in 1962. However, there has never been enough evidence to confirm that Marilyn Monroe and President John F Kennedy had a sexual encounter, not to mention JFK raping her.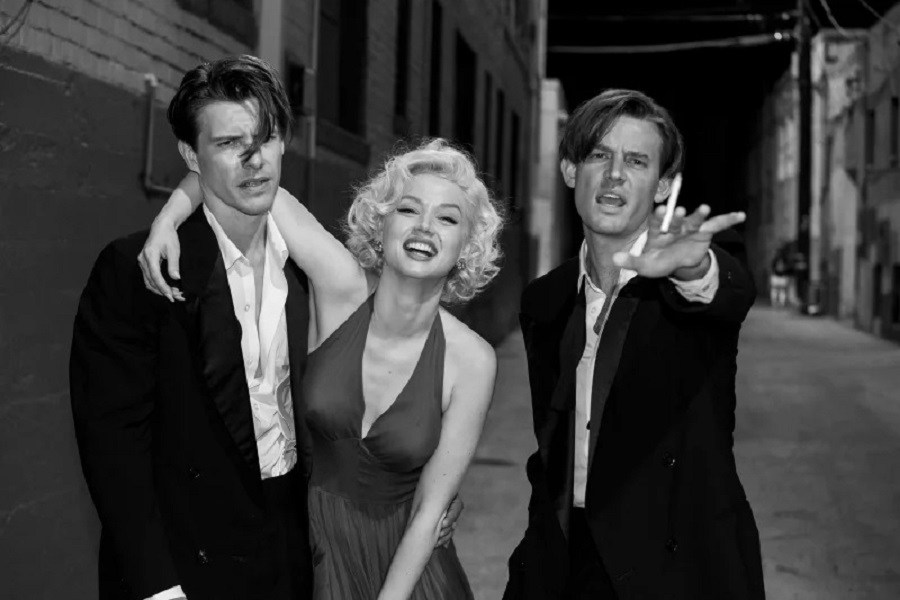 e. Marilyn Monroe's threesome affair
In "Blonde", Marilyn Monroe gets involved in a threesome relationship with male actors Charlie Chaplin Jr. (Cass) and Edward G. Robinson Jr. (Eddy) which stirs controversy in the town. The throuple goes by the name "The Geminis".
It was never reported that this threeway affair happened in real life, however, actor Charlie Chaplin Jr mentioned in his biography that he had a brief romance with Monroe.