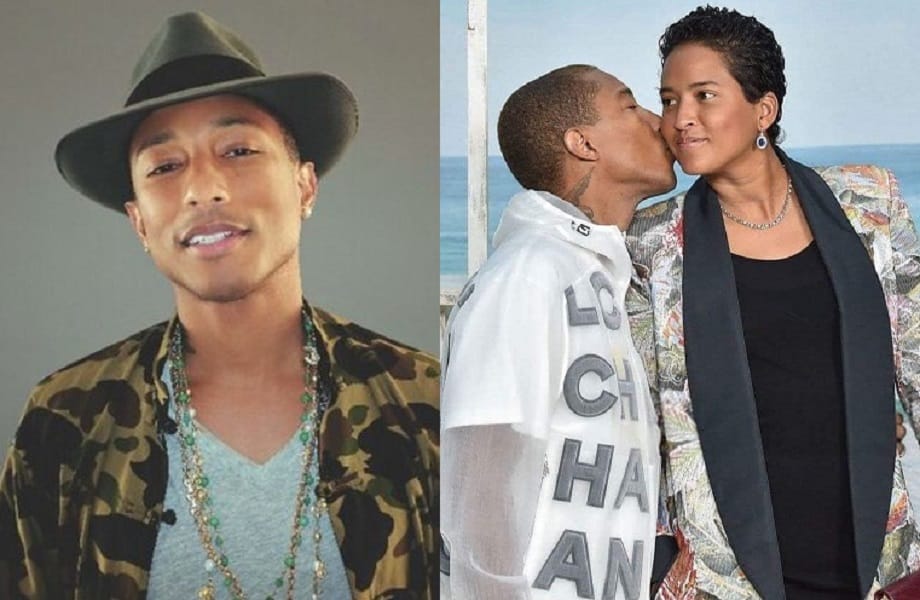 Who is Pharell Williams?
Pharell Williams is an American rapper, record producer, performer, songwriter, and entrepreneur. He is popularly known for his 2013 hit song, "Happy".

Pharrell Williams' full name is Pharrell Lanscilo Williams. He was born on April 5, 1973, in Virginia Beach, Virginia, United States. He is 49 years old as of April 2022. He was raised by his parents, Carolyn Williams (mother) and Pharaoh Williams (father) as the eldest of three sons.
Pharrell Williams has two younger brothers named Cato and Psolomon Williams. Their mother, Carolyn Williams, was a respected teacher while their father, Pharaoh Williams was a handyman.
Pharrell Williams was a percussionist in his school band which was where he met Chad Hugo, who played the saxophone and they went on to devote themselves to music and beat production. They went ahead to form a group called "The Neptunes". The Neptunes were a huge success and produced the likes of Justin Timberlake, Britney Spears and Snoop Dogg, etc.
Pharrell Williams' Marriage and Wedding
As of the time of writing this report (April 2022), Pharrell Williams is married to his longtime girlfriend, Helen Lasichanh. The couple got married on October 12, 2013 – over 8 years.
They have four kids together – a son named Rocket Ayer Williams who was born in 2008 and a set of triplets born in January 2017. Committed to keeping their personal lives private and on the low, they have so far kept their children out of the limelight and the names, as well as the gender of the triplets, have not been disclosed to the public.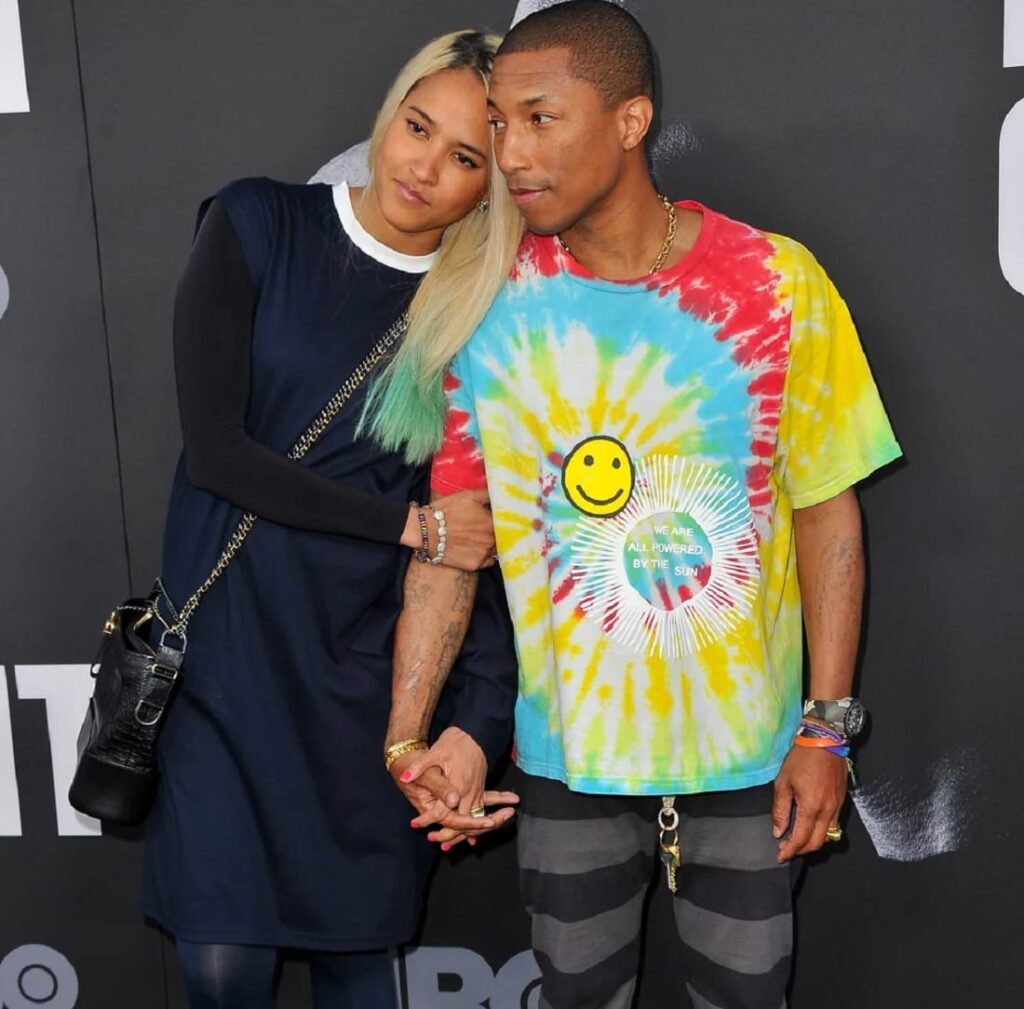 About Pharrell Williams' wife -Helen Lasichanh
Helen Lasichanh is an American model, designer and fashion stylist. She was born on July 22, 1980, in Florida, United States. She is 41 years old as of April 2022. Helen Lasichanh is of Laotian and Ethiopian descent, making her biracial.
Helen Lasichanh graduated from Coral Park High School in 1998 and later attended St. Thomas University in Miami Gardens, Florida, where she earned a bachelor's degree. After completing her studies, she pursued a career in the fashion industry and started modelling for various agencies. Helen Lasichanh has earned praise for her style and high taste in fashion.
How Pharrell Williams met his wife – Helen Lasichanh
Pharrell Williams and Helen Lasichanh met in the early 2000s but the feelings weren't mutual at first. Helen was in a relationship at that time which made it impossible to start a relationship. After a short while, Helen Lasichanh became single, but the two remained friends.
When they finally decided to date, Pharrell Williams revealed that their relationship was rocky and they had to be committed to making it work. They got married in 2013 at Kampong National Tropical Botanical Gardens, Coconut Grove, Florida. The wedding had in attendance a host of celebrities including Usher and Busta Rhymes. The union is blessed with four children.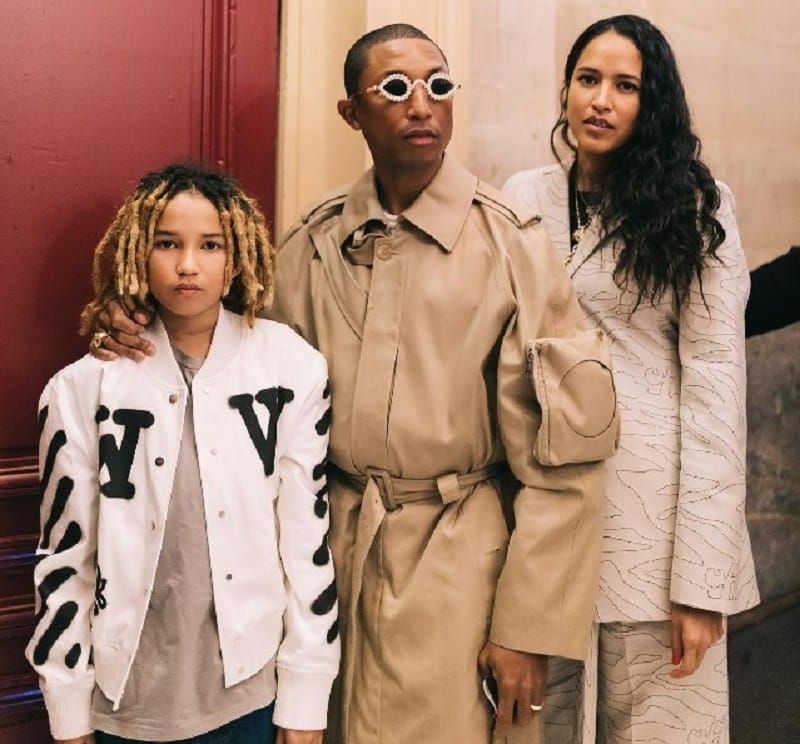 Pharrell Williams' Children
Pharrell Williams is the proud father of four children – a son and a set of triplets.
His son, Rocket Ayer Williams, was born in 2008, and the triplets were born in January 2017. According to information gathered by DNB Stories Africa, neither the gender nor the names of the triplets have been revealed to the public, as of the time of publishing this post.

Williams would occasionally post photos of himself and his wife and their son, whether on vacation, at an event, or simply enjoying some family time, but never that of the triplets.
Williams has spoken openly about fatherhood in a few interviews over the years, remarking how becoming a father has changed his life.
He dedicated a track to his son, Rocket's Theme, from the Despicable Me soundtrack.
Speaking to Oprah Winfrey in 2014, Williams explained the reason behind their son's name – "Rocket". He said:
In the same way the Indians named their children after a force or animal or element, we named him after a man-made machine that was meant to go up, meant to ascend.