All episodes of DNB Roommates are written by Daniel Nkado.
Georgina's Arrival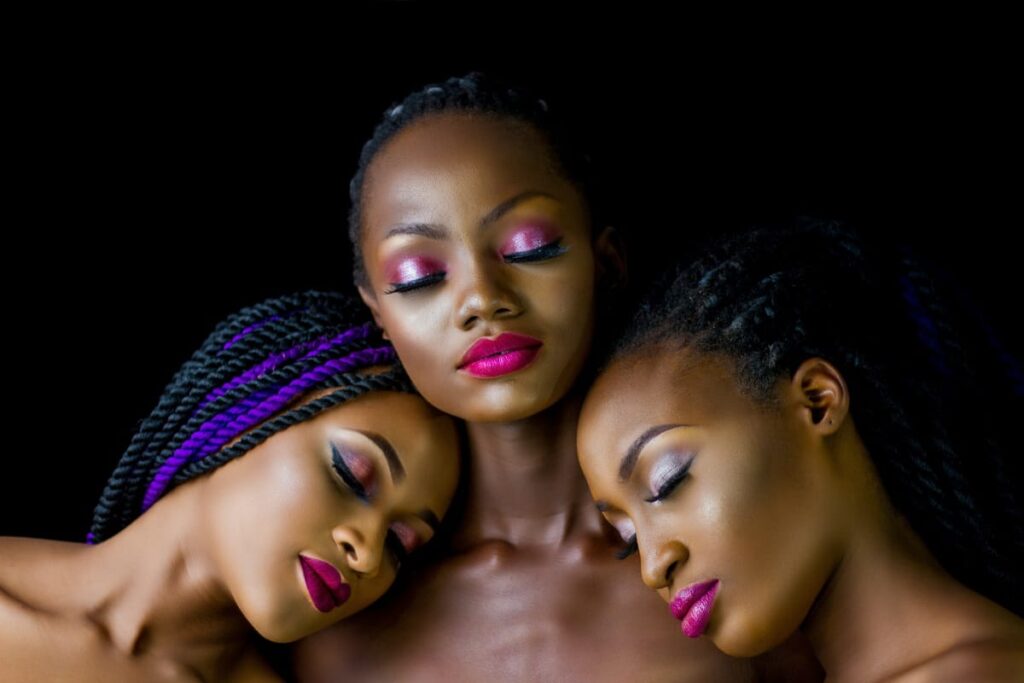 Loveth sat on the blue plastic chair by the wall, pretending to read. The big purple textbook on the table in her front—Principles of Economics— has been open for over an hour, but not a single page has been moved.
A knock came on the door. Loveth dropped her phone and quickly flipped some pages over. She stood, adjusted her skirt and walked to the door.

She drew the curtain aside. 'Who is that?' she asked.
'Open the door.'
Now she already knew who it was. She pushed the metal bolt back and opened the door. April walked in followed by the new girl.
She wore a simple Ankara gown and fancy plastic flip-flops. Her hair was covered in a blue scarf. A patterned tote bag was clutched firm to her side.
April wore a nice-fitting blue gown and black wedge sandals.
'Welcome,' Loveth said, walking back to the table.
'Thank you,' April replied. 'Did you make the rice?'
'The gas has finished.' Loveth took back her seat.
'How? Did you sniff it?'
Loveth glared at April and turned back to her Blackberry.
April turned to the new girl. 'Come inside, my dear,' she said.
'Thank you.' She entered and April locked the door.
'Is that the cleaner girl?' Loveth asked, her eyes on her phone.
April rolled her eyes at her. 'She is not the cleaner girl. Her name is Georgina. Our new roommate.'
Now Loveth dropped her phone and turned to them. 'New roommate? How?'
'Yes.' April dropped her leather bag by the corner of the bed, near the blue plastic rack and flopped down on the high mattress.
The rack has cans upon cans of different cosmetic products. They appeared the ones the dressing table overhead it could no longer contain. A round mirror hung above the dressing table.
A wallpaper of Beyonce and Rihanna in four different poses was pasted on the wall above the high mattress. The room was neat and feminine.
'April, we are already two in this room, how can you bring in another roommate?'
'I know,' April said, wincing almost at the same as one of her shoes dropped off from her feet. She held the other shoe and pulled it off too. 'She has nowhere else to go.'
'So?'
'So, we be good and offer assistance to a homeless fellow student. Georgina, go and drop your bag in the wardrobe.'
'Ok,' Georgina said, moving at once.
Loveth stood. 'Young girl, stay where you are!'
Georgina stopped.
'Loveth, what is that na?' April's eyes were up at Loveth's face now.
'She can't stay with us!' Loveth said.
'Why?'
'This room is too small for three adult girls.'
'What? Is Sandra and her friends not more than five in their room?'
'She is not staying with us. Period!'
'Well, there is nothing you can do. She is staying.'
'She is not!'
'She is!'
The new girl turned to Loveth. 'Madam, abeg, no vex, do you go to church?' she asked in a quiet voice.
Loveth turned to her suddenly, as if startled by the question. 'Yes, I do go to church, so why that question?'
'Because you don't behave like someone that knows God at all.'
Loveth snorted, shaking her head in disbelief. 'Oya, Pastor Theresa or whatever you call yourself, tell me, how do people that know God behave? They wear cheap ankara dresses and carry okirika bag around abi?'
'I do not refer to your dressing, yet,' Georgina said. 'That one, just as your tongue, obviously needs God's intervention too. And my bag is not okirika by the way.'
'Are you insane?' It showed clearly on Loveth's face that she couldn't believe the scene.
Now April watched the two, a hint of smile playing at the corners of her lips, as if entertained by the argument.
Georgina turned to April. 'My sister, please where did you say I should drop my bag again?'
April pointed towards the wardrobe.
Georgina had barely taken a step forward when Loveth moved and blocked her. 'Stay where you are! Where do you think you are going?'
'Sister Loveth, I take God beg you o, comot for road make I pass!'
'Can't believe this, April where did you pick this rat from?'
'Eh! Me ke rat?' Georgina thrust her palm to Loveth's face.
The air in the room appeared to freeze!
Loveth, holding her cheek, started to laugh—that kind of confused laugh you make when you couldn't believe what just happened.
April relaxed into the bed and picked her phone.
'Wait, did you just slap me?' Loveth asked Georgina, still holding her cheek.
'Is your cheek not warm?' Georgina asked her.
Loveth grabbed Georgina at the head, but the fight stopped abruptly when Loveth's fingers caught Georgina's scarf and jerked it off.
Now April turned away from her phone and looked at the quarrelling girls.
They saw the long expensive lace wig Georgina was wearing and great surprise glittered in the two girls' eyes.
Loveth touched the hair. 'This is an expensive wig.'
'Yes,' Georgina said. 'It's Peruvian.' She pointed at the small door at the extreme corner of the room. 'That's the bathroom, right?'
Both Loveth and April nodded.
***
Next on Roommates: Who's Leavin'?
***
BUY THE FULL STORY ONLINE – OkadaBooks or BamBooks.
***
About the writer: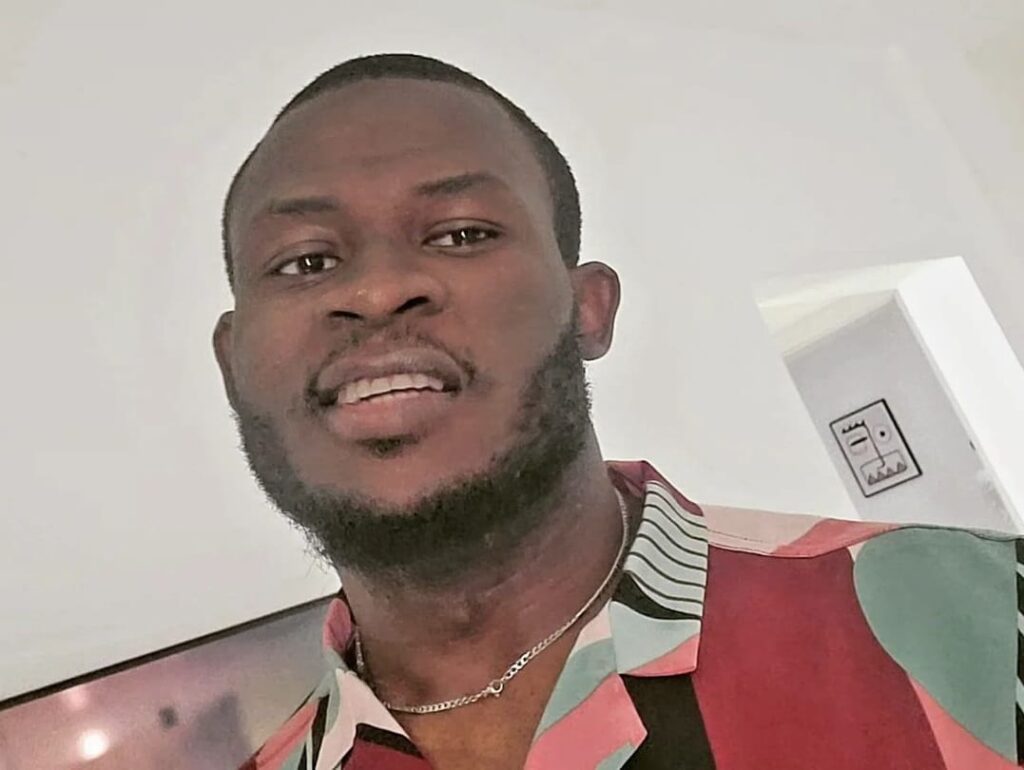 Daniel Nkado is a Nigerian writer and the founder of DNBStories.com. Get his books on DNB Store, OkadaBooks or BamBooks!