by Staff writer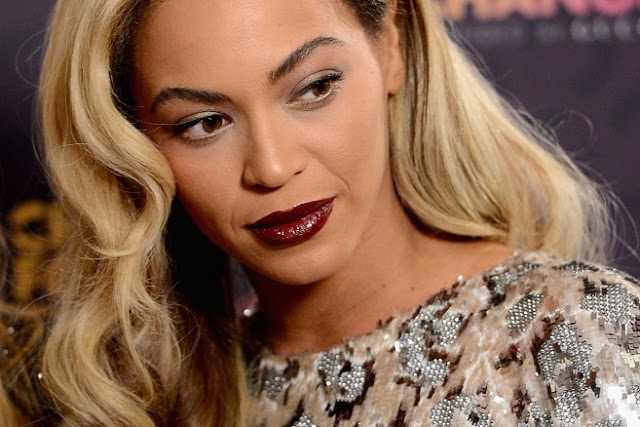 Beyoncé just released a $55 Christmas jumper that has many left fans angry.

The black round-neck sweatshirt is fairly plain aside from the words "Beyoncé Holiday Sweater" embroidered on the front in white, child-like, text.
Critics have taken to Twitter to mock the singer for the seemingly lacklustre design, with some comparing it to a "joke Tesco value" product.
"I'm dead surprised as I thought she was classier than this, but apparently not," wrote one user.
"It's a designer version of that joke Tesco Value one," added another.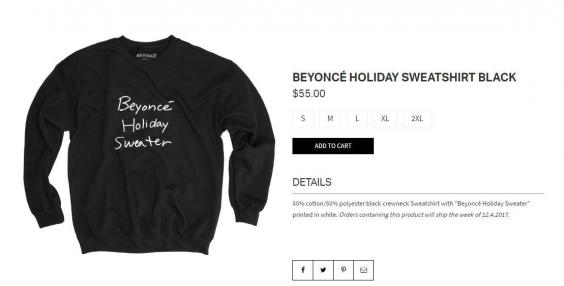 Some vexed fans suggested the singer simply did not spend enough time designing the jumpers.
"Beyoncé, your collection is due in ten minutes and you forgot to do the Christmas jumper! Hang on…Give me a second…" one person wrote on Twitter.
"I am not willing to believe she put much effort in when designing them," added another.
"No style, talent, imagination, flair…just a famous person and an attitude. But some twerp will buy it," said a fellow fan.
The offending jumper is part of Beyoncé's latest holiday collection, which includes a mixture of T-shirts, adult onesies and hooded sweatshirts, all fronted by some kind of branding to promote the singer.