Miz Tee wrote this content for DNB Stories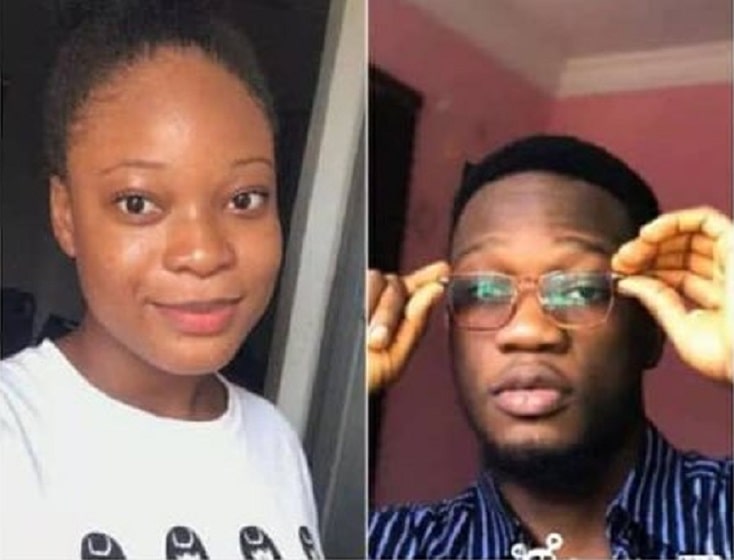 Who are Sansa and Tife and what is their story?
Sansa and Tife are two Twitter personalities who dated once and then separated. Sansa is known by the handle 'Sansa Stark The Phoenix' on Twitter.
Sansa Oroboghene's relationship with fellow Twitter personality Tife (Boluwatife Fabunmi) ended almost two months ago, but it appears the two are yet to bury the hatchet.
Before their controversial breakup, the two had been quite open about their relationship on Twitter. With their constant warm display of affection for each other, they reigned as everyone's favourite Twitter couple for months.
The two has since broken up since March – an event that drew a lot of talk and sadness among Nigerian Twitter.
The two exes also seem not to have gotten over their breakup. In a new (albeit dramatic) twist, Sansa has accused Tife of abusing and raping her and also leaking her nude photos.
Tife has denied all the allegations, while also alleging Sansa had cheated on him. Sansa denied the cheating claims, writing, "I never cheated on anyone with anybody, male or female. I only ever loved Boluwatife Fabunmi And was there for him as best as I knew how to."
Then she goes on to accuse Tife of rape.
"What did I get in return? I was shamed! Ridiculed! Abused! Blackmailed! Raped! Disrespected! Cheated on over and over in the relationship until I finally found the strength to leave and ever since I left, I have been haunted."
Sansa, who also in one of her tweets admitted to having had suicidal thoughts, said she regrets bring ing her relationship and love life to the fore of social media.
Denying the accusations of rape, Tife tweeted: "In view of the recent accusations against me by OROBOGHENE COMFORT who happens to be my Ex-girlfriend, I stand to refute these claims stating that they're totally untrue and all in a bid to ruin my reputation."
He added that he'd be taking legal action. "I will be taking the necessary Legal steps to clear my name."
In newly posted tweets, Tife apologized to Sansa and revealed they have both agreed to 'bury' the drama.