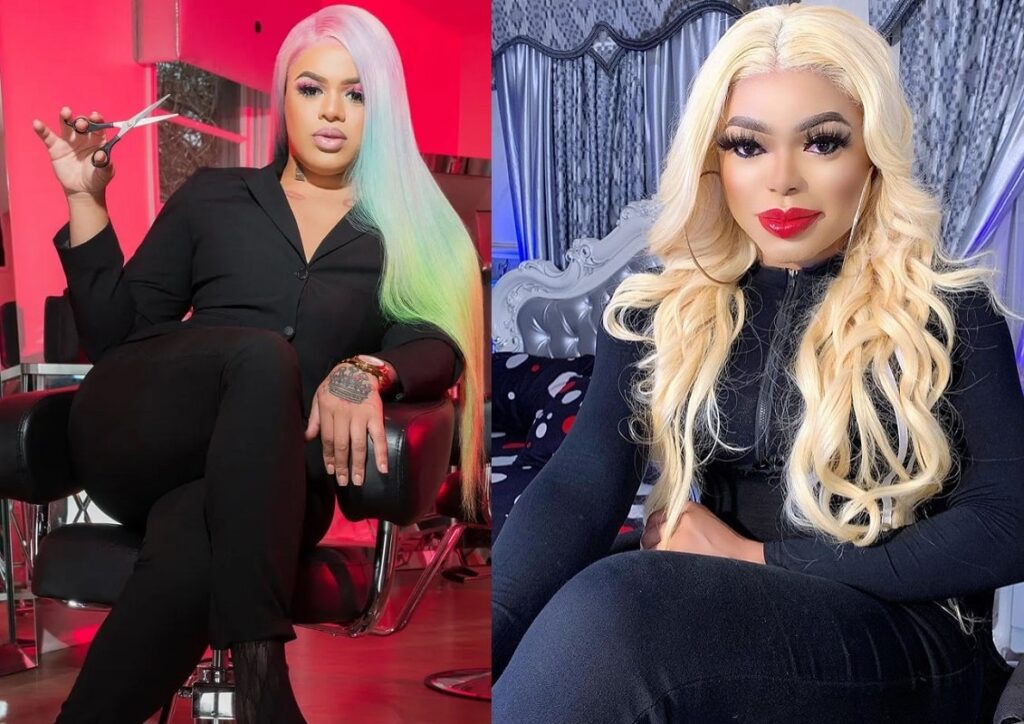 21-year-old Cliff Vmir is known by his many professions – he is a celebrity stylist, an entrepreneur who runs a hair empire, a reality TV star and an aspiring rapper.
Cliff Vmir who is already a millionaire at such a young age is the face behind superstar Cardi B's eye-catching colourful wigs. Cliff Vmir has also styled other famous celebrities and prominent people.
Cliff Vmir is huge on social media. With nearly 900K followers on Instagram and still growing – Cliff Vmir is nothing short of a social media personality.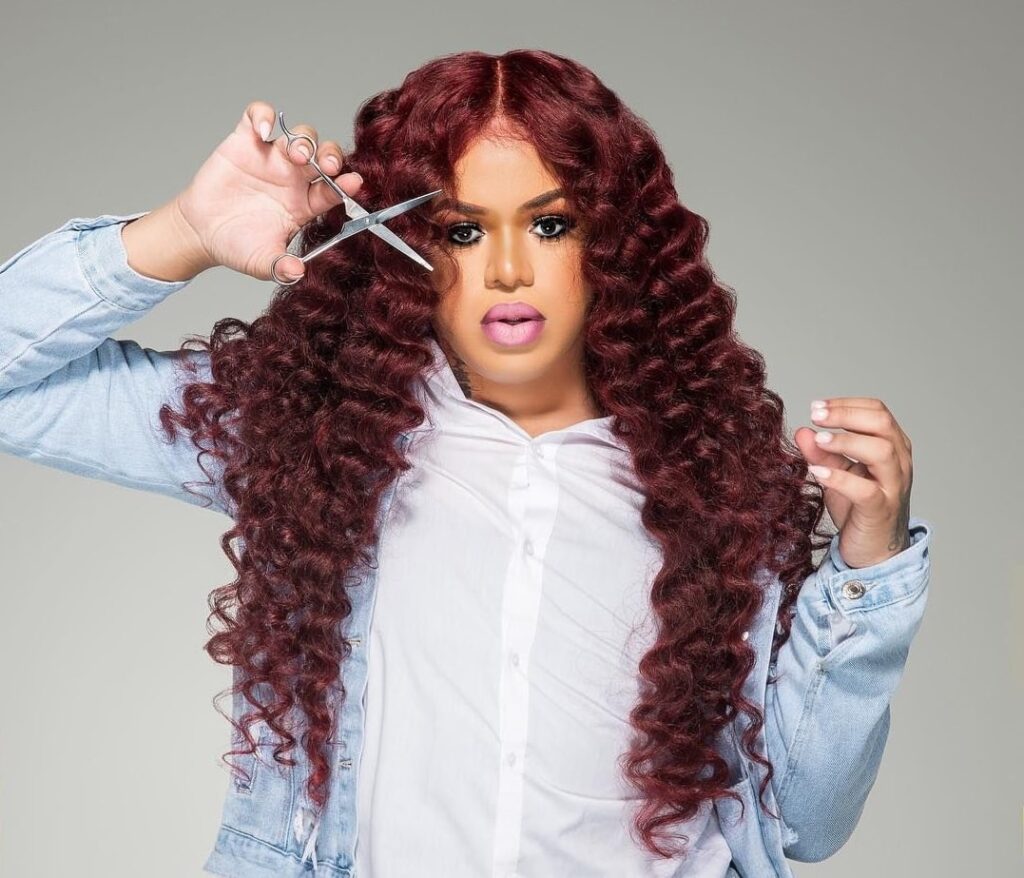 Image: Many Nigerians think Cliff Vmir and Nigerian Instagram celebrity Bobrisky look very alike.
Cliff Vmir who grew up Wilmington and Philly but now lives in Atlanta refused his parents' idea of becoming a nurse technician and went on to set up a hair business. He eventually became a millionaire selling wigs and other beauty products.
Cliff Vmir recalls he has always been fascinated by hair at a young age. He would often offer to style his friends' hair for free. Slowly, Cliff Vmir gathered a huge client base, some of which today includes top-paid American celebrities, including rap queen Cardi B.
Cliff Vmir also recently developed an interest in rap music. After hitting big success in hair business, Cliff Vmir hopes to conquer the rap industry as well.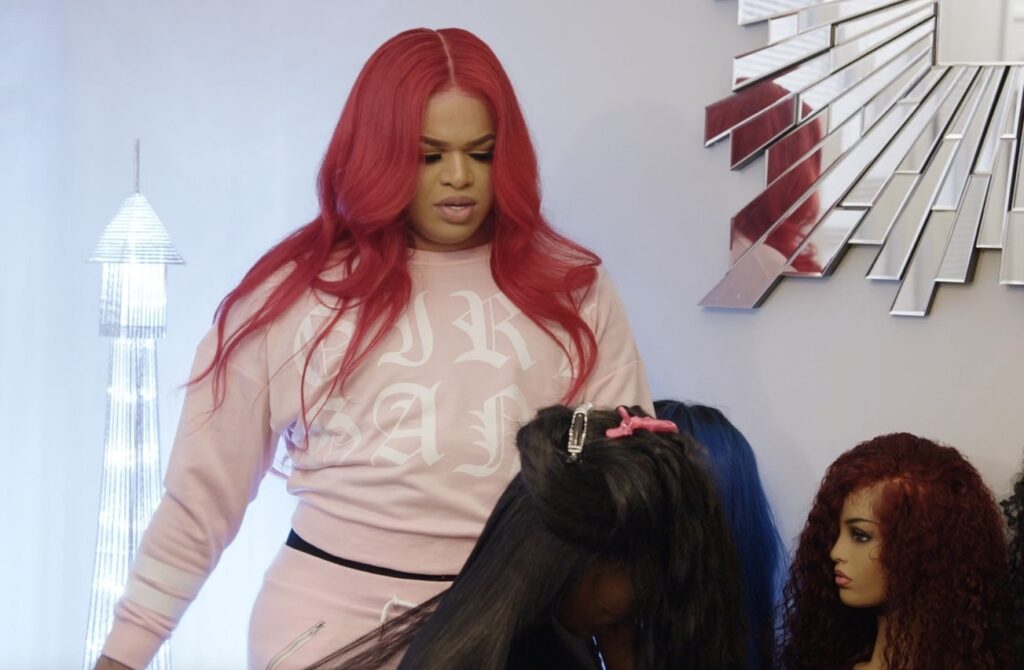 Cliff Vmir's first rap single titled "Pink City" was released in 2018 and has garnered over 12K views on YouTube.
Cliff Vmir has admitted his feminine demeanour as a guy might present some challenges in his doing rap music but reaffirms his readiness to take the industry by storm.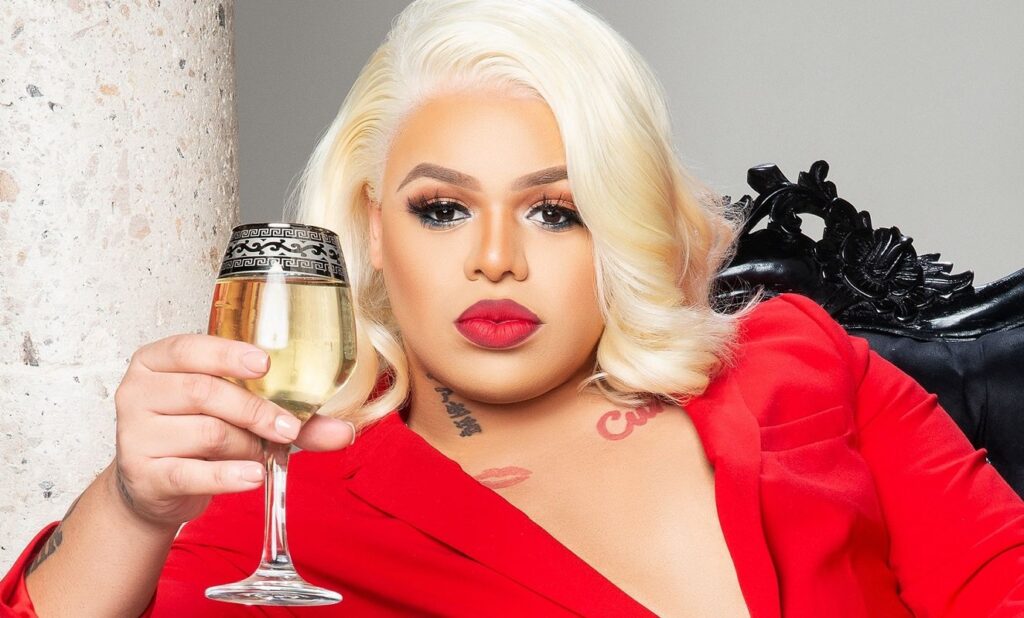 Nigerians have been quick to notice that Cliff Vmir shares a close resemblance to famous Nigerian social media personality called Bobrisky.
And just like Cliff Vmir, Bobrisky also deals in hair business.
Cliff Vmir's other rap songs include Scamionna (feat. Saucy Santana), released in 2020; HER, released in 2020 as well and Throw It Back, released in 2019.
Cliff Vmir also stars in his own reality TV show called Wig Out that airs online on the BET channel.