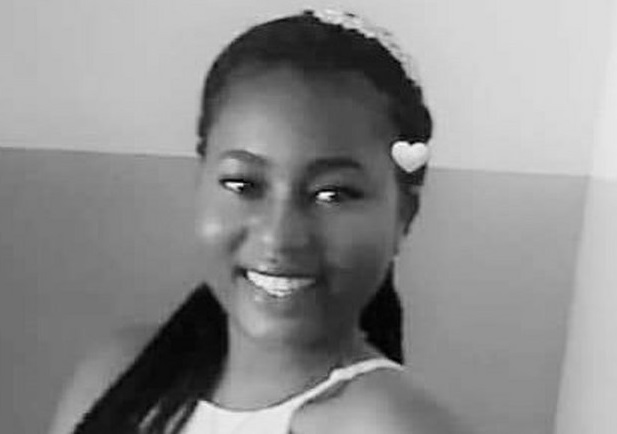 An unconfirmed story relating to Vera Uwaila Omozuwa, the 100-level UNIBEN student that was raped and murdered in RCCG church in Benin is currently spreading on Twitter.
The unverified report first shared by one "UncleKJBlog" claims that Uwa was pregnant for an RCCG pastor before she was murdered.
The said pastor wanted her to terminate the pregnancy and her refusal made the pastor arrange for her to be murdered, the blogger alleges.
According to the blogger, one of the suspects arrested in connection to Uwa's murder confessed he was paid by an RCCG pastor to murder Uwa.
The story went on to add that the said pastor paid the hoodlums sum of N1.5 million for them to murder Uwa. He then lured Uwa to the church in the pretence of wanting to see her and she was eventually murdered.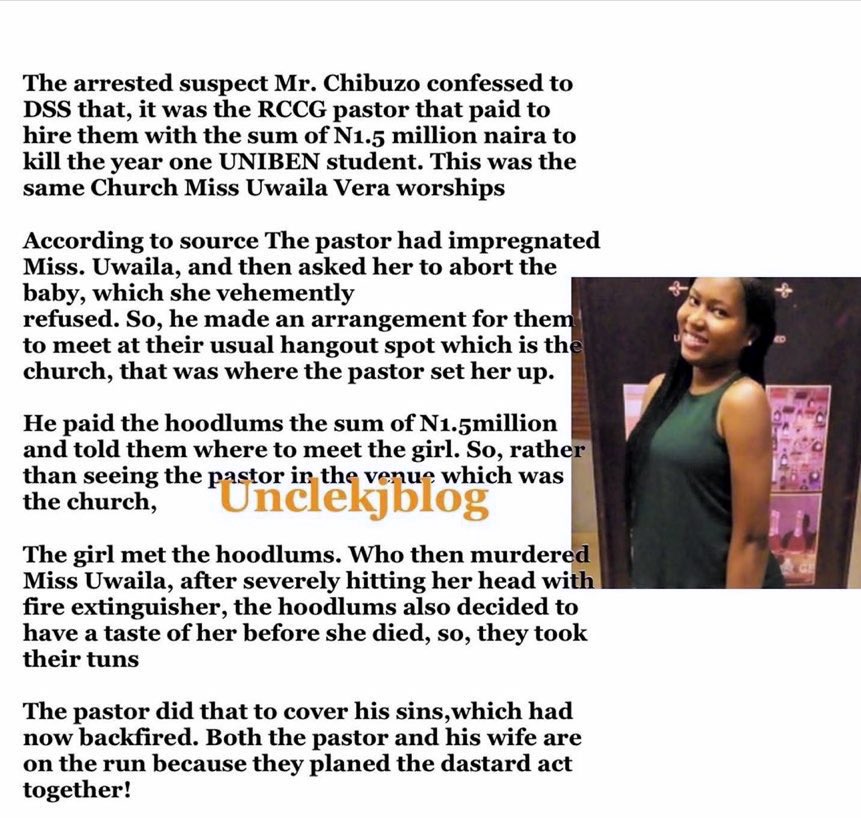 There is no confirmation to this story. It should be noted that since the story of Uwa's rape and murder came to public attention, many news carriers and rumourmongers have come up with a lot of inaccurate stories and conspiracies concerning the incident.
A young man named Livinus Elem once claimed that Uwa was dating two roommates at the same time before she was murdered.