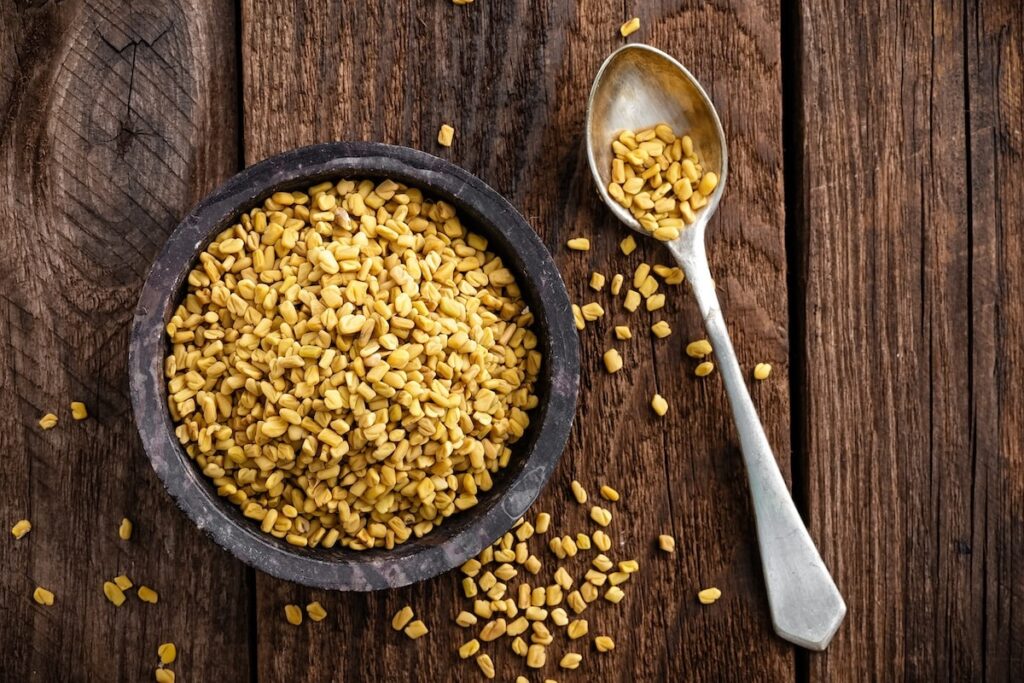 What is fenugreek?
Fenugreek is a leguminous plant grown widely in Egypt, the Middle East and India. Both the seeds and leaves of the fenugreek plant are commonly used in cooking (as a spice or flavouring) and in traditional medicine.
The fenugreek plant is cultivated almost the same way as peanuts and the seeds are borne in pods as well, which are later broken to expose the seeds.
The health benefits of fenugreek seeds and leaves have been studied for centuries. Fenugreek seeds are highly sought after in Nigeria due to the belief that they help to treat a lot of health conditions.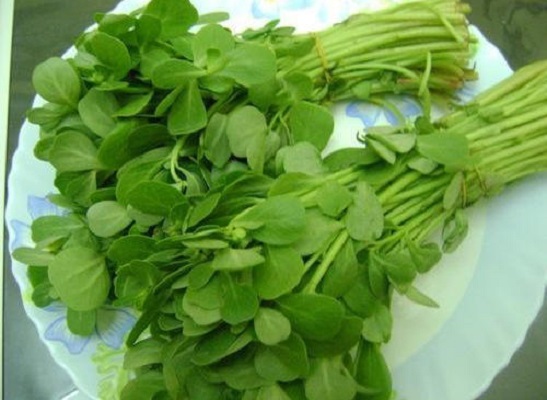 Image: What leaves of the fenugreek plant look like
What are other names for fenugreek in Nigeria?
Because of its wide usage, fenugreek goes by many names in different locales. The common name for the fenugreek plant is "Greek hay" and the scientific name is Trigonella foenum-graecum.
Most market people in Nigeria will understand what you mean when you say fenugreek and fetch it for you. However, in some situations, you may need to use local names. Fenugreek is often called "eru" in Yoruba Language and "kimba" in Hausa Language. In Igbo Language, it is simply called "fenugreek" or "mkpuru oka oyibo" in some dialects.
Bear in mind that some of these local names are often used interchangeably for other seeds.
What is the availability of fenugreek in Nigeria?
Getting dried fenugreek seeds in Nigeria is relatively easy. Fresh fenugreek leaves are scarce, unless you want them dried. The seeds are hard and yellow to yellow-brown in colour, somehow resembling sweet-corn. Raw fenugreek seeds are bitter to taste but turn sweet when cooked or roasted. Cooked or roasted fenugreek seeds have a sugar-sweet taste comparable to honey.
What is the use of fenugreek seeds in Nigeria?
Most Nigerians buy fenugreek seeds for medicinal uses. The seeds have been linked to the treatment and alleviation of several health conditions.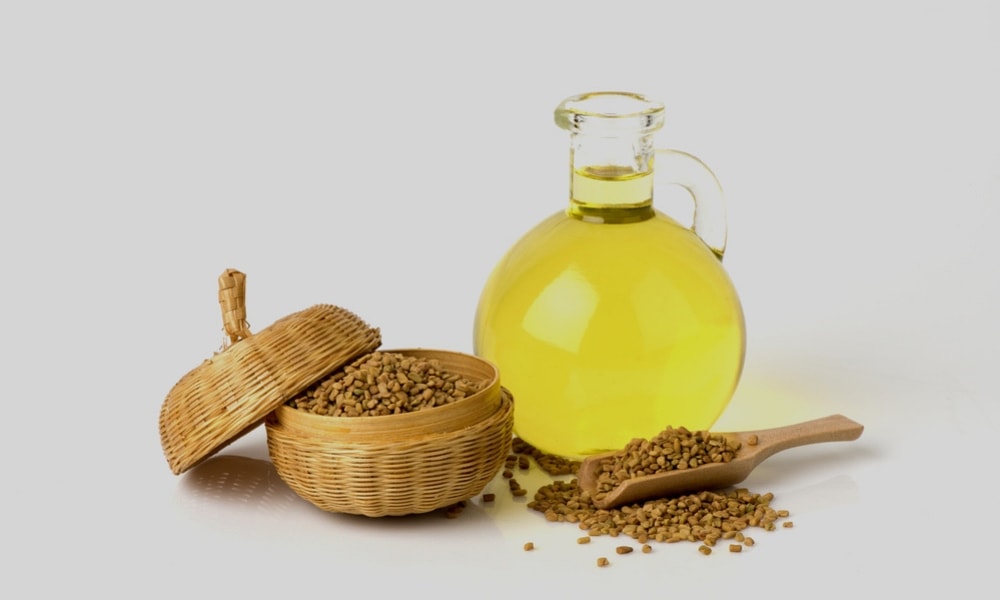 Fenugreek is also utilized in oil form in Nigeria.
Here are some of the health benefits of fenugreek seeds in Nigeria:
a. For fevers and headache
b. Nigerian men take fenugreek seeds as an aphrodisiac
c. Nursing mothers take fenugreek to boost milk production
d. Some women also take fenugreek for the alleviation of menstrual pain and cramps.
e. For digestive conditions
f. For treatment of infertility
g. Aids in weightloss
h. For use in the management of diabetes
i. Promotes hair growth, etc.
You should note that some of these health benefits are merely speculative and not supported by a duly conducted scientific research. We advise that you discuss with your healthcare professional before using fenugreek, especially if you take other medicines too, in case of a possible interaction.
Use of fenugreek in skincare
Fenugreek has extensively been used soap and body cream making. Fenugreek seeds are believed to possess amazing skin toning, cleansing and nourishing properties.
You can try soaking fenugreek seeds overnight and then blend into a paste the next morning and use as a facial mask. Many people also say fenugreek have strong anti-ageing components.