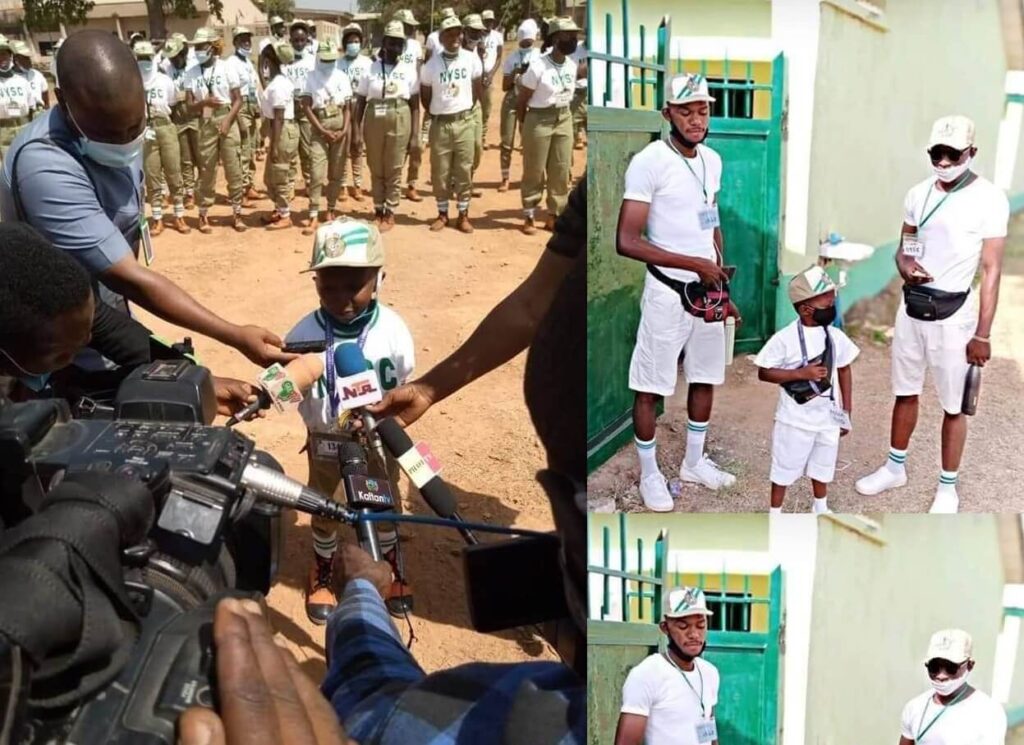 A 2020 NYSC corps member named Abu has been named Nigeria NYSC's shortest corps member ever.
Abu who is a graduate of Library and Information Technology from the Federal University Of Technology Minna is currently posted to the Abuja NYSC Orientation Camp in Kubwa.
From the pictures circulating on social media, Abu is between 3 to 3.5 feet tall, which is the normal height of a 4 or 5-year-old boy.
Abu's exact age is not disclosed but some reports say he is between 28 to 30 years in age.
A co-corps member in the same camp told DNB Stories that Abu's height has made him famous on camp.
"He is like the most popular person on camp right now. Everybody, even girls are dying to be around him," he said.
Check out some of the pictures of Abu who has been names shortest NYSC corps member in Nigeria: