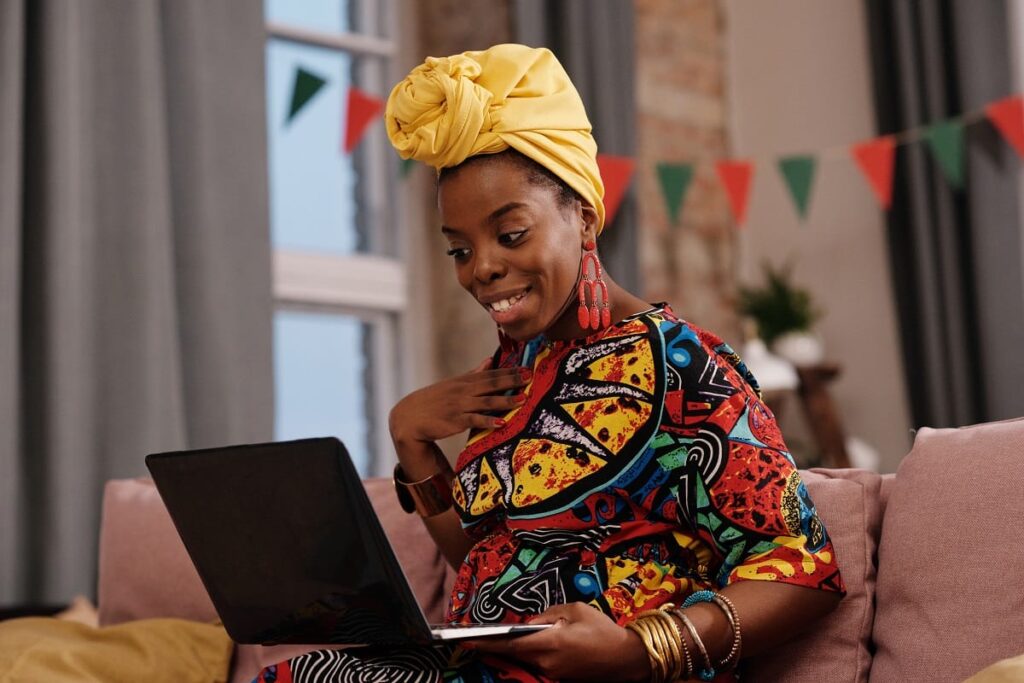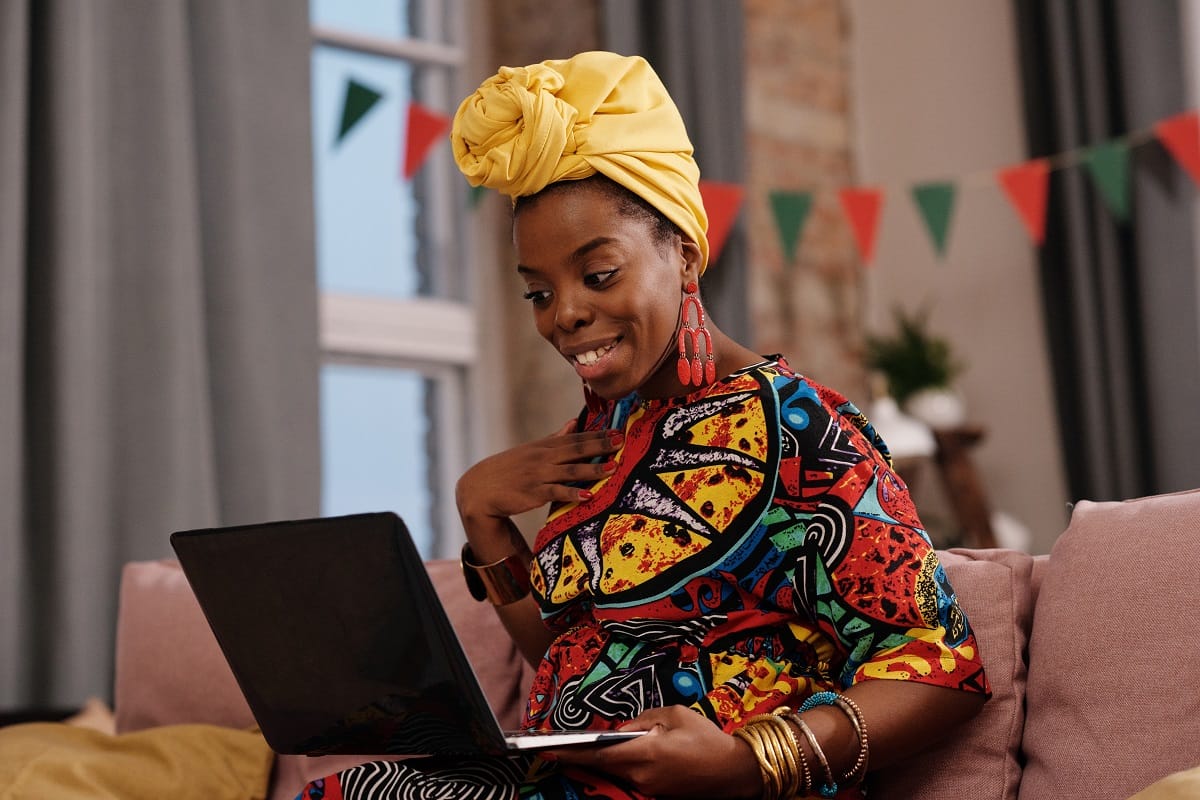 These days, there are several ways to learn a new language. These include the use of textbooks, physical classes, online classes, audio classes or podcasts, video blogs, dictionaries and use of translators, etc. Usually, the learner picks the method that is best suited to their needs and time and may combine two or more learning resources. For instance, one can own a language learning textbook while also taking online classes.
Learning Igbo language online
Online classes are learning classes conducted over the Internet. Online classes may be in the form of a one-on-one live interaction with a tutor or native speaker of the language, or the structured study of an online course. Unlike physical classes, the person taking an online class does not meet their tutor in person. With an online class, the learner can take the course from anywhere and over any device such as a phone, tablet, or web browser.
Learning Igbo language through an online course is exceptionally easy and convenient. Depending on the learner's needs and available time, they can pace their classes in order to fit their schedules. Enrolling in an online course is also simple, and learning can be done on the go – while commuting, waiting for a bus, etc.
The Complete Igbo Course on Udemy
This is the best online course for Igbo language learners right now. Delivering detailed content in simple language, the course is structured to accommodate learners at different levels, taking them from the basics of Igbo pronunciation to sentence formation and grammar rules in the Igbo Language.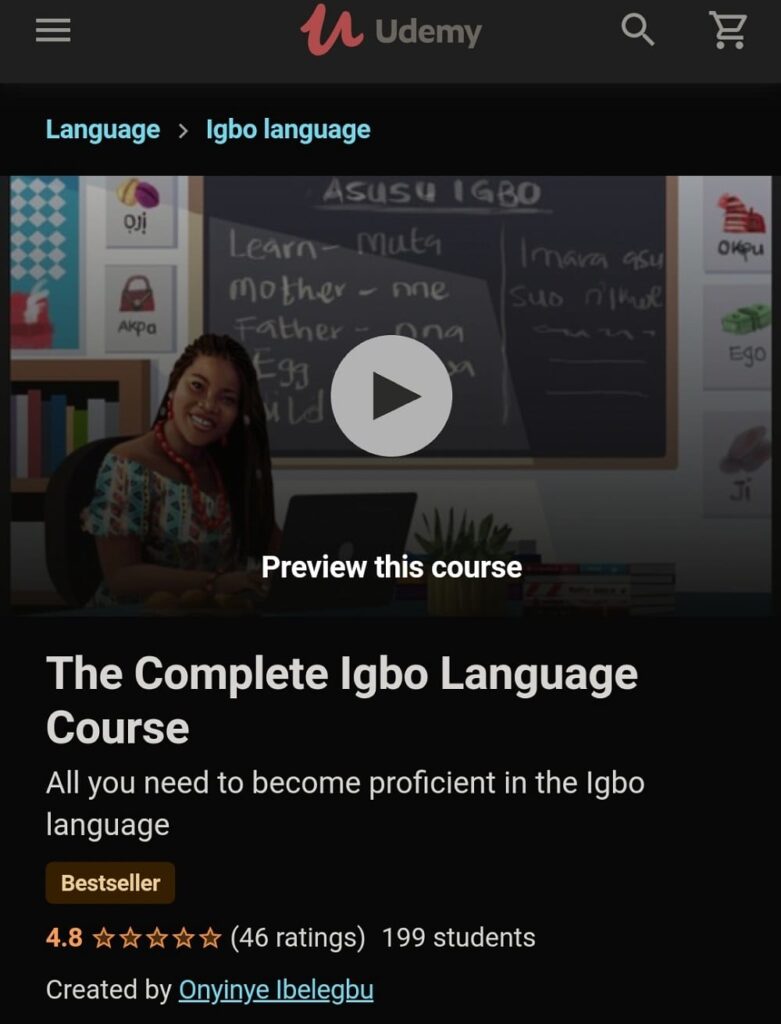 The Complete Igbo Course on Udemy offers:
6.5 hours of on demand video content which can be studied at the learner's pace
24 downloadable resources including video transcripts, answers to exercises and Downloadable flash cards
Full lifetime access
Access on mobile and TV
Access to a learning support group where the learner can ask questions.
How to enrol for the Complete Igbo Course online
You may also pay via PayPal and receive a code to log onto udemy.com. This option comes with a discount and bundle offers including one-on-one sessions and the Complete Guide to Igbo Language textbook. Click here to get started.
If you are based in Nigeria and wish to purchase the course in Naira, click here to get started.