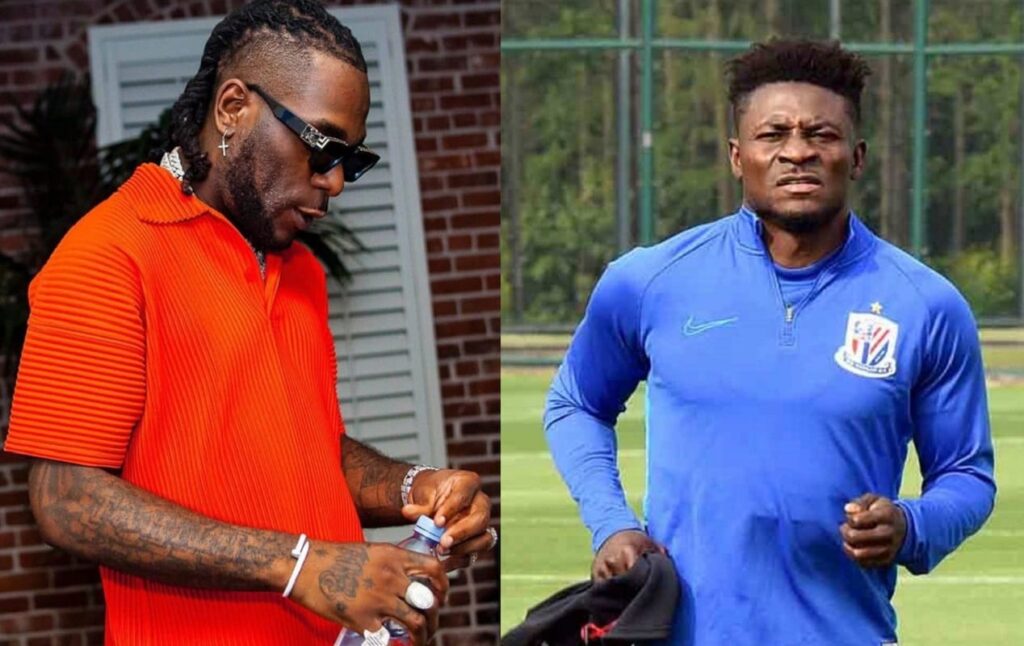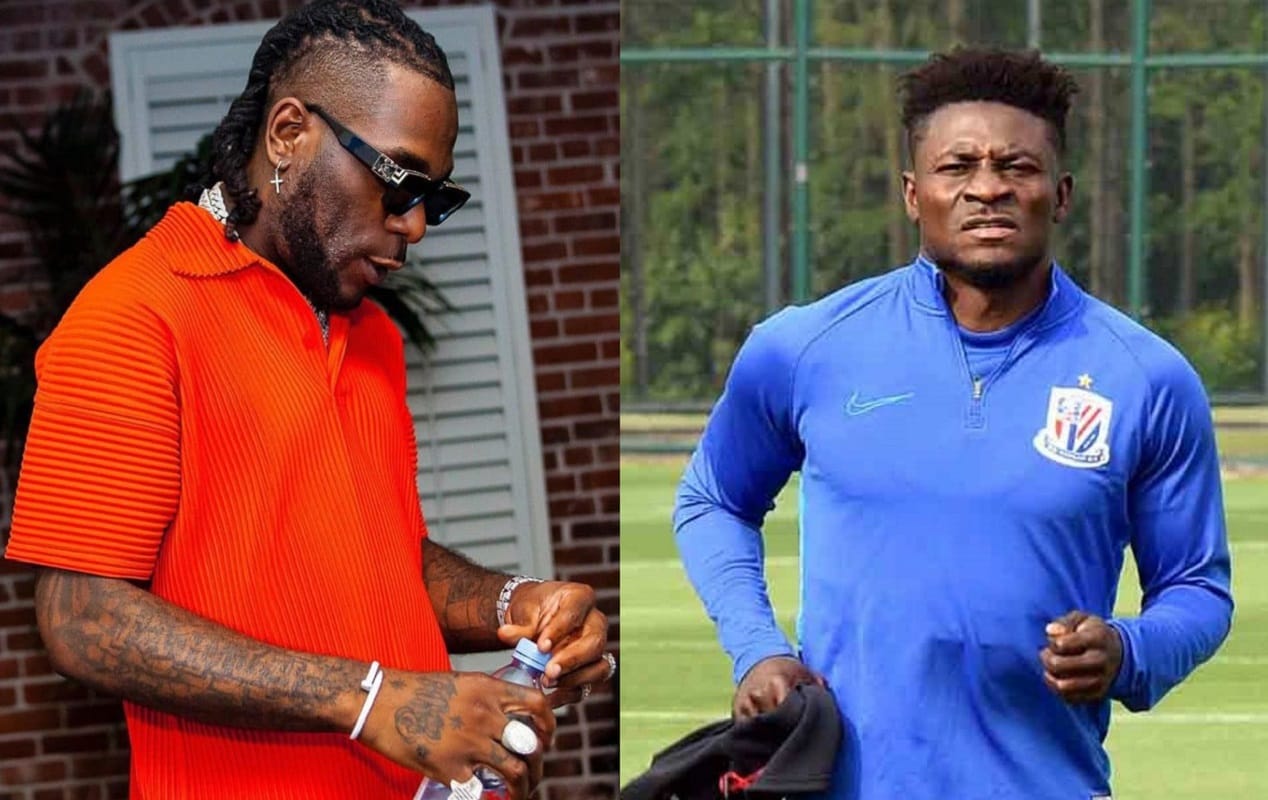 Nigerian rapper Sodiq Yusuf, better known as CDQ, on Monday called out Burna Boy on social media for allegedly disrespecting former Super Eagles player, Obafemi Martins.
According to the story and what we gathered, Burna Boy and Obafemi Martins, also referred to as Obagoal by his fans, had a confrontation at Quilox night club in Lagos.
Full details of the conflict and what led to it are not known but rapper CDQ insisted that "Burna Boy and his boys" disrespected Obafemi Martins.
It is alleged that Obafemi Martins had an issue with one of "Burna Boy's boys" and Burna Boy came out to confront him over the issue.
A source who spoke to DNB Stories said: "Burna was just raking, raking for Obagoal like they wan beat am up."
Asked to confirm if any of the parties slapped each other during the altercation, the source who preferred to remain anonymous said he didn't see that.
"I didn't see when that happened. But Burna was just blowing hot for Obagoal like he be small boy."
The conflict happened on Sunday, according to sources, and the following day (Monday), CDQ, who was also present at the club, took to his Twitter page to share his disappointment with Burna Boy.
CDQ wrote in a series of now-deleted tweets:
"I still can't phantom this an artist just disrespected Obagoal on 100% thinking he's now bigger n say e don get mouth pass Obafemi Martins. And I imagine how he was able to go back home n sleep comfortably without conscience in this same Lagos. Igbagbè manshe awa eda ooo. Burna for the first time I'm disappointed in u!
U and ur boys need to go apologize to Obagoal now! No let dem dey deceive u wit ur village title say african gi-ant com dey disrespect Oba. Eko lonpe bi. Obafemi Martins is not anybody's mate. If we dey cry make we dey see."