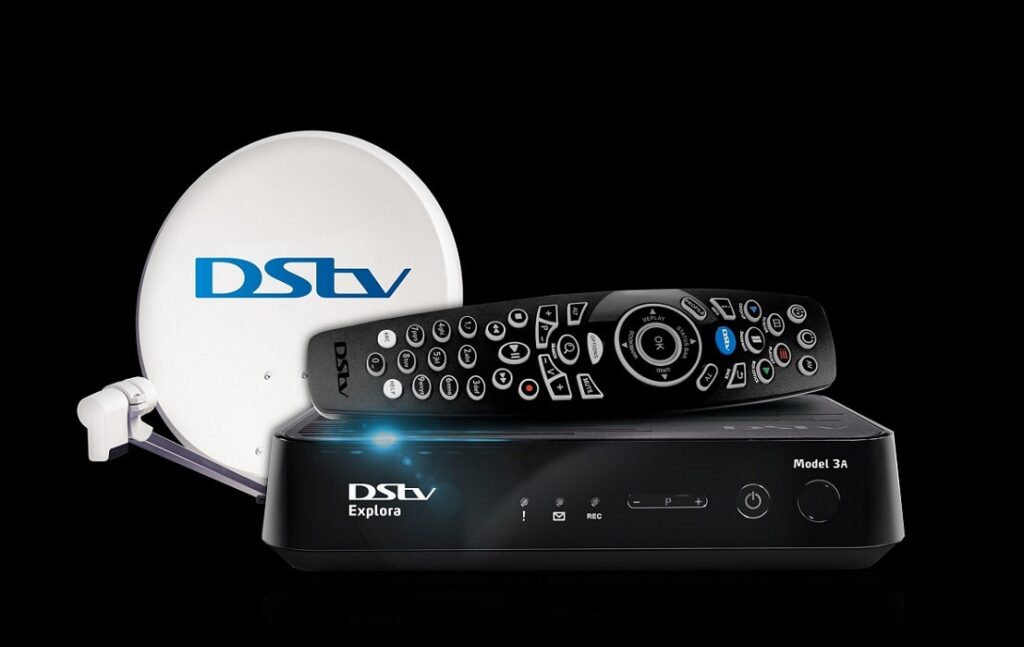 DSTV users will admit that one great thing about the pay-TV service is the flexibility of their plans. There is literally a plan for every budget.
DSTV offers a promo installation deal of just N13,900 which covers the satellite dish and its kit, an HD decoder, and a one-month subscription to the Compact package.
This price does not cover the actual installation and you may need to pay an additional installation fee (usually between N5000 to N10000), depending on the agent or company doing the installation.
Which DSTV package shows Big Brother?
You can watch the Big Brother Naija show on all DSTV packages except the Padi package.
Here is a breakdown of all DSTV packages/bouquets currently available to Nigerians plus their prices:
1. DSTV Padi at ₦1,850 per Month
This is currently the cheapest DSTV plan available to Nigerians at this time. It is very similar to the DSTV Access package which has been discontinued.
With DSTV Padi, you will get:
A decoder
1 HD channel
Access to over 45 channels including Africa Magic channels Igbo, Yoruba and Hausa
Nigerian free-to-air channels like NTA, Spice TV, Galaxy TV, Channels TV, AIT, etc
Other local and international news channels like BBC World News, CNC World, etc
SuperSport BLITZ
NO Big Brother Naija, Showcase, Epic, etc
2. DSTV Yanga at ₦2,565 per month
With the DSTV Yanga package, you will get:
A decoder
7 HD channels
Over 85 channels including Africa Magic Epic and M-Net Movies
SuperSport channel for Premier League, La Liga and Serie A games
Music channels
3. DSTV Confam at ₦4,615 per month
This middle DSTV plan offers you:
A decoder
10 HD channels
Over 105 channels including all of DSTV Yanga and Padi channels
4. DSTV Compact at ₦7,900 per month
Enjoy more entertainment on the DSTV Compact plan.
This package gives you access to:
20 HD channels
Over 130 channels including all of Confam channels
24/7 WWE wrestling channel
5. DSTV Compact Plus at ₦12,400 per month
DSTV Compact Plus offers you everything from the Compact package and more, including over 15 additional channels.
You will get:
30 HD channels
Over 145 channels including Africa Magic Showcase
More sports channels covering UFC and NBA games
Champions League
Documentary channels
6. DSTV Premium at ₦18,400 per month
The DSTV Premium plan is, by all means, the luxury DSTV package.
The DSTV Premium package offers subscribers:
38 HD Channels
Over 160 channels
16 SuperSport channels
Showmax streaming at no extra cost
Discontinued DSTV packages
The following DSTV packages are discontinued as of February 2022:
DSTV Access at ₦2,000 per month
DSTV Family at ₦4,000 per month
GOTV Packages
Unlike DSTV, GOTV uses terrestrial antenna technology, offering you entertainment at a lesser cost than DSTV. While DSTV clearly offers more channels and entertainment options, GOTV may be a great choice for families on a lower budget.
Find the list of currently available GOTV packages with their prices below:
GOTV Smallie (35+ channels) at ₦800 per month
GOTV Jinja (45+ channels) at ₦1640 per month
GOTV Jollie (65+ channels) at ₦2460 per month
GOTV Max (75+ channels) at ₦3600 per month
GOTV Supa (80+ channels) at ₦5500 per month