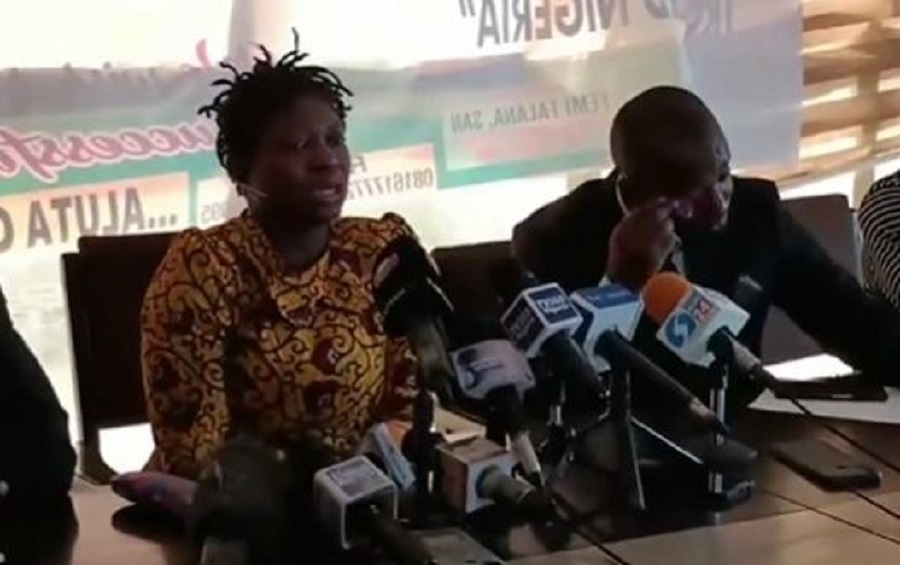 Titilayo Ayanwole – an elder sister to murdered BRT victim Bamishe Ayanwole has shared more details of her sister's gruesome murder.
Speaking at a press conference in Lagos this afternoon, Titilayo battled tears as she disclosed that her sister's attackers left her to suffer to her death after removing her private organs.
She said:
"My name is Ayanwole Oluwadamilola Titilayo. I am the senior sister to Bamishe that the Nigerian government killed. They made her to suffer life. They removed her private part. They did not kill her. She suffered the pains, hell on earth before she moved to her 'destination'. She forces her to stop at the bus stop which she is not supposed to stop."
Titilayo maintained it was the Nigerian Government that murdered her sister whom she described as a likeable person that made many people smile.
According to Titilayo, late Bamishe was the last born of their parents.