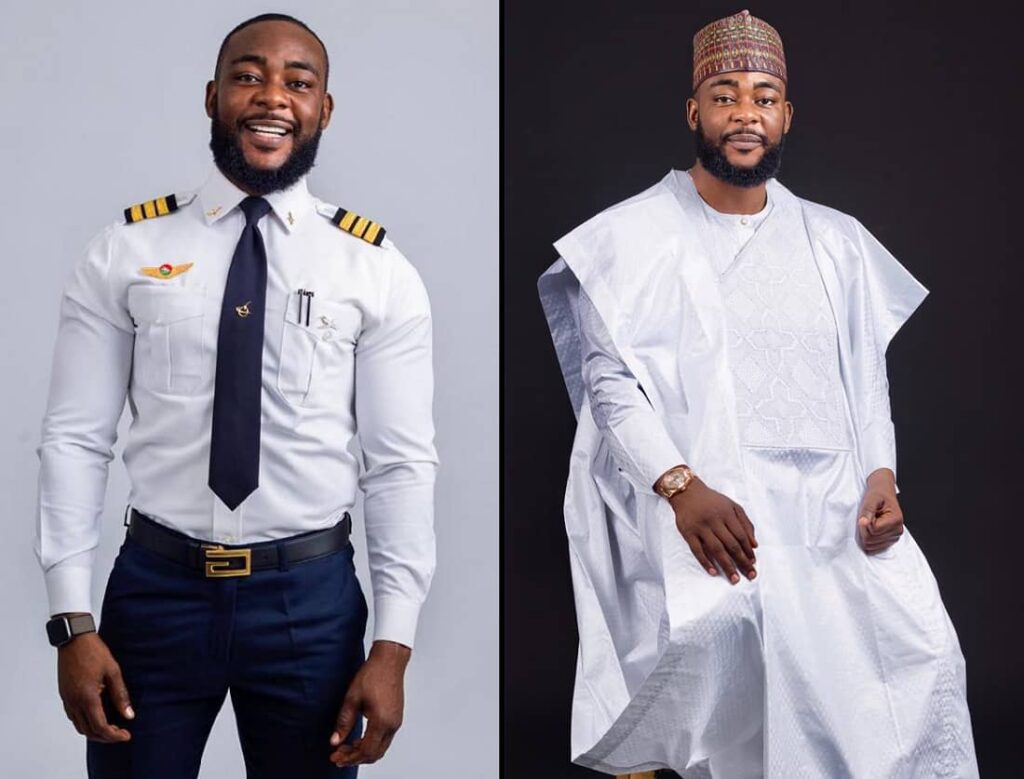 Nigerian domestic airline company, Azman Air has disowned Captain Jamil Abubakar, a Nigerian pilot who recently defended the death penalty for blasphemy in Islam.
Captain Jamil Abubakar is the son of the former IG of Police, Mohammed Abubakar and also a son-in-law to Africa's richest man, Aliko Dangote. Captain Jamil Abubakar is married to Dangote's daughter, Fatima Dangote.
He wrote on Twitter that the punishment for blasphemy in Islam is death. Jamil Abubakar's comment which came as a reaction to the recent death of Deborah Samuel who was killed in Sokoto for insulting the Prophet Muhammed has attracted widespread condemnation from the public, especially because Jamil Abubakar is a pilot. He later deleted the tweet.
Reacting to the criticisms of Captain Jamil's comment, Azman Air wrote in a statement that Jamil Abubakar stopped working for the company in 2019.
"PUBLIC NOTICE: Capt Jamil Abubakar is no longer a pilot @AzmanAir; his last flight with us was 22nd Dec 2019. "We refuse to take responsibility for a comment or view of a former staff. "The General Public should kindly take note."