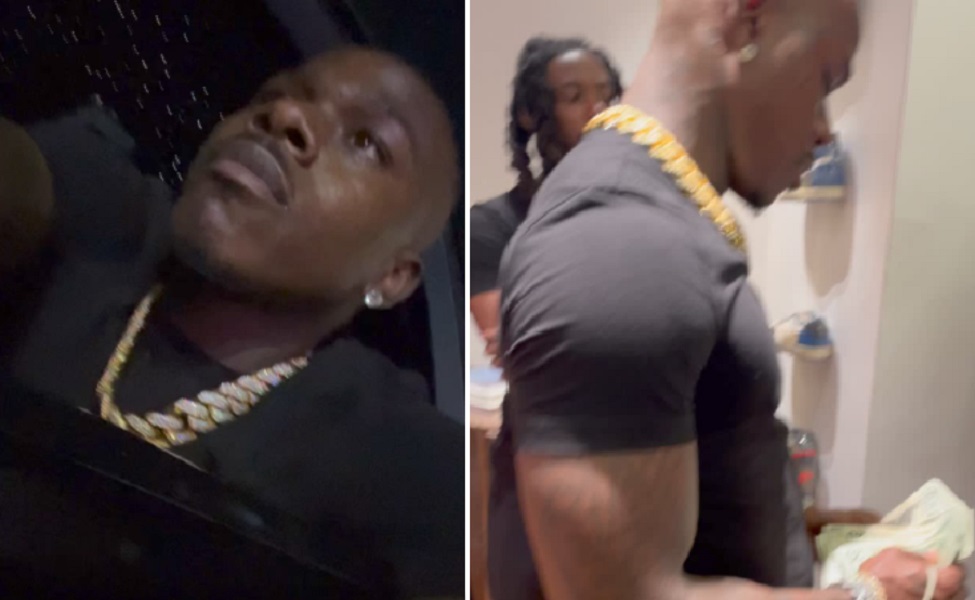 American rapper DaBaby arrived Lagos Nigeria yesterday to the utter excitement of his Nigerian fans.
The rapper has taken to his Instagram stories to share videos of his Nigerian fans hailing and jostling to greet and touch the American star. In one of the videos, the rapper is seen throwing money in the air for the crowd.
According to information gathered by DNB Stories Africa, DaBaby is in Nigeria on the account of Nigerian artiste, Davido. It is not yet clear if they would be collaborating on another song, or performing their old one.