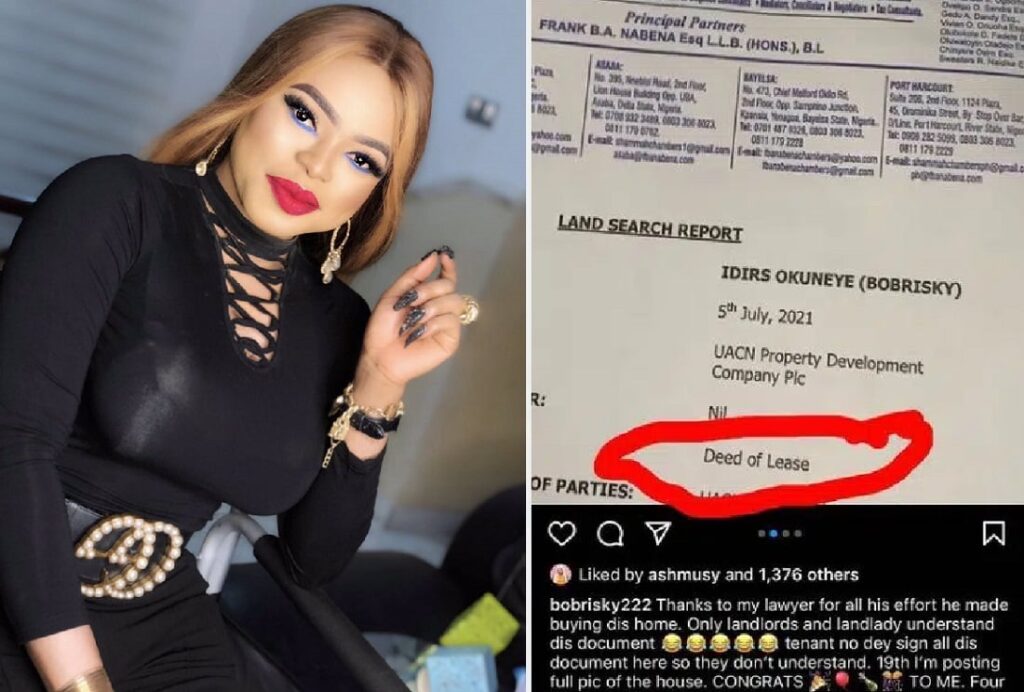 Controversial Nigerian crossdresser Bobrisky has been slammed online after he mistakenly posted a document that revealed his publicized mansion was "leased" and not fully bought.
Bobrisky whose real name is Okuneye Idris has been flaunting the said luxury house which according to him is worth N450 million on his Instagram pages.
As some of his followers continue to doubt the crossdresser actually purchased the home, Bobrisky decided to publish documents to prove his ownership of the luxury home.
However, some Instagram users were quick to point out that one of the documents shows "deed of lease" instead of "deed of assignment", meaning that the social media personality did not buy the house outright but only leased it.