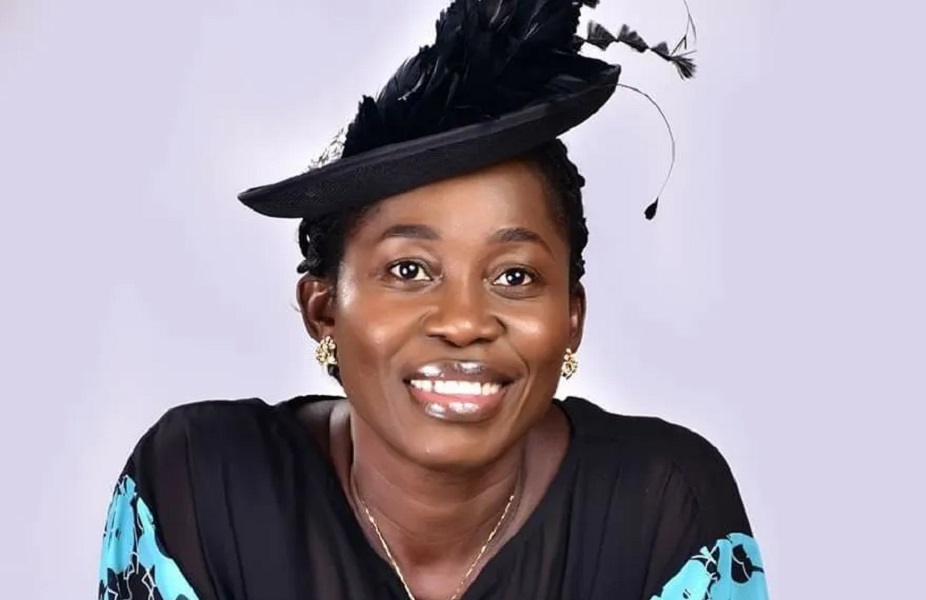 According to fresh reports, the autopsy report of late gospel singer Osinachi Nwachukwu did not reveal she died of physical violence.
A copy of Osinachi's autopsy report obtained by Whistler NG ruled out physical violence as the probable cause of the singer's death.
The report also stated that no marks of violence were found on the late singer's body during the post-mortem examination.
The said document as sighted by DNB Stories Africa, titled "Corona Ordinance (Chapter 41), Report of Medical Practitioner" and dated April 21, 2022 reads:
The main findings include:

* generalized organ pallor

* bilateral leg swelling

* fluid in the sac containing the heart

* Tumor deposits in and on the heart, lungs, kidneys.

* Massively enlarged heart.

She also has fluid around the lungs which restrict breathing. Her spleen is enlarged and has signs of infection. There are no marks of violence in her on our examination.

I certify that cause of death in my opinion to be : Cardiac Tamponade( serious fluid in the sac containing the heart; tumours in the heart, lungs, kidneys; Septicaemia."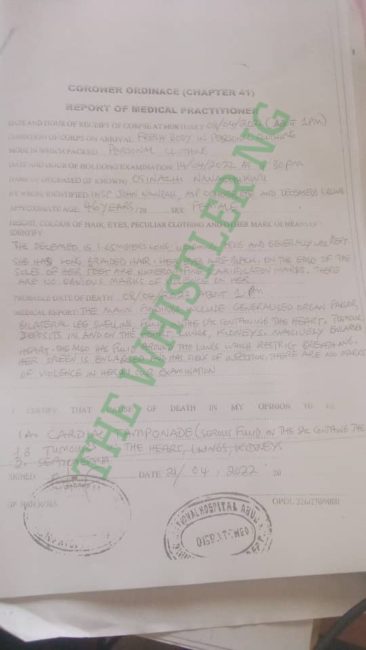 This report appears to contradict allegations that late Osinachi died as a result of physical violence from her husband. Osinachi's husband, Mr Peter Nwachukwu, is currently in detention as he faces charges bordering on homicide, domestic violence, emotional and psychological abuse, isolation and incarceration, among others.