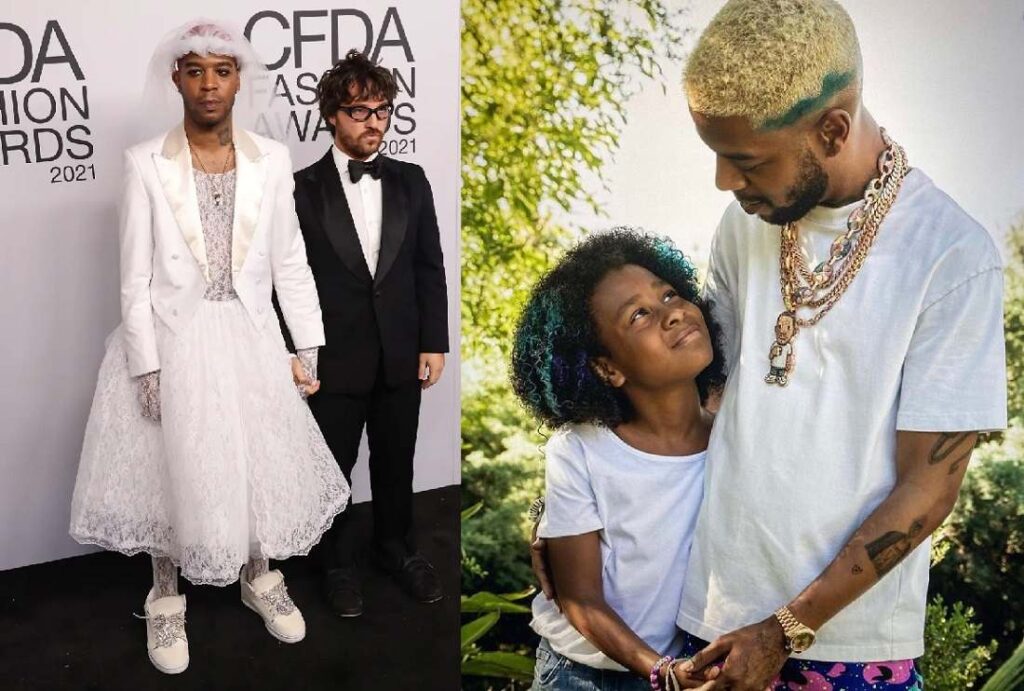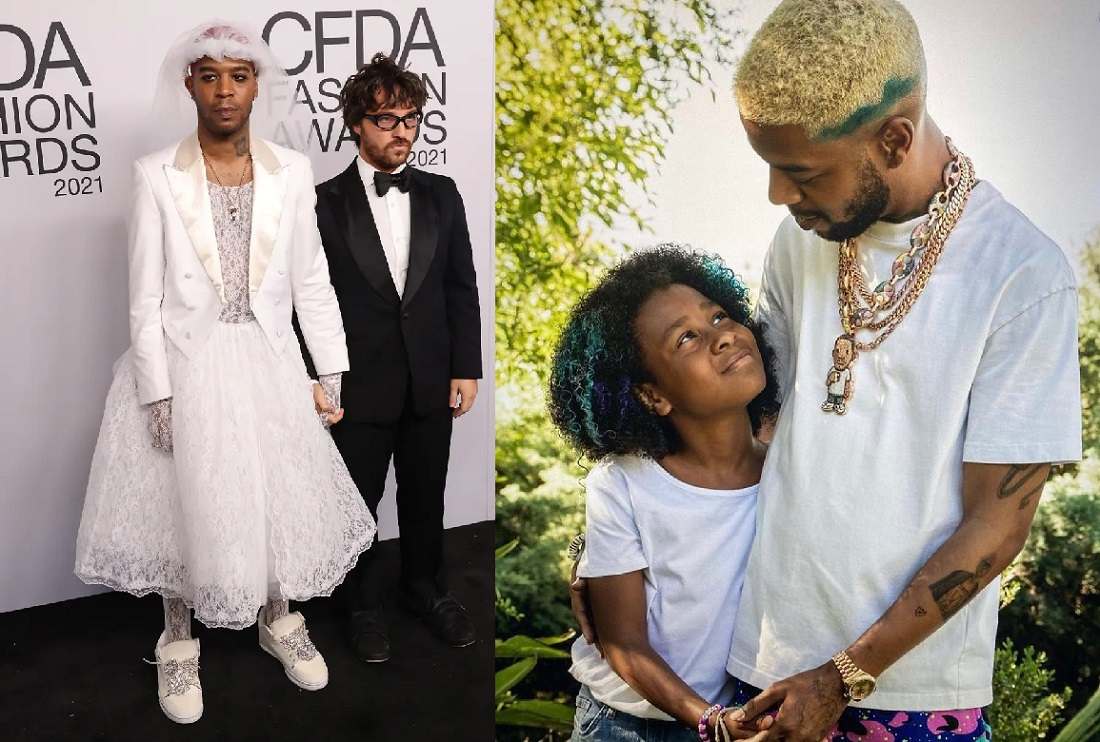 Who is Kid Cudi?
Kid Cudi is an American rapper, songwriter, music producer, and actor. His songs are often about his life struggles, childhood hardship, depression, struggle with alcohol addiction, and loneliness. He is known for his hit songs like "Talk About Me", "Day n Nite", "Pursuit of Happiness", etc.
As an actor, Kid Cudi has starred in movies like "Maniac", "Entourage", "Jexi" and "X".
Kid Cudi's childhood and parents
Kid Cudi's full name is Scott Ramon Seguro Mescudi. He was born on January 30, 1984, in Cleveland, Ohio. He is one of four children born to his parents: Mrs Elsie Harriet (mother) and Mr Lindberg Styles Mescudi (father). As of 2022, Kid Cudi is 38 years old. He was raised alongside his 3 siblings in Shaker Heights and Solon, both in Cuyahoga County, Ohio, United States. His siblings are named Domingo Mescudi, Dean Mescudi, and Maisha Mescudi respectively.
Kid Cudi's father, Lindberg Styles Mescudi, was a house painter, substitute teacher, and a World War II Air Force veteran. He is of African-American and Mexican descent. His mother, Elsie Harriet, is an African-American woman who works as a school choir teacher at Roxboro Middle School, Cleveland Heights, Ohio. Unfortunately, Kid Cudi's father died in 1995 when he was only 11 years old. According to reports, the death of his father had a great effect on him.
Cudi attended Shaker Heights High School for two years before he proceeded to Solon High School where he was expelled for threatening to punch the principal. He would, later on, earn his GED, and get enrolled to study Filmmaking at the University of Toledo, Ohio. But he dropped out after a year. His plan to join the Navy also did not work out due to his juvenile police record.
Kudi Cudi's struggles with addiction
Kid Cudi revealed during an interview in 2013 that he became addicted to the anti-depressant medications prescribed to help him deal with the emotional breakdown he suffered after a failed relationship. He also made it known that he gave up smoking marijuana both for the sake of his child and the frustration of being constantly associated with drugs since 2011. According to reports, Kid Cudi checked into rehab in 2016 after battling depression and suicidal thoughts.
Kid Cudi's marriage and wedding
As of the time of writing this article, Kid Cudi is not married and does not have a wife. Cudi has never been married, as of July 2022. Cudi is known for being private about his personal life and relationships. However, he has faced speculations of being gay in the media.
Despite his private life, it is known that Kid Cudi has a baby mama and he has been romantically linked with other ladies. The rapper has a baby mama identified as Jacqueline Munyasya and he has been romantically linked with the likes of Jamie Baratta, Stella Maeve, Amanda Laura Bynes, Marie Haenn, Michelle Christine Trachtenberg and Raquel Deriane.
Kid Cudi: Gay Rumours
Kid Cudi has faced speculations of being gay in the media on different occasions. His choice of outfits at social events has contributed to the rumours. In April 2021, Cudi wore an Off-White floral gown to the Saturday Night Live (SNL) show as a musical guest. He later revealed that the dress was a tribute to the late music legend and frontman of the Nirvana rock band, Kurt Cobain. Cobain once wore a similarly patterned dress to perform.
Cudi caused another uproar in September of the same year after he painted his nails and wore a long black skirt to the New York Fashion Week. He stirred more drama in November 2021 after appearing on the red carpet of the CFDA Awards with a lace wedding dress.
Interestingly, Kid Cudi has never openly addressed the speculations of being gay. He also has mostly been romantically involved with only female partners and has not been associated with any male lover.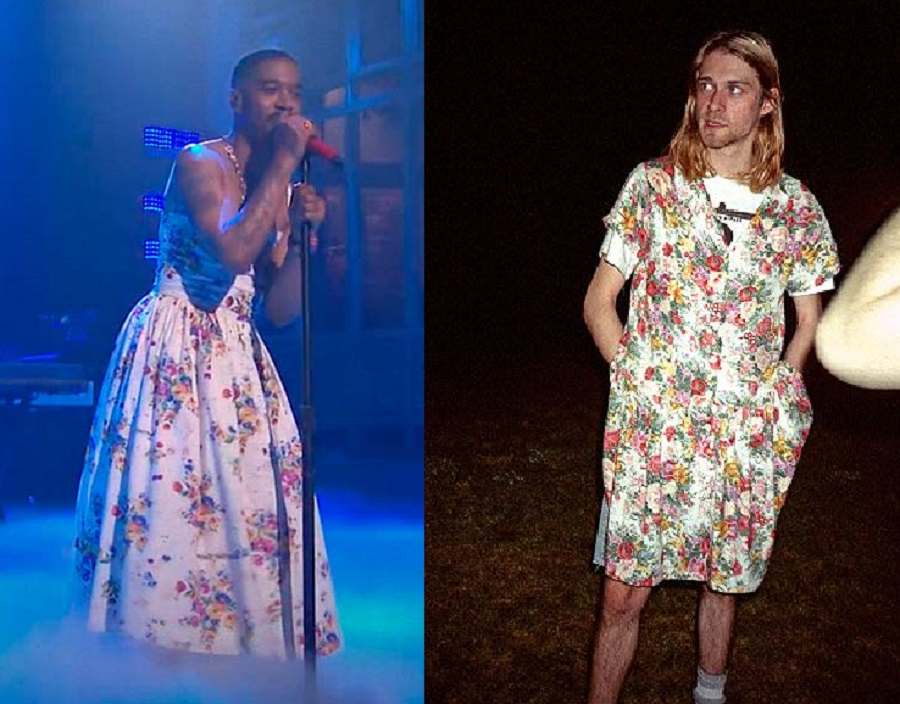 Kid Cudi's wife/baby mama
As of July 2022, Kid Cudi has no legal wife. However, the 38-year-old musician has a baby mama with whom he fathered one child.
List of Kid Cudi's girlfriends and affairs
Jacqueline Munyasya became Kid Cudi's baby mama in 2010.
Jamie Baratta and Kid Cudi reportedly dated from 2009 to 2012.
Amanda Laura Bynes was speculated to have dated Kid Cudi in 2010.
Stella Maeve was romantically linked to Kid Cudi in 2013.
Celebrity stylist, Mariel Haenn was said to have had a secret fling with Kid Cudi in 2013.
Michelle Christine Trachtenberg, an actress, was also speculated to be dating Kid Cudi in 2014.
Kid Cudi and actress Raquel Deriane were said to have started dating in 2020.
Kid Cudi's and his baby mama – Jacqueline Munyasya
Kid Cudi's baby mama is identified as Jacqueline Munyasya. Jacqueline became Cudi's baby mama in 2010 after birthing his only child (as at this time). Their relationship became publicly known for the first time following the birth of their child. Two years later, the two made headlines again following a stiff custody battle that started in 2012.
It was later reported that Cudi had to give up custody of the child after Jacqueline accused him of being an absentee father as well as having violent tendencies due to his long history of drug and alcohol abuse. However, the rapper made it clear that he didn't give up custody of the child as he only reached an agreement with the child's mother since the court ruled that they were both fit for her custody.
Kid Cudi made it known that the court acknowledged that he tried to establish a relationship with the child and voluntarily provided financial support and other monthly payment for her until the time a child support order was entered as part of the court ruling.
Though the details of the official custody agreement remain undisclosed, the star rapper was said to have purchased a property in Chicago to be close to his daughter since that is where her mother resides. It is also said that Cudi and Jacqueline have maintained a cordial relationship for the sake of their child despite their past differences.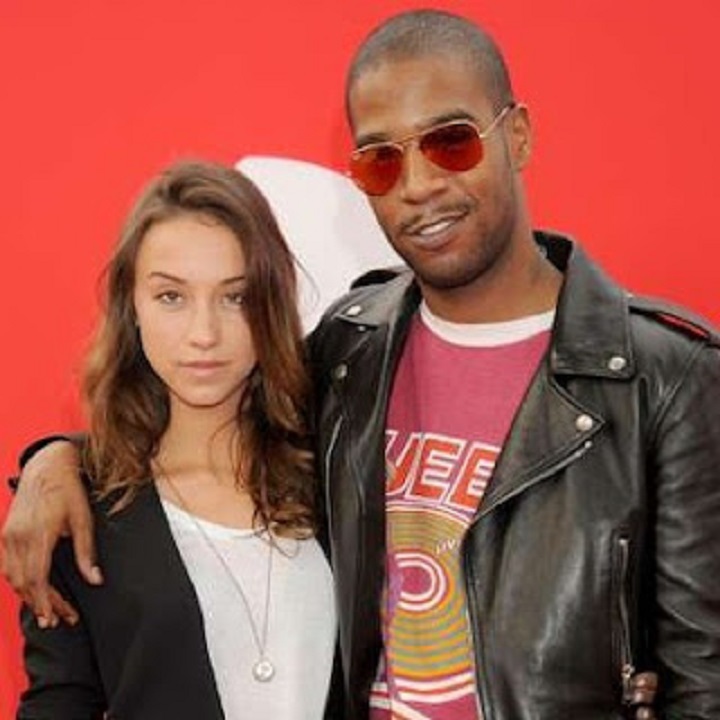 About Kid Cudi's relationship with Jamie Baratta
According to reports, Cudi started dating entertainment lawyer, Jamie Baratta in 2009. They were in an on-and-off relationship up until December 2012 before they finally went their separate ways. The rapper even dedicated a song to her before their breakup. The song is titled "Teleport to Me Jamie" and he recorded it as a member of the alternative rock duo WZRD, according to his Wikipedia page.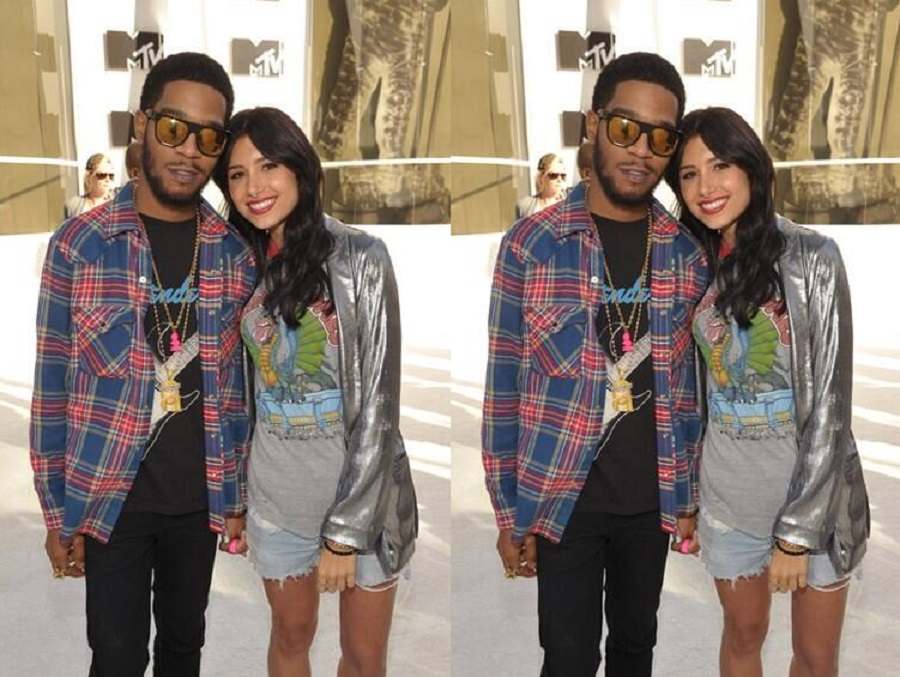 About Kid Cudi's relationship with Amanda Laura Bynes
Cudi was said to have started dating actress and comedian Amanda Laura Bynes in 2010 before they eventually split up that same year. According to reports, Amanda Bynes called Kid Cudi ugly after their breakup and even claimed that he had herpes via a series of tweets in 2013. She later apologized for the tweets, stating that her account was hacked and the derogatory statements were made by the hackers.
About Kid Cudi's relationship with Raquel Deriane
Rumours about Kid Cudi dating actress and costume designer Raquel Deriane hit the media in 2020 after he wrote and titled a song after her birth date "September 16". He also shared a picture of himself sitting on her lap with a smile to celebrate her birthday. Details of their relationship (if there ever was one) have remained vague in the media.
Kid Cudi's children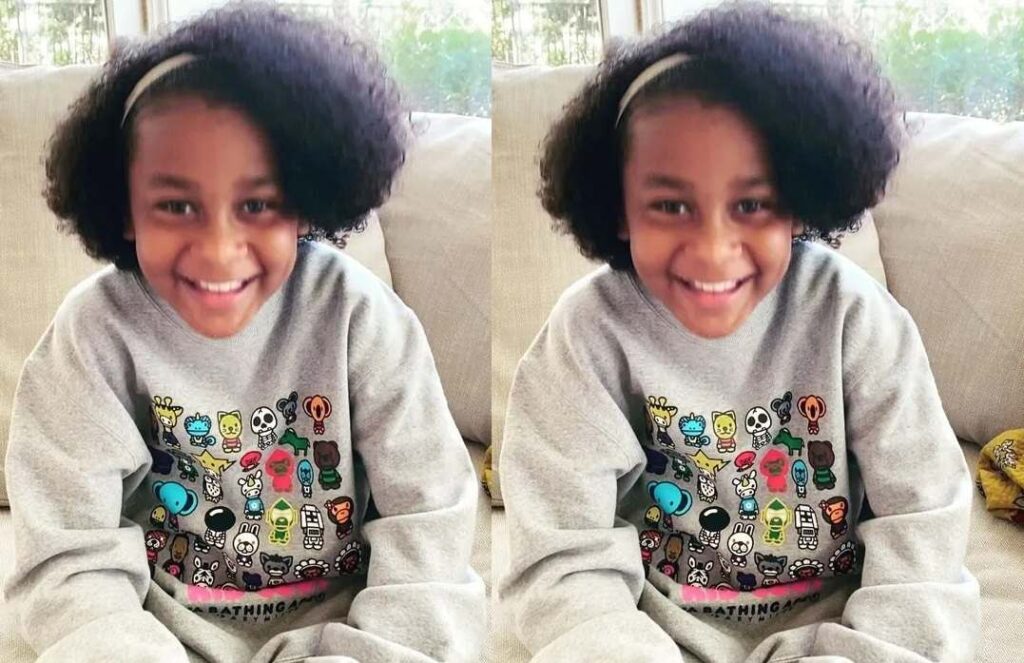 As of July 2022, Kid Cudi is the proud father of one female child named Vada Wamwene Mescudi. Cudi's daughter was born on March 26, 2010, and she is 12 years old as of 2022. She is birthed by the rapper's ex-lover, Jacqueline Munyasya.
Kid Cudi has a tattoo of his daughter, Vada Wamwene Mescudi, on his neck as a symbol of his love for her. According to him, the girl has every part of him in her as she has also shown interest in music.