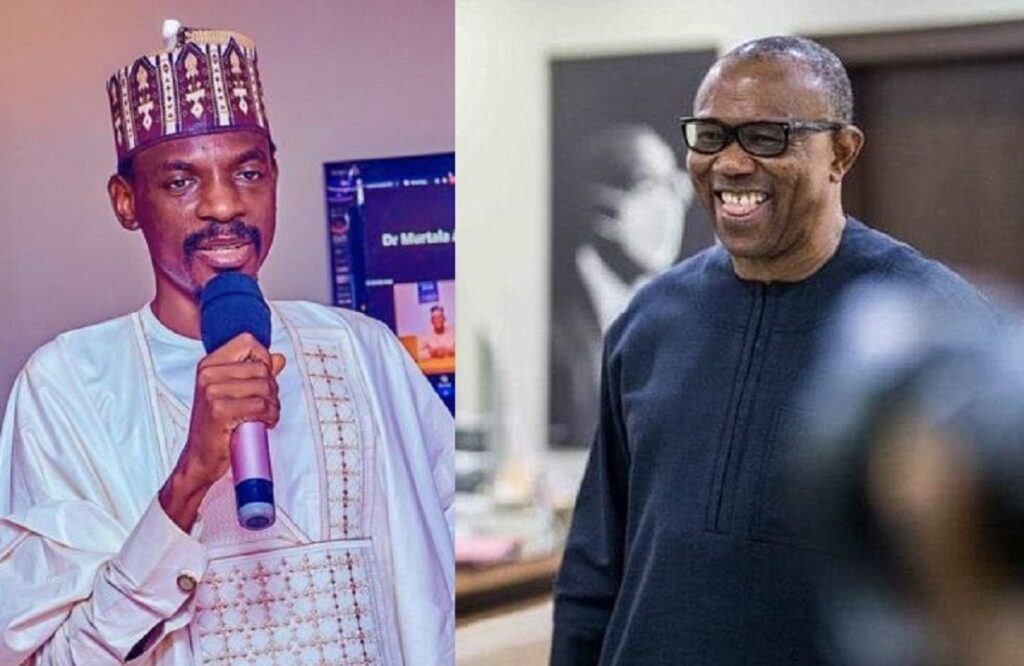 Bashir Ahmad, a former aide to President Muhammadu Buhari on New Media, has stirred some drama on social media after he made a tweet confessing that Peter Obi is a movement to beat and adding that the Labour Party candidate is on everybody's lips in Kano and Katsina and that he would likely be getting 75% – 80% votes in the two states.
The controversial tweet reads:
Let me confess, the name Peter Obi alone is a movement to beat, I was in Kano over the weekend and to my surprise everywhere is PO, nobody is talking about other candidates anymore and a friend told me that it's a similar story in Katsina. LP is getting 75% – 80% in those States.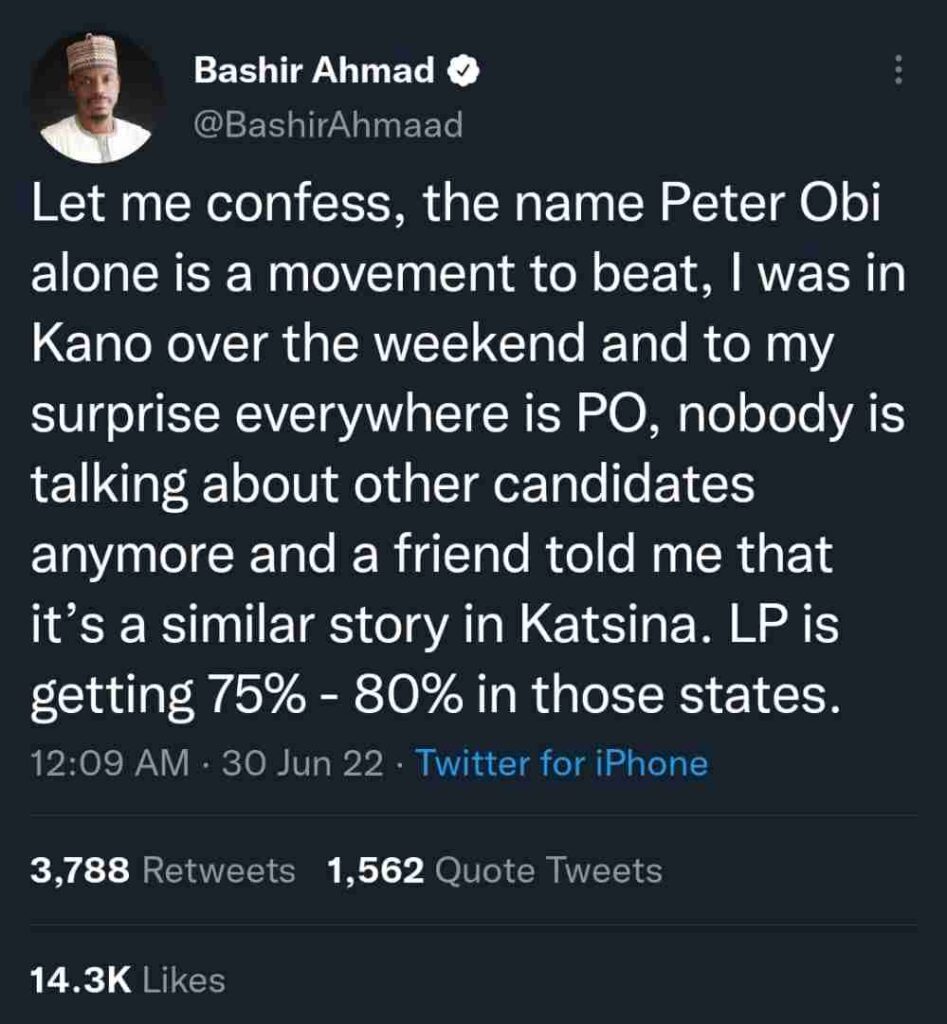 While many have argued that Bashir Ahmad might be tweeting out of sarcasm, other social media users also described the tweet as a classic case of "fear causing confusion in the enemy's camp".
Some tweeps also cited the tweet as free publicity for Labour Party's presidential candidate, Peter Obi, who has found massive support among young Nigerians.