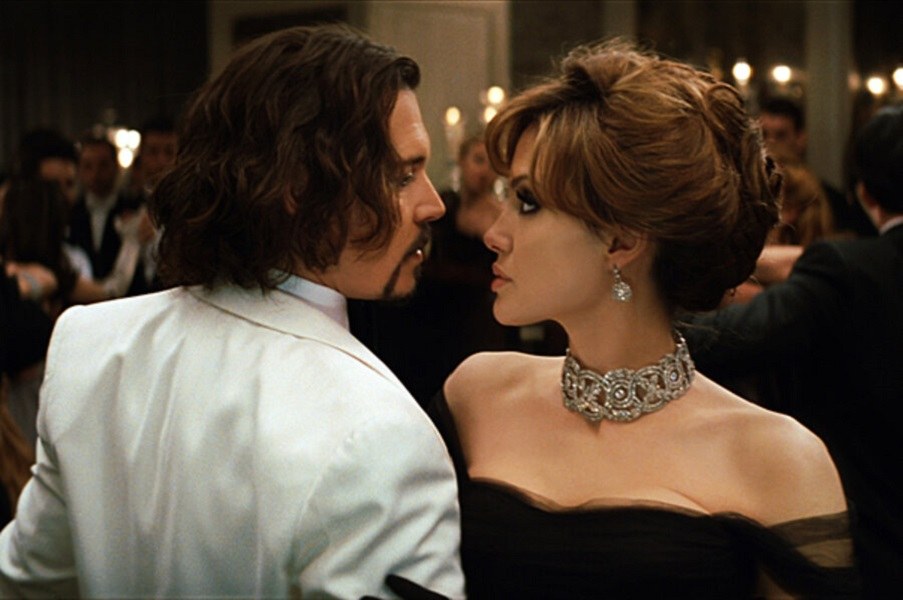 Johnny Depp's name has repeatedly come up in multiple internet reports about Hollywood actors known not to take their personal hygiene seriously.
There were even reports that the 59-year-old actor goes on days without bathing.
According to reports, actress Angelina Jolie refused to kiss Johnny Depp due to his "smelly breath" during the filming of the 2010 romantic thriller film "The Tourist". According to Screen Rant, Depp's breath was so bad that Jolie allegedly asked him to use mouthwash (Listerine) and offered him some mints before the scene could proceed.
The story has recently resurfaced on social media this month. One Twitter page wrote:
According to an insider, Angelina Jolie refused to kiss Johnny Depp in "The Tourist" at first, because of his bad breath and poor personal hygiene. The actress begged him to use mouthwash.
Interestingly, Jolie has never spoken up about the incident and Depp himself has never addressed the news nor other rumours of him lacking proper personal hygiene.
Easily one of the most adored Hollywood actors of his age and standing, reports of Depp not being clean haven't done anything to affect the love he receives.
In fact, many fans of the star have defended him on social media over the "Jolie refusing to kiss him" story with some pointing out that Depp smokes and so is expected not to have the freshest of breaths.
One social media user explained:
You can tell he has bad hygiene habits since the 90's. Also chain smokers tend to have an easier time restoring their enamel to the point that bacteria can grow so bad their teeth can start to riot. Found this out working in a dental office back in 2007.