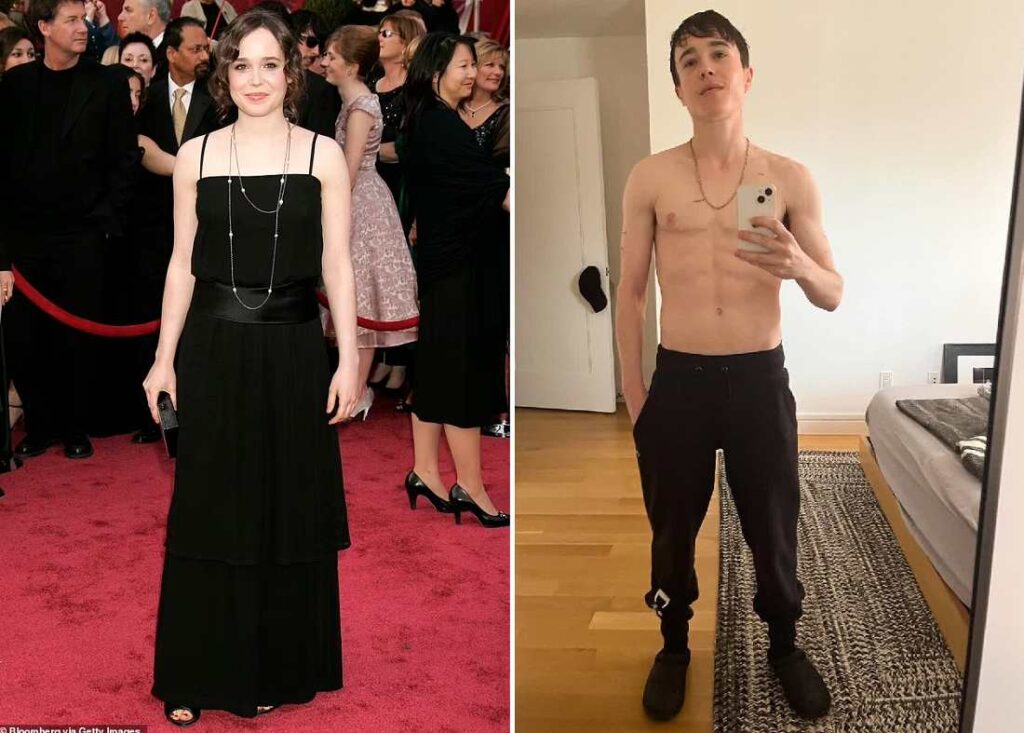 Who is Elliot Page?
Elliot Page is a transgender Canadian actor, movie producer and LGBTQ activist. He is known for his performances in movies like "X-Men: The Last Stand", "Park Boys", "Regenesis" and "Hard Candy".
Elliot Page's childhood and education
Elliot Page was born Ellen Page as a biological female to his parents – Dennis Page (father) and Martha Philpotts (mother). He changed his name to Elliot Page following his transition from female to male.
Elliot Page was born on February 21, 1987. He is 35 years old as of 2022. His parents divorced when he was a child so he grew up switching between his parents' houses.
He attended Halifax Grammar School before proceeding to Queen Elizabeth High School. Page studied Meditation and Yoga at the Shambhala Buddhist School. He also spent two years in Toronto studying in the Interact Program at Vaughan Road Academy alongside his colleague, Mark Rendall. He also studied Permaculture at an eco-village outside Eugene, Oregon. In a bid to improve his acting skills, he attended Neptune Theater School.
Elliot Page's gender
Elliot Page was born biologically female. He came out as a transgender man in December 2020 via his social media page. Six years earlier, Page had come out as gay on February 14, 2014, while giving a speech at the "Time to Thrive" conference in Las Vegas. The conference was a human rights campaign centred around issues of the LGBTQ+ community.
Following his transition from female to male, Page changed his birth name "Ellen" to the masculine form – "Elliot". He also adopted the pronouns "He/Him". According to Page, he had always wanted to be a boy right from when was 9 years old and recalled not finding interest in feminine activities.
He stated that his surgery was not only life-changing but life-saving. He made it known that he was motivated to speak openly about his transition during the COVID-19 pandemic and his experience of the anti-transgender rhetorics in politics and the news cycle.
Despite the criticism he faced after coming out, Elliot Page has received a lot of support from numerous celebrities including the likes of Ellen DeGeneres, Miley Cyrus, James Gunn, Kumail Nanjiani, and the Prime Minister of Canada, Justin Trudeau.
Elliot Page is also a vegan and an atheist. He made PETA's list of the "sexiest vegetarians" in 2014 alongside American actor Jared Leto.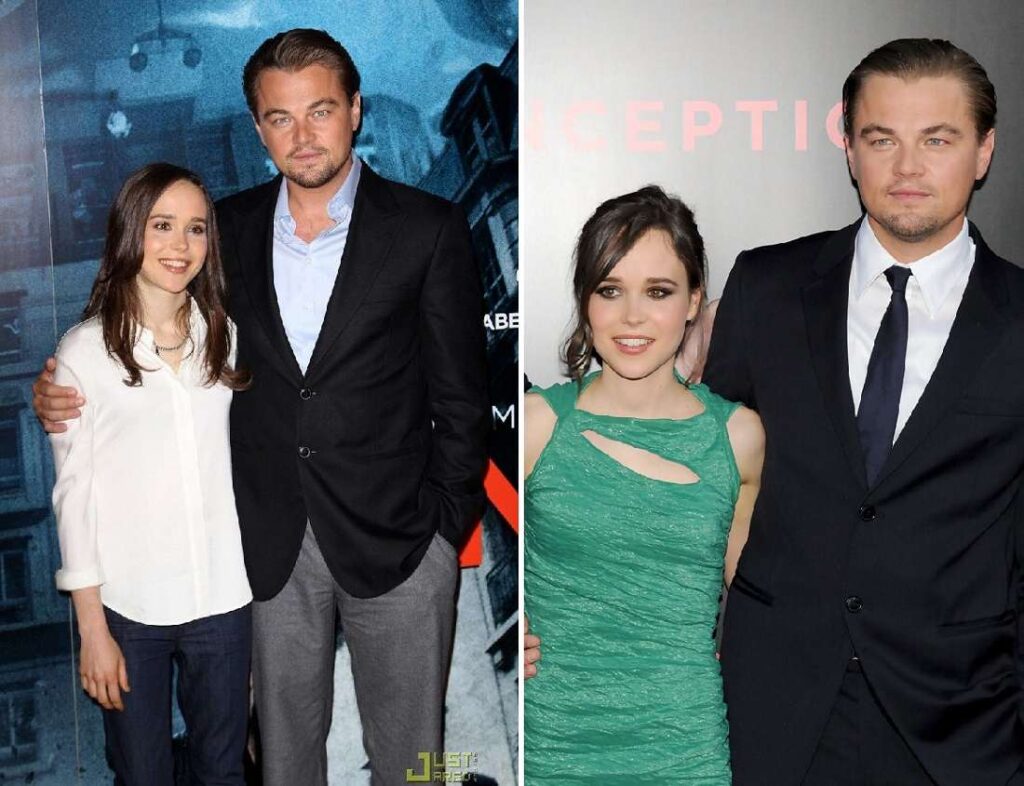 About Elliot Page's parents
Elliot Page's parents are Dennis Page (father) and Martha Philpotts (mother). There is very little available information about Elliot Page's parents at this time, other than their occupation. His father is reportedly a graphics designer, while his mother works as a teacher. It is also known that they divorced when Elliot was a child.
About Elliot Page's siblings
At the time of publishing this article, information about Elliot Page's siblings (if he has any) is scarce. It is speculated in some reports that the transgender actor is the only child of his parents.
How Elliot Page started his career
Elliot Page started his acting career as a young child of 10 when he starred as "Maggie Maclean" in the 1997 CBC television movie "Pit Pony". The role earned him the Canadian Prestigious Gemini Award nomination. However, his journey to stardom started after he starred in the 2005 movie "Hard Candy". Page was fully launched into the limelight after he appeared as the lead character in the 2007 comedy movie "Juno". He did both voice and motion acting for the 2013 video game "Beyond: Two Souls".
Wiki profile of Elliot Page
| | |
| --- | --- |
| Full name | Elliot Page |
| Nationality | Canadian |
| Age | 35 years |
| Date of birth | February 21 1987 |
| Gender | Male (trans) |
| Marital Status | Divorced |
| Ex-wife | Emma Portner |
| Height | 5"1 inches |
| Career | Actor, Movie Producer |
| Net worth | $12 million |
| Instagram | @elliotpage |
Elliot Page's marriage and relationships
At the time of publishing this article, Elliot Page is divorced and without a wife. Page was previously married to Emma Portner, a Canadian dancer. The ex-couple were married for over 2 years before they separated in 2020. Their marriage was finally dissolved in early 2021.
According to information gathered by DNB Stories Africa, Elliot Page met his ex-wife Emma Portner on Instagram in 2017. They dated for about six months and tied the knot in a private wedding ceremony in 2018.
The actor later announced his wedding to the dancer via his social media page, revealing that his wedding night was magical. The ex-lovers initially showered each other with love and affection before things started to fall apart between them. Though the exact reason for their divorce is not known, it appears their split was handled amicably.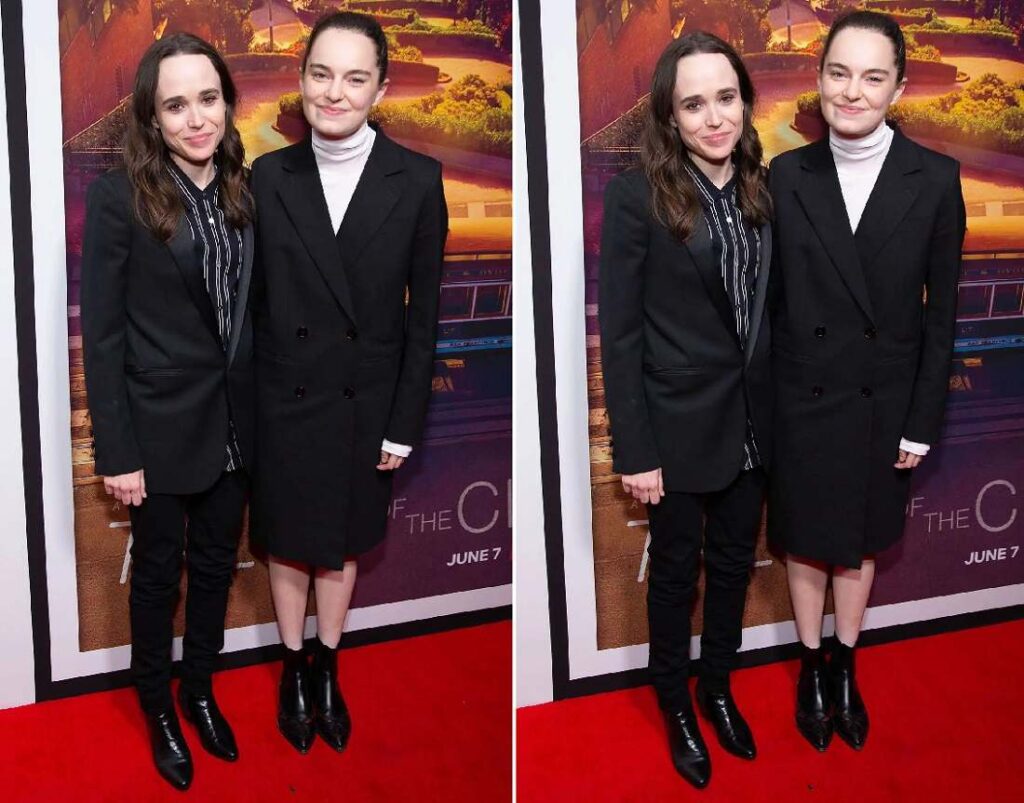 Elliot Page's other relationships
Before his marriage to Emma Portner, Elliot Page was romantically linked with several other women and men, including the likes of Ben Foster, Sam Riley, Emile Hirsch, Alexander Skarsgard, Clea Duvall, Shailene Woodley, Drew Barrymore, Samantha Thomas and Mark Rendall.
Elliot Page was married to Emma Portner from 2018 to 2021.
Elliot Page allegedly dated actor Ben Foster in 2006.
Elliot Page was romantically linked to British actor and singer Sam Riley in 2008.
Elliot Page was speculated to have dated Canadian actor Mark Rendall in 2009.
Elliot Page was said to have dated Emile Hirsch in 2010.
Elliot Page was rumoured to have had an affair with actress and filmmaker Clea Duvall in 2011.
Elliot Page was allegedly involved with Shailene Woodley in 2014.
Elliot Page dated Samantha Thomas from 2015 to 2017.
Elliot Page allegedly dated American actress and producer Drew Barrymore. The time of their affair is currently unknown.
Elliot Page also reportedly dated Swedish actor Alexander Skarsgård, though the time of their relationship is not known.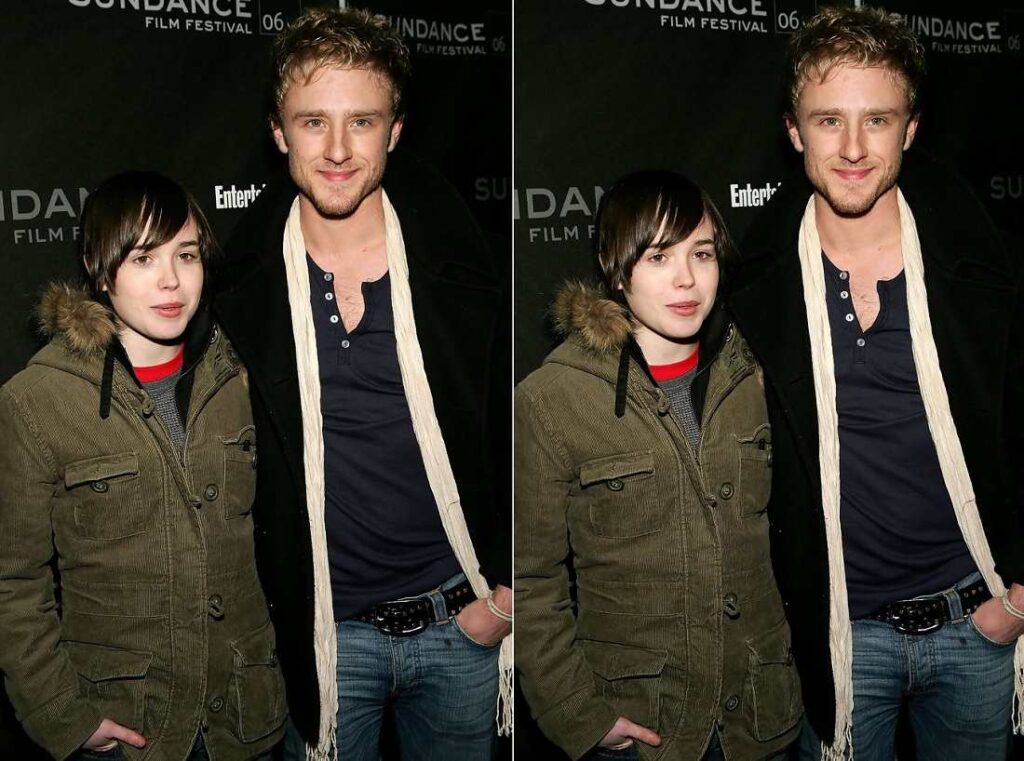 Elliot Page's marriage and divorce with Emma Portner
Elliot Page was married to Canadian dancer and choreographer, Emma Portner for three years before they divorced in 2021. The ex-lovers got married in 2018 after dating for 6 months. They met each other on Instagram. According to reports, Portner caught Page's attention after she posted her dance video to a song by American electronic pop duo Sylvan Esso.
According to Portner, she had seen one of Page's films when she was 12 and knew their paths would cross someday though she was not sure when or how. Page and Portner made their first public appearance as a couple at the LA Premiere of Page's film "Flatliners" in September 2017.
Elliot was featured in Emma Portner's dance video twice before their divorce. The first time was in June 2017 with Page singing an acoustic cover of Britney Spears' "Lucky" while the other time was in August of the same year with both parties dancing to Sylvan Esso's song "Slack Jaw". Portner titled the dance "a movement film".
Despite being divorced, the ex-lovers still maintain a cordial relationship. Portner was one of those that supported Page after he came out as transgender in December 2020.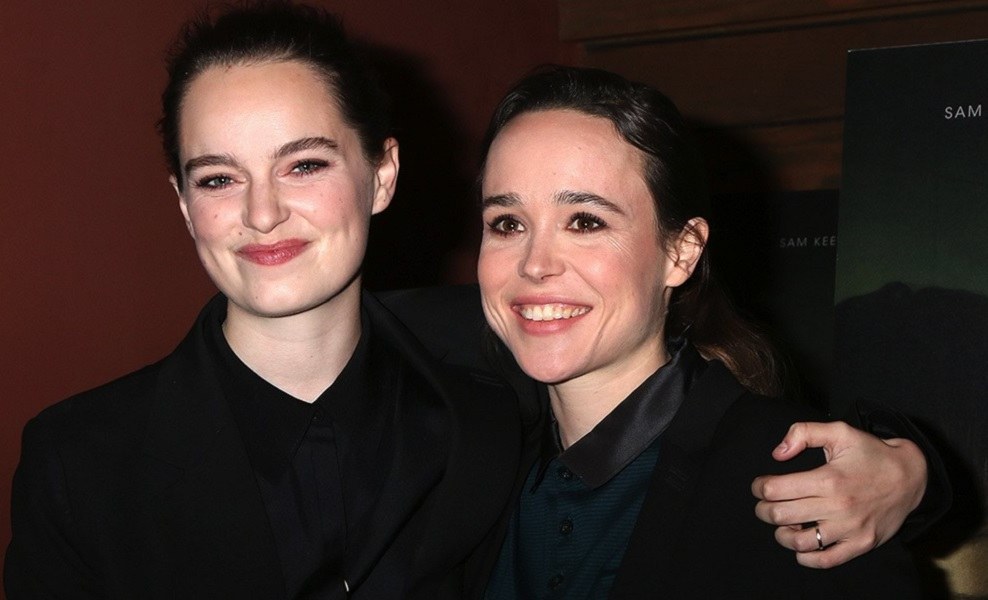 About Elliot Page's ex-wife – Emma Portner
Emma Portner is Elliot Page's ex-wife. She is a dancer and choreographer. She was born on November 26, 1994, in Ottawa, Ontario, Canada. She is 27 years old as of October 2022. She started dancing at the tender age of 3 at a competitive studio in Ottawa before spending her summer with the National Ballet of Canada.
She attended Canterbury High School's specialized arts program in her dance stream. She relocated to New York at the age of 17 to train at Ailey School but dropped out after 5 months to begin her professional career. She launched her career as a dance assistant while studying at Leeming Artworks. She later opened her personal dance company called "Flock'd" (now called "Emma Portner and Artists").
Emma Portner choreographed Justin Bieber's music video for his 2015 song "Life is Worth Living". She also choreographed Jim Steinman's "Bat Out of Hell: The Musical". In 2019, she was nominated for "Best Female Dancer of the Year" at the Arena Dance Competitions. She is also listed as a contemporary jazz teacher for New York's Broadway Dance Center. As a budding actress, Emma Portner reportedly played the role of "Gozer The Gozerian" in the 2021 movie "Ghostbusters: Afterlife".
Emma Portner reportedly identified as a lesbian after her marriage to Page but she did not confirm or debunk the news. She accused Justin Bieber of short-paying her for the work she did for him during the 2019 rift between Justin's manager, Scooter Braun and Taylor Swift.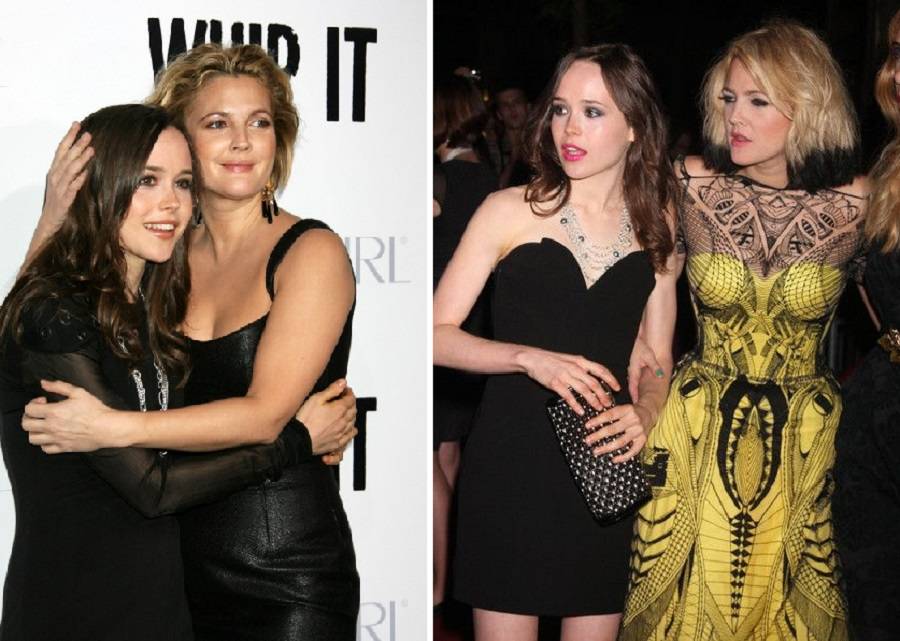 Elliot Page's children
As of the time of writing this article, Elliot Page is not yet a parent and does not have children.
Elliot Page's net worth
As of 2022, Elliot Page has an estimated net worth of $12 million. His major source of income is his career as an actor, filmmaker and LGBTQ activist.