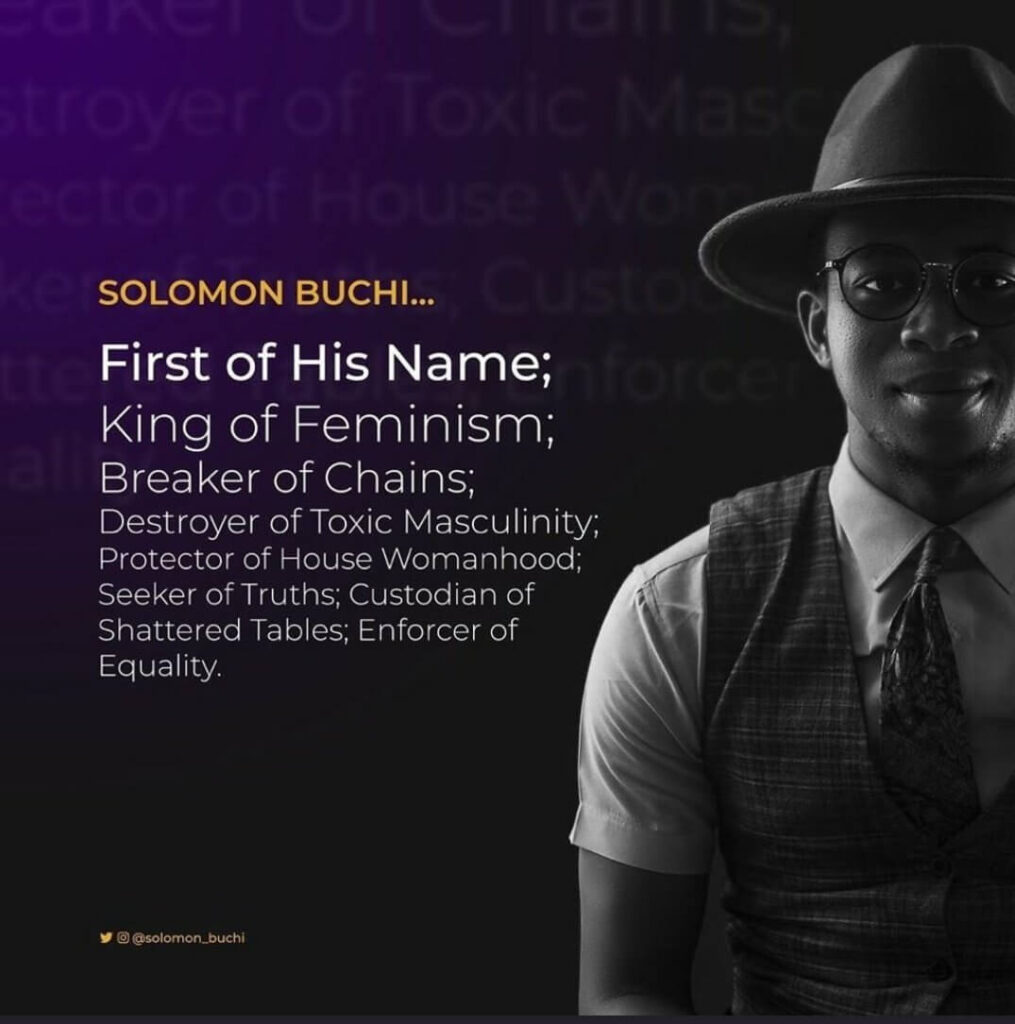 Nigeria's self-proclaimed "King of Feminism" Solomon Buchi has abandoned the movement, citing a number of reasons.
In a series of tweets, Solomon Buchi announced that he no longer identifies with what he called the "secular feminist institution", adding that his journey as a "passionate feminist" was convoluted because of "what feminism has evolved into."
Solomon said his Christian faith does not authenticate "extremely leftist ideologies" like sexual liberation, the LGBTQ and prostitution.
Buchi wrote on Twitter:
"From today, I cease to identify with the secular feminist institution. As a Christian, my journey as a passionate feminist was a tad labyrinthine because for what feminism has evolved into; some of the beliefs do not corroborate the Gospel of Christ that saved me."
Buchi added that he is ready for the hate his denouncing of feminism would bring his way.
"It's okay to hate me for this. I wasn't loved by everyone when I wore the feminist badge aggressively either. Again, I am pro-parity, but I cease to identify with the secular feminist movement from today. This conviction doesn't need to make sense to you. I needed to do this."
Before this new development, Solomon Buchi was one of the most vocal champions of the feminist movement on Twitter. He was at the centre of a heated controversy two months ago after he declared himself "King of Feminism" but was surprisingly mauled by female feminists.