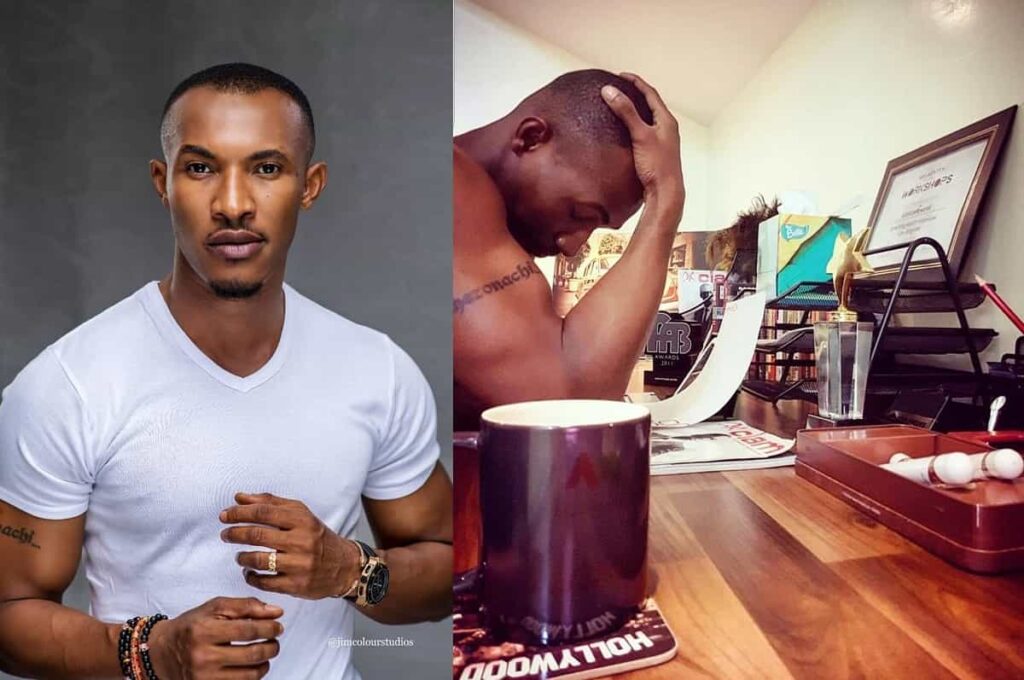 Nollywood actor Gideon Okeke said in a recent online video that he has started considering quitting acting to try other things.
The talented actor had taken to his Instagram page to rant about how poorly actors are treated in Nigeria. Gideon Okeke said musicians are respected more than actors in Nigeria.
Gideon Okeke who is 37 years old said he is beginning to feel "frustrated" with the way Nigerian actors do not receive royalties for their work, and are not entitled to pension or gratuity like those in other professions.
Mr Okeke said the role actors play in the society is comparable to that of essential workers like doctors and nurses.
Gideo Okeke wrote on Instagram:
"I've really begun to feel frustrated in this CRAFT that I love so much. Remember that during the times of COVID lockdown, ONLY folks working in "essential services" were allowed to come out. Doctors, Nurses, Farmers etc etc.
"Let me remind you that while you were holed-up in your home for upwards of 4 months, watching Television, The ACTOR participated actively, in keeping your sanity in check. That's An Essential Service if you ask Me.
"But for All that the ACTOR does (for society) all that accrues to him at the end of the day, is the upfront payment which he accepted. Which most of the time, comes at a Piecemeal drop, covering for a duration of A Lifetime….For Life!"