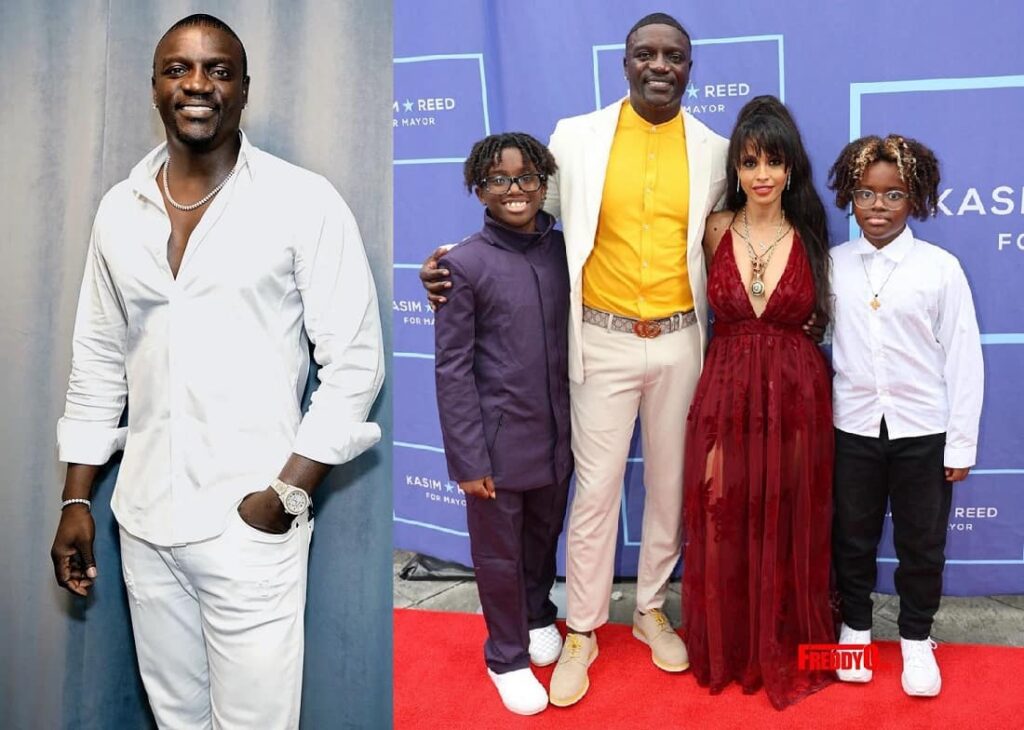 Who is Akon?
Akon is a Senegalese-American singer, songwriter, record producer and businessman. He is popularly known for his hit songs "Locked Up" (2004) and "Lonely" (2005).
Akon's full name is Aliaume Damala Badara Akon Thiam. He was born on April 16, 1973, in St. Louis Missouri, Senegal, to a Muslim family. His father is Mor Thiam, a percussionist, while his mother, Kine Gueye Thiam is a dancer. Akon is 49 years old, as of April 2022.
Akon has a lookalike younger brother named Abou Thiam.
Akon's marriage and wedding
According to information gathered by DNB Stories Africa, Akon is legally married to a hairstylist and salon owner named Tomeka Thiam but there are rumours that the singer is a polygamist and he is married to about 3 to 4 women with several other concubines otherwise called side chicks.
Akon once revealed on Angie Martinez's radio show in 2006 that he is a polygamist and he can afford to have as many wives as he wants. According to the singer, men are natural breeders, and adopting the polygamy culture would reduce the rate of domestic violence in America.
Akon reportedly told Blender Magazine in 2017 that he has 6 children from 3 different women. The singer has since cut back on sharing personal information about his family in the media.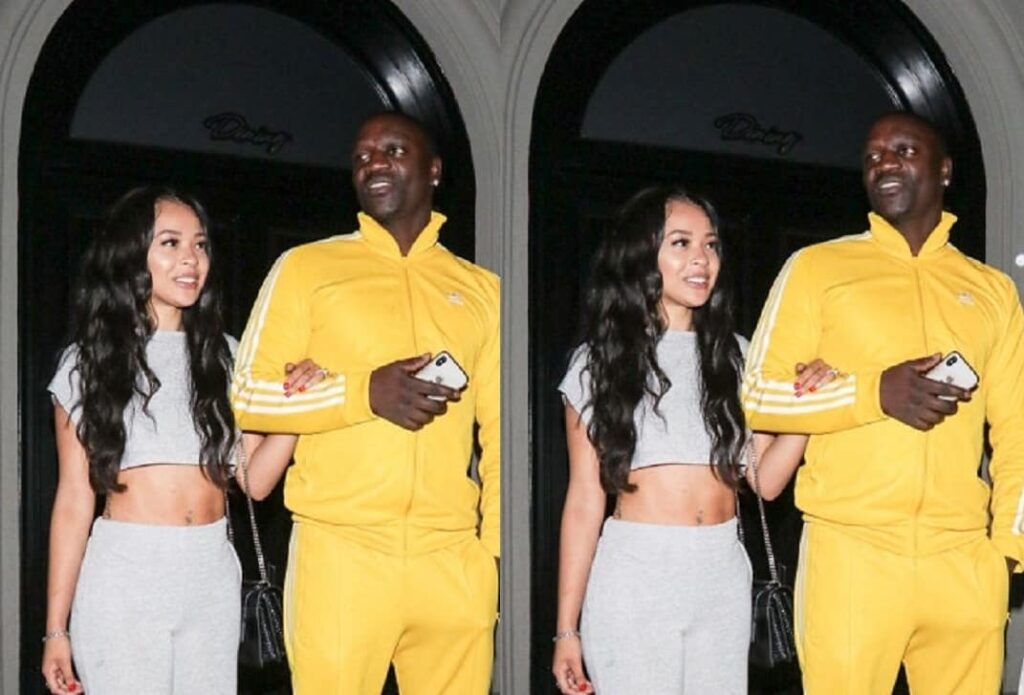 About Akon's wives
As of the time of publishing this report, the exact number of Akon's wives is not known. The singer is reported to be a polygamist and has married at least four wives.
Tomeka Thiam is Akon's most well-known wife.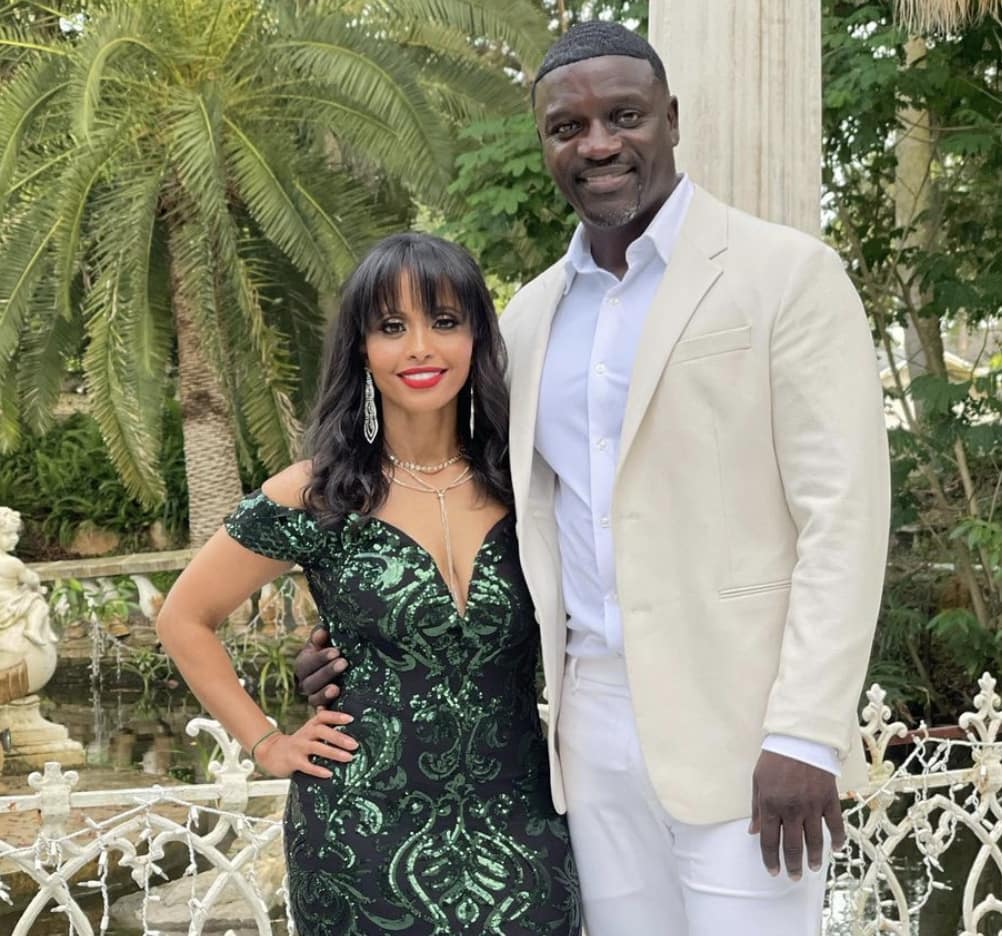 List of Akon's wives
Tomeka Thiam
Tricia Ana
Rachel Ritfield
and another unidentified lady.
There is little information about Akon's true relationship with each of these women as the singer tries as much as possible to keep them away from the spotlight. It is not fully known if he is legally married to all of these women since he has not openly shared information about the true state of his relationship with each of them.
Akon's marriage with Tomeka Thiam
Akon is legally married to Tomeka Thiam and she is, at the time of publishing this post, his most publicly recognized wife. According to information gathered by DNB Stories Africa, Akon and Tomeka Thiam have known each other for over two decades and dated for several years before eventually getting married.
Akon's marriage to Tomeka is also not known to have suffered any major controversy despite his involvement with other women. The singer speaks well of Tomeka who seems to be unbothered by his polygamist lifestyle.
Their union is speculated to be blessed with two children (a boy and a girl), while some other reports have their number of children as four (2 boys and 2 girls). Tomeka Thiam is said to be an outspoken beauty salon owner and an African hairstylist.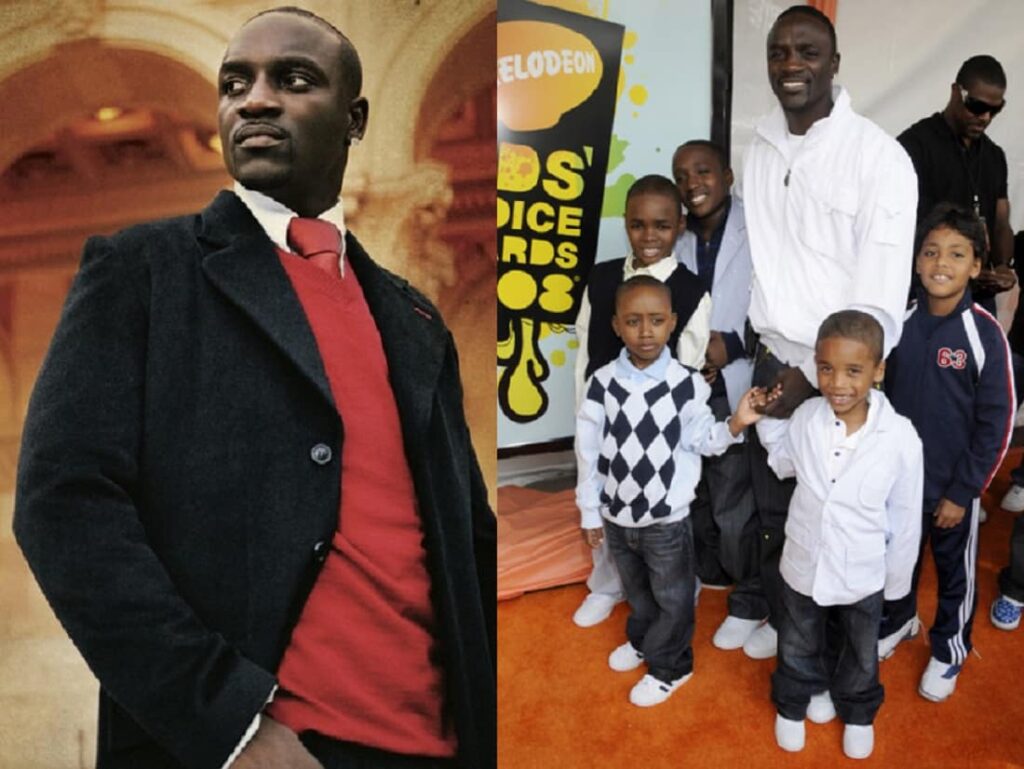 Akon's children
Akon is the proud father of at least six children who he said were birthed by 3 different women, according to reports.
Tomeka Thiam is said to have birthed two children (a boy and a girl) named Alioune Thiam and Alianna Thiam for Akon, while other reports have it that the hairstylist has another two children (a boy and a girl) for the singer named Jhavor Thiam and Journey Thiam, increasing the children's number to four.
Akon's other wife, Rozina Negusei, also reportedly has two sons for him. The names, mothers, and other personal information about Akon's other children are not known at this time. It is speculated that Akon's daughter, Alianna Thiam was born in May 2007 and she is currently 14 years old (as of April 2022) and has graduated from elementary school.
List of Akon's children
Alioune Thiam
Alianna Thiam
Jhavor Thiam
Journey Thiam and two others
Akon and Rachel Ritfield relationship
Rachel Ritfield is speculated to be one of Akon's wives, though things fell apart between them in 2007, according to reports. Rachel Ritfield is said to be a model and the face of a street label called "Akademiks".
According to reports, she decided to quit her relationship with Akon after the singer had his 5th child with one of his wives. According to her, she was supportive of his other relationships until she realized that she is never going to be the only woman in the singer's life as she would always have to fight for his attention.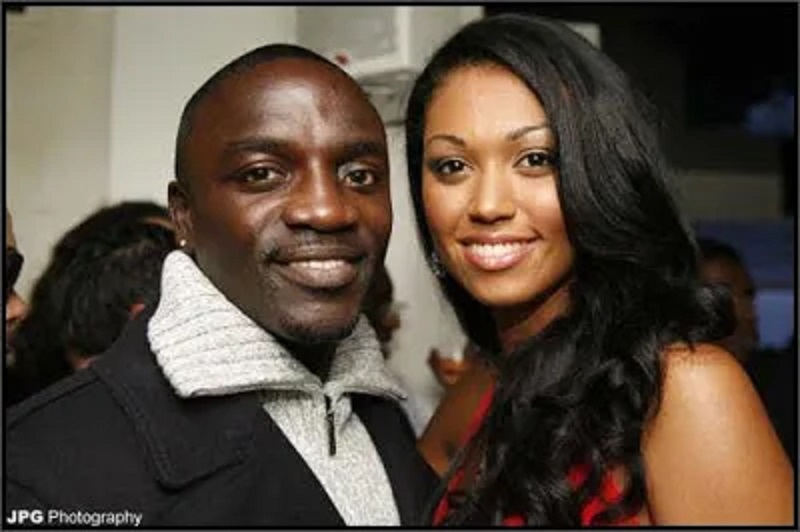 Part of her words reads:
"The birth of his latest child made everything become real and made me realize that I would always have to share the man I love while accepting his other relationships.

At first I was very supportive, but I began to question that if I was considering him and he was considering his family, who was considering me? The answer was 'nobody,' so I decided I could no longer be a part of Akon's world"
Rachel Ritfield made it known that although Akon was honest about his multiple wives and they had no quarrel about it, she wanted him to be monogamous. However, it is not known if their supposed marriage or relationship was blessed with any children.
Akon and Tricia Ana relationship
Akon was also speculated to be married to Tricia Ana after they both starred in a recent season of the series, "Love and Hip Hop: Hollywood".
Reports had it that Akon's relationship with Tricia Ana crashed after news emerged that she was seeing someone else during the production of the show. Reports also had it that some of Akon's friends and fans considered Tricia to be poorly mannered as she has an expressionless face.
Tricia Ana is a former urban model and an A&R representative at Akon's record label – Konvict Muzik.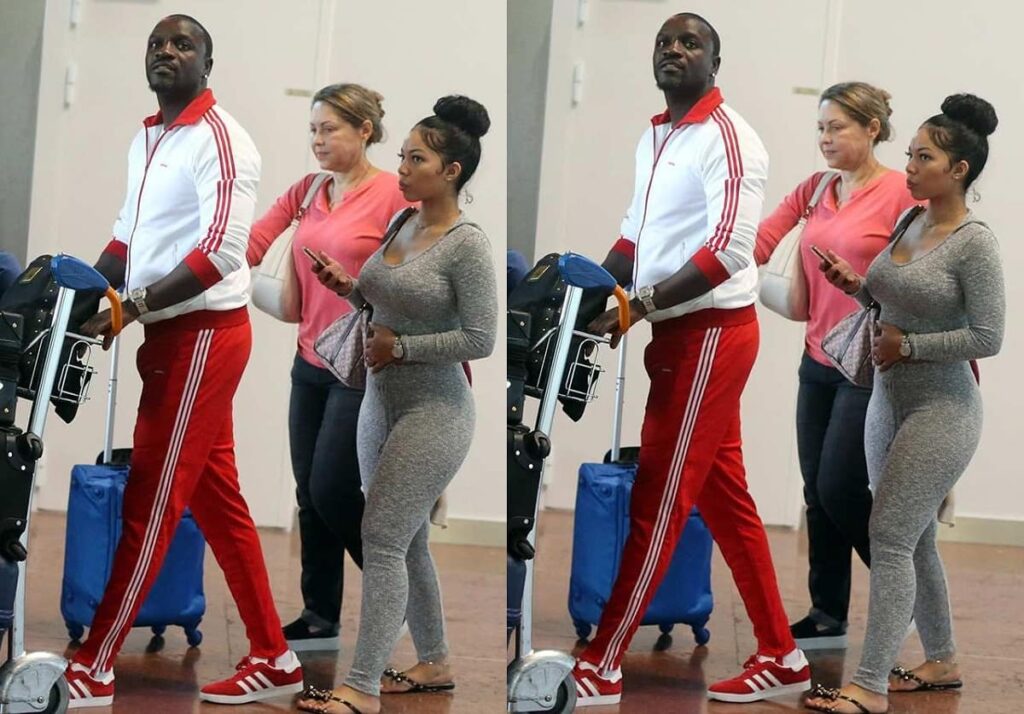 Akon's speculated fifth wife
Akon is speculated to have added another lady to the list of his wives after he was spotted in public with an unidentified woman wearing a wedding ring on several occasions.
Akon was even seen pushing a trolley at Paris Charles de Gaulle (CDG) Airport in France, while the unidentified lady walked behind him with a wedding ring on her finger.