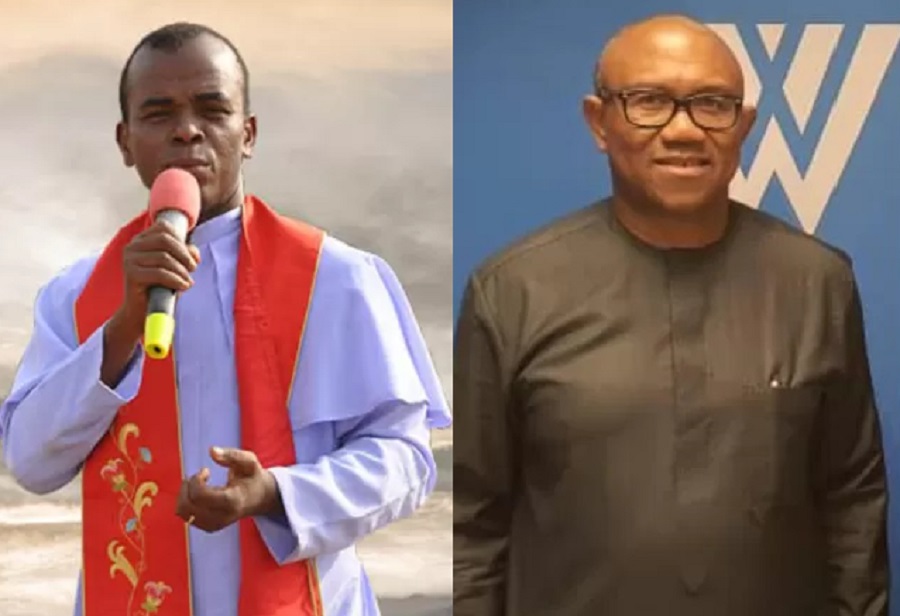 Father Ejike Mbaka – the leader of Adoration Ministries, Enugu – has stated that Labour Party candidate Mr Peter Obi will not be Nigeria's president due to his "gum hands" (stinginess).
Mbaka made the statement during a prayer service at his church on Wednesday, June 15, 2022. According to him, whoever does not donate to the church should not be president. The Catholic priest added that Peter Obi will only become Nigeria's president if he comes to kneel at the Adoration altar.
Mbaka also claimed that he helped Peter Obi become the governor of Anambra State, "but he did not come to appreciate God".
His words (translated to English):
"It is better to have a president who is a gifted old man than a young man with 'gum' hands. Peter Obi has a mouthful, he has nowhere to go unless he kneels on the Adoration altar. Who doesn't spend his money eating is who you want to support? Do you want people to starve? If he becomes president, he will close our ministry. If Igbo people are looking for a representative in Nigeria, Peter Obi is not that kind of person. Whoever refuses to donate to the church should not be the president"
Mbaka also criticized Peter Obi for leaving APGA to join PDP and then defecting again to Labour Party.