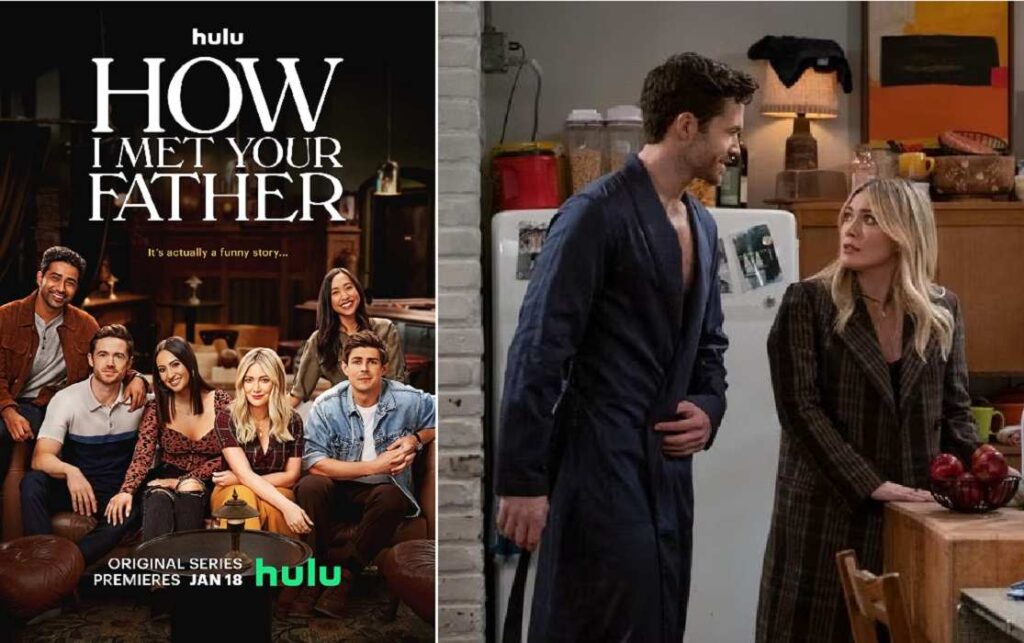 "How I Met Your Father" is a new American sitcom that premiered on Hulu on January 18, 2022. The series revolves around a young lady (Sophie) and her group of friends going through life, love and relationships in the age of dating apps and new dating standards.
The series started with the main character (Sophie) telling her son in the year 2050 how she met his father before driving the audience to the year 2021 where the events of the story started unfolding. The series is created by Isaac Aptaker and Elizabeth Berger. It is taken to be a spin-off of the series "How I Met Your Mother" by Carter Boys and Craig Thomas.
Cast of "How I Met Your Father"
The main cast of "How I Met Your Father" are:
1. Hilary Duff as Sophie
Sophie is a hopeless romantic and photographer who is in search of true love. Despite her strong belief in true love, she doesn't know who her biological father is due to her mother's multiple sex partners.
2. Christopher Lowell as Jesse
Jesse is an aspiring musician who works as an Uber driver and as a music teacher later in the series. Jesse would later become close friends with Sophie after his marriage proposal to his girlfriend (Meredith) failed. The failed marriage proposal made him become an internet meme. He would later move in to live with another character (Sid) in Ted, Marshall and Lily's old apartment.
3. Francia Raisa as Valentine
American actress Francia Raisa who reportedly donated her kidney to a friend and colleague, Selena Gomez, in 2017 plays the role of Valentine in the sitcom series. Valentine is Sophie's best friend and roommate. She works as an assistant stylist and ends up being Charlie's love interest.
4. Tom Ainsley
British actor Tom Ainsley plays the role of Charlie. Charlie is a British aristocrat who abandoned his inheritance to be with his love interest (Valentine) in New York City. He met Valentine at London Fashion Week. He later got hired as a bartender by Sid, becoming roommates with Ellen.
5. Suraj Sharma
Indian actor Suraj Sharma stars as Sid in the series. Sid is a bar owner and best friend of Jesse. He is engaged to his long-distance girlfriend, Hannah.
6. Tien Tran
American comedian Tien Tran plays Ellen in the series. Ellen is the adoptive sister of Jesse. She is a farm owner who moves from a small town in Iowa to New York City in search of love after she gets divorced.
7. Kim Cattrall
British-Canadian actress Kim Cattrall portrays the future Sophie in the series. She is the narrator telling her son in 2050 about how she met his father.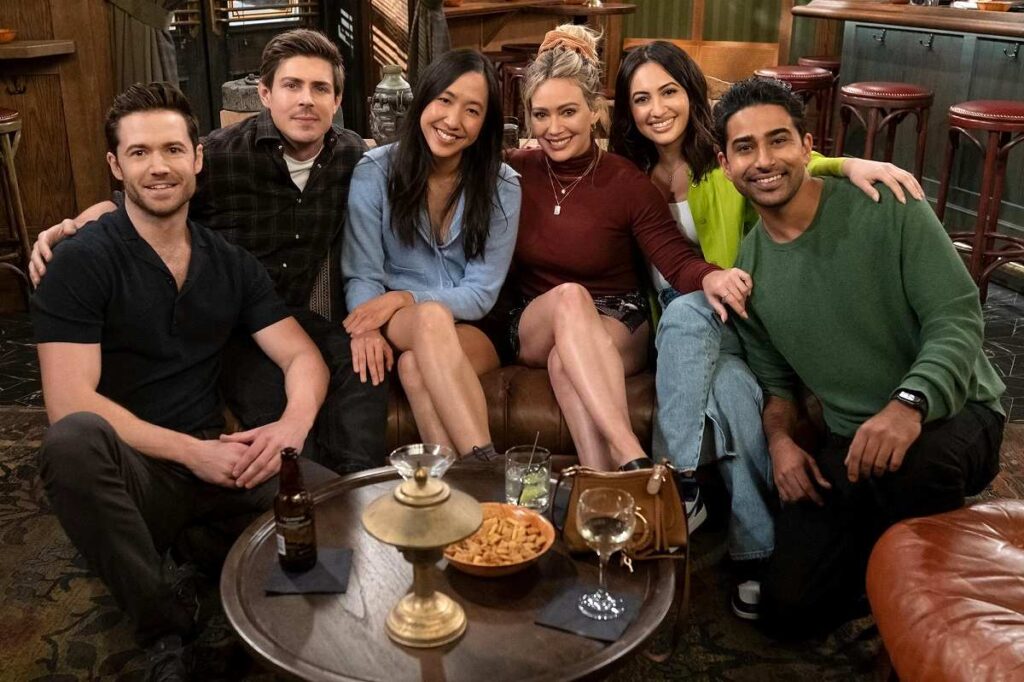 Other cast members of "How I Met Your Father"
Apart from the central cast, below is the list of other cast members of the sitcom:
Ashley Reyes plays the role of Hannah. Hannah is Sid's long-distance girlfriend. She works as a surgeon in Los Angeles. She later eloped with Sid upon the extension of her fellowship.
Leighton Meester plays the role of Meredith. Meredith is Jesse's girlfriend who rejected his marriage proposal.
Meaghan Rath portrays Parker. Parker is Jesse's co-worker in school.
Josh Peck plays Drew. Drew is the Vice-Principal of the school where Jesse works as a music teacher. He was also Sophie's boyfriend for most of season 1.
Stony Blyden plays the role of Jasper. Jasper is a bartender at Sid's bar.
Meghan Trainor plays the role of Ramona. Ramona is Sophie's neighbour.
Cobie Smulders plays Robin Scherbatsky. Robin is a news reporter.
Kyle MacLachlan plays Captain.
Laura Bell Bundy plays the role of Becky. Becky is Captain's third wife who eventually left him.
Daniel Augustine plays Ian. Ian is a marine biologist who moves to Australia. He was Sophie's Tinder date.
Paget Brewster plays the role of Lori. Lori is Sophie's mother. She is a party freak who had Sophie at a tender age.
Dan Bucatinsky plays Fred. Fred is Valentine's boss.
American journalist Michael Barbaro plays himself in the series.
Neil Patrick Harris plays Barney Stinson.
Seasons and Episodes of "How I Met Your Father"
At the time of writing, "How I Met Your Father" just has two seasons. The first season premiered on Hulu on January 18, 2022, with 10 episodes, while the second season premiered on January 24, 2023 with 20 episodes.
Each "How I Met Your Father" episode has a running time of 20 to 25 minutes.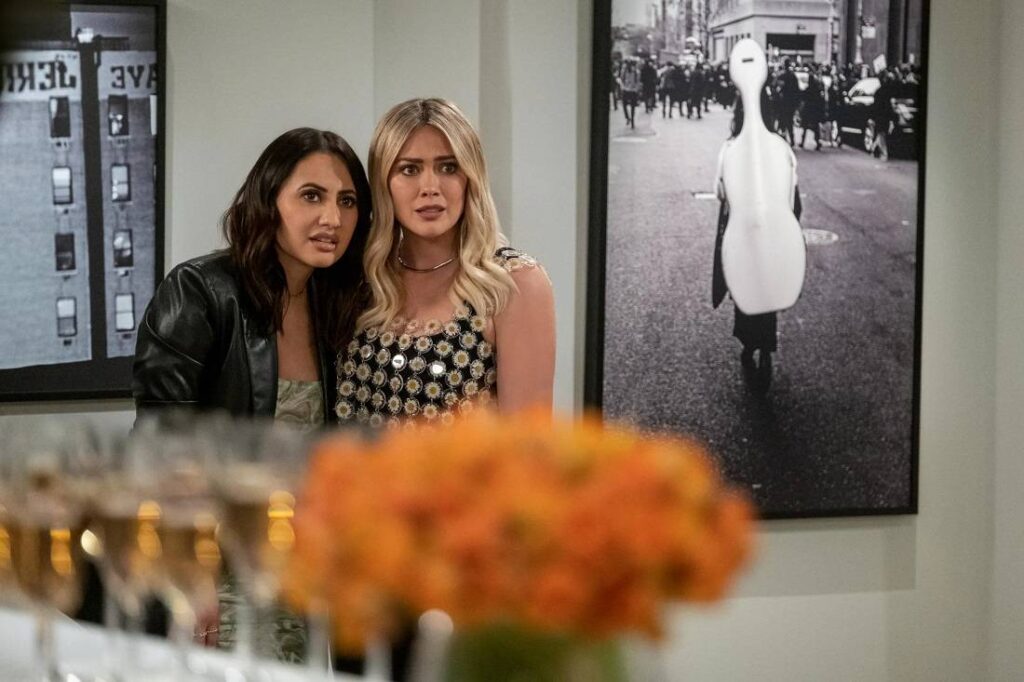 "How I Met Your Father" Season One Episodes:
Pilot
FOMO
The Fixer
Dirty Thirty
The Good Mom
Rivka Rebel
The Peefect Shot
Jay Street
Timing is Everything
"How I Met Your Father" Season Two Episodes:
Cool and Chill
Midwife Crisis
The Reset Button
Pathetic Deirdre
Ride or Die
Universal Therapy
A Terrible Horrible
No Good
Very Bad Valentine's Day
The Welcome Protocol
How to watch "How I Met Your Father"
Fans of the sitcom can watch the first season on Hulu or Disney+ both in the US, UK and Ireland. Hulu has two different subscription plans with a 30-day free trial. The lowest or basic subscription plan is $7.99 per month with adverts, while the other subscription plan is $14.99 dollars per month without adverts.
The Disney+ bundle is a combination of Hulu and Disney+. It is a subscription plan of $9.99 per month with adverts.
However, Season 2 of "How I Met Your Father" can only be watched exclusively on Hulu as of the time of publishing this article.