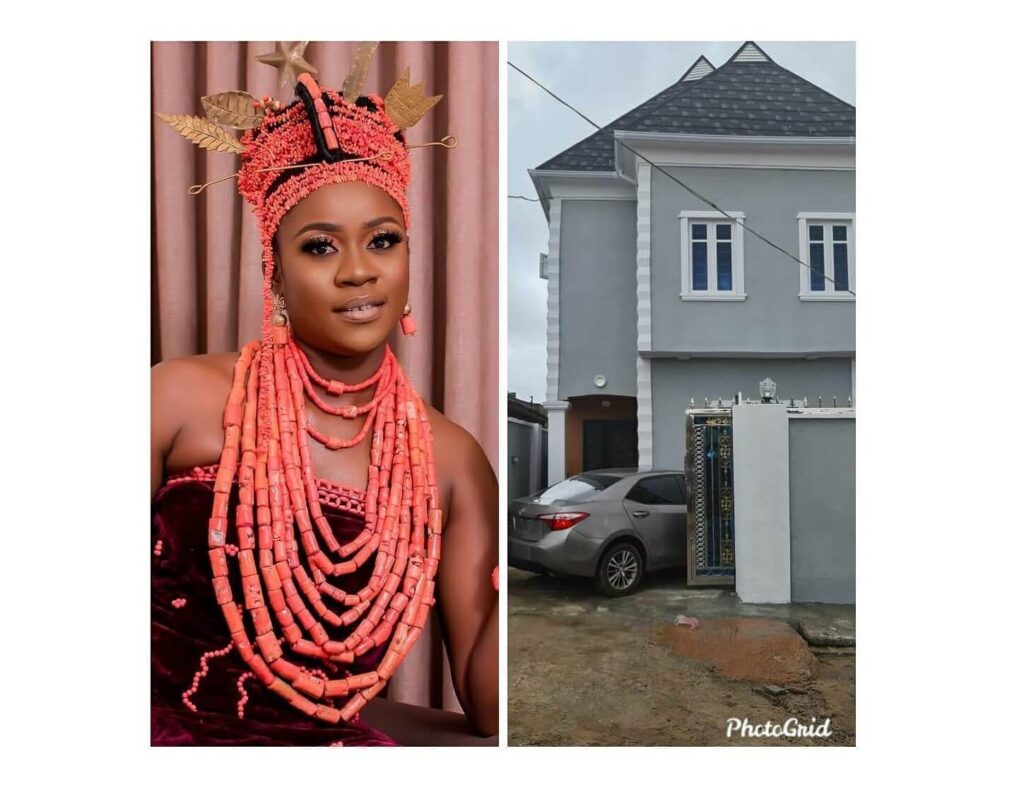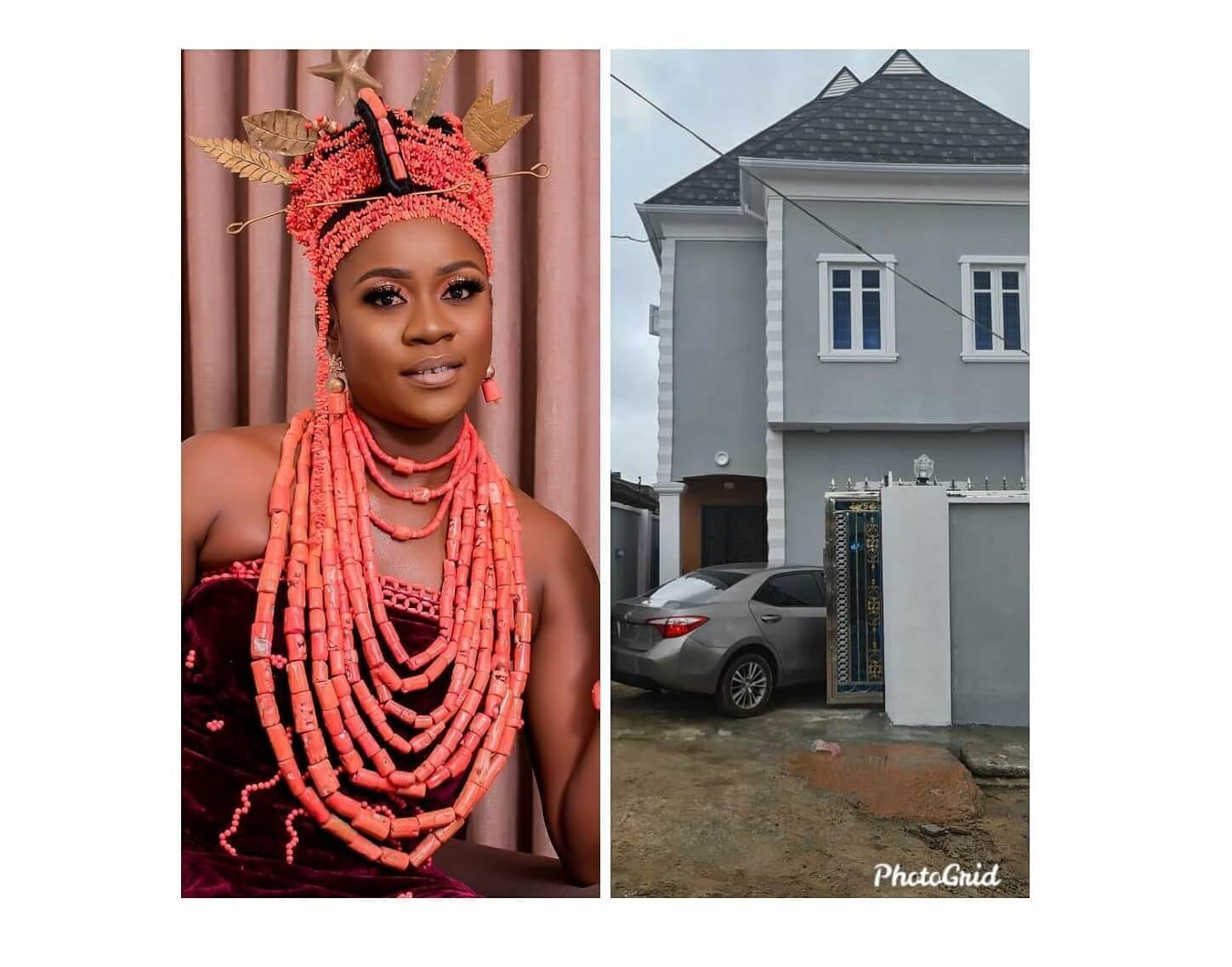 Nollywood actress Olayinka Solomon has shown off the new house she just recently acquired in Lagos.
Posting a picture of the new house, Olayinka Solomon wrote in excitement:
"Its A Double Celebration For Me And My Family…… Talo So Pe Kosi Olorun…… Alhamdulilah Thanks So Much Baby Tnx To My Kids, You Are My World Adura Mama Mi O Tele Mi Lojojumo Should I Loud It Or Reduce The Volume Loud It Ogo Mushin To The World".
Olayinka Solomon also received a gift of a brand new car on her birthday. Sharing the news on her Instagram page, Olayinka Solomon posted the message below alongside the picture of her brand new Toyota car:
"Birthday Gift??? Tnk You Baby??? Enu Ope Mi Koni Kan??? Kashamadupe ??? #Ogomushinworldwide #Omomushintonifuture #Ejikababy❤❤❤"
Who is Nollywood actress Olayinka Solomon?
Olayinka Solomon is a Nollywood actress popularly known as "Ogo Mushin" in Yoruba movies. Olayinka Solomon who is in her early 30s in age was once rumoured to be married to popular filmmaker, Ibrahim Chatta. Olayinka Solomon later came out to dispel the rumours that she is the ex-wife of Ibrahim Chatta.
Olayinka Solomon said: "Ibrahim Chatta is a dynamic actor and a senior colleague I respect so much. I am not his wife or his former wife."
Olayinka Solomon who is known by the nickname "Ogo Mushin" in Nollywood has featured in over 15 Nigerian movies and counting.
Some of actress Olayinka Solomon's movies include:
Omodara
Omo Alhaji
Ile Opo
Salewa Sagbere
Omo Imam, etc.