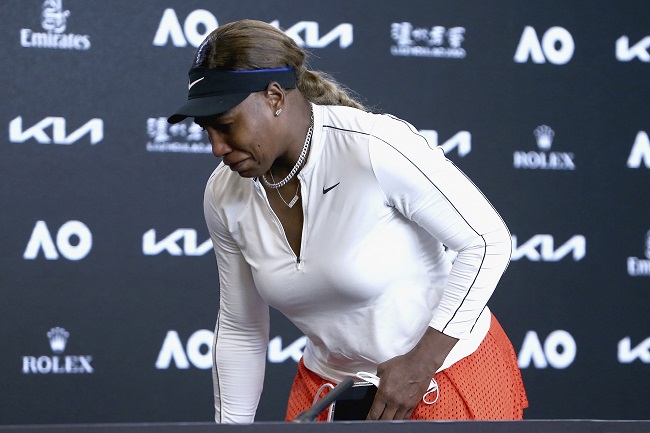 American tennis veteran Serena Williams could not hold back her tears during her post-match press conference where she was asked questions about her semi-final loss to Naomi Osaka.
Williams, 39, who is just one grand slam behind Margaret Court's all-time record of 24 Grand Slam singles titles, walked out in the middle of her interview, fighting to hold back tears.
Asked to expatiate on what she feels led to her defeat, Serena Williams got tearful and mumbled, "I don't know. I'm done," before walking out of the conference.
This semi-final victory was Osaka's 20th win in succession. She has not lost to any player since February 2020.