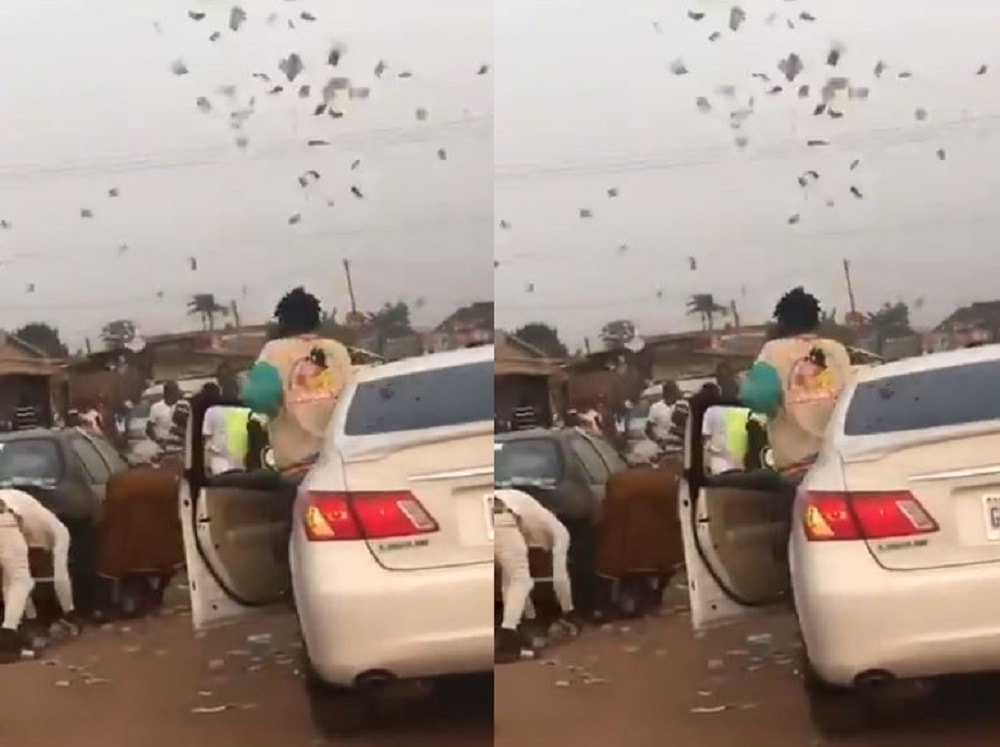 In a recently surfaced video making the rounds on social media, some group of Nigerian boys are seen spraying notes of money on the road from their cars while bystanders rush to pick the money.
The exact time and location where the event happened are not known and none of the boys could be identified.
Some social media reports claim the boys are "Yahoo boys" – a Nigerian code word for "Internet fraudsters".
Watch the video below: