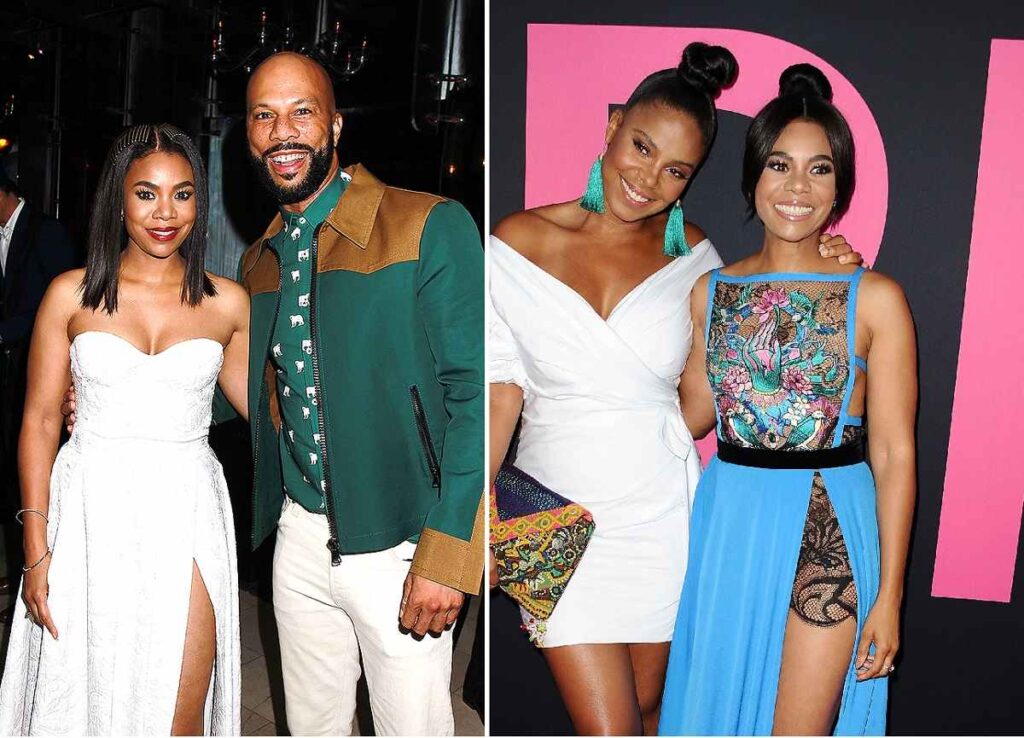 Who is Regina Hall?
Regina Hall is an American actress and comedian. She rose to prominence after starring as "Brenda Meeks" in the comedy horror film series "Scary Movie" from 2000 to 2006. As a versatile actress, Hall has starred in films like "The Best Man" (1999), "Love and Basketball" (2000), "Think Like A Man" (2012), and "Girls Trip" (2017).
Regina Hall's full name is Regina Lee Hall. She was born on December 12, 1970, in Washington DC. She was born to a teacher mother, Ruby Hall, and a contractor and electrician father, Odie Hall. Regina Hall is 52 years old as of June 2023.
She graduated from Fordham University in 1992, earning a Bachelor's degree in English. She also earned a Master's degree in Journalism from New York University in 1997.
Regina Hall's parents
Regina Hall was born to Ruby Hall (mother) and Odie Hall (father). According to information gathered by DNB Stories Africa, Regina Hall's mother was a teacher. She was diagnosed with a rare autoimmune disease called "scleroderma" in 2004.
Regina Hall's father worked as a contractor and electrician. He died of a heart attack and stroke. According to Regina Hall, her father's death pushed her to pursue her acting dreams.
She said:
"It was his passing that really shifted how I look at life. I realized how brief it can be and how suddenly it can change, that's what led me to acting. The thing about feeling broken is that it forces you to be open—you feel like you don't have much, so you don't overthink everything."
About Regina Hall's siblings
Interestingly, little is known about Regina Hall's immediate family. There is scarce information regarding Hall's siblings as it is not known if the actress is an only child or not.
About Regina Hall's marriage and wedding
As of the time of writing this article (June 2023), Regina Hall is single and does not have a husband. Interestingly, Regina Hall, despite her age, has never been married.
It is said that Hall gave up on love to chase her teenage dream of becoming a Catholic nun in 2010 at the age of 40 after experiencing a bad breakup. Regina Hall reportedly kept the details of the breakup under wraps – she didn't even reveal the name of the heartbreaker.
Unfortunately, she was denied her 14-year-old dream of becoming a nun as she was a year above the age limit at the time of her interest.
Regina Hall has continued to avoid conversations revolving around her private life. She told Essence Magazine in a 2017 interview that she feels like relationships are sacred and should be off-limits to the public until one is in a certain space.
She said:
"I just feel like relationships are sacred until you are in a space where you are really certain and knowing. Until you see and know what that part of your life is, inviting the public in (is off limits) but I understand people's curiosity".
Regina Hall's sexuality
Regina Hall has faced rumours of being bisexual following reports about her dating her best friend and fellow actress, Sanaa Lathan.
Regina Hall addressed these rumours while appearing on the radio show The Breakfast Club in 2016, stating they are not true. She talked about it again in 2019.
According to Hall, if she were to date a fellow woman, it wouldn't be Sanaa Lathan because they are like sisters.
The actress said:
"We both laughed about it. We've joked about it, like, well, if we're not with anyone else, it's got to be true, right? That rumour definitely continues, but it's not hurtful or offensive. There are bad rumors, but that's not one of them. It's kind of cute, actually. If I was with a woman, that wouldn't be anything I'd be ashamed of or try to hide. It wouldn't be Sanaa, though, because she's like my sister."
Regina Hall's past relationships
Despite her privateness, Regina Hall has been romantically linked to a few men in the past including the likes of US rapper Common and Damon Wayans. Some of these relationships have remained speculative.
Below is a list of Regina Hall's past relationships and boyfriends:
Regina Hall reportedly dated Sadat X in the 90s.
Regina Hall was said to have had a relationship with Damon Wayans before 2005.
Regina Hall was rumoured to have been in a relationship with Sanaa Lathan in 2016.
Regina Hall sparked dating rumours with rapper Common in October 2016.
Regina Hall was romantically linked with Chadwick Boseman in 2018.
Regina Hall reportedly had an affair with Hill Harper. The period of their relationship is unknown.
About Regina Hall's relationship with Sadat X
Sadat X is an American rapper. He is known for being a member of the alternative hip-hop group "Brand Nubian". His full name is Derek Murphy and he was born on December 29, 1968. Sadat X is 54 years old as of the time of publishing this article. Sadat X was originally known as "Derek X" before he changed his name.
Sadat X claimed he dated Regina and lived with her in the 90s before she became an actress. He disclosed in a 2017 interview on "The Leschea Show" that he met Regina Hall as a student at Fordham University. According to the rapper, he would have probably married Hall if she had not ruined the relationship. Hall did not respond to Sadat X's claims.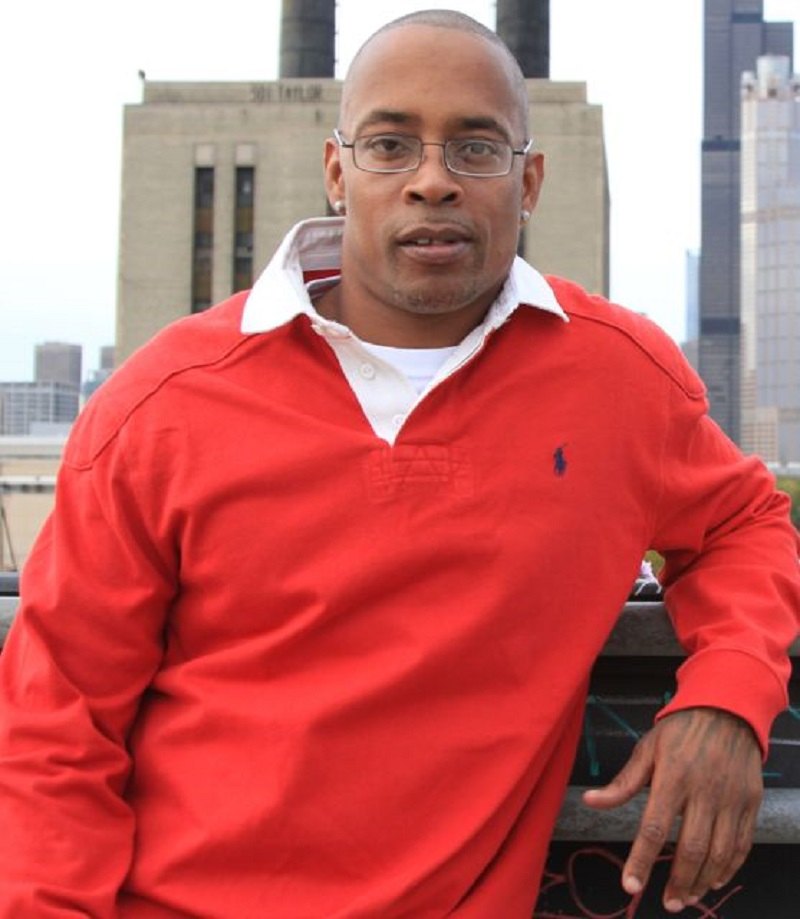 About Regina Hall's relationship with Damon Wayans
Damon Wayans is an American standup comedian, actor, producer, and writer. He rose to fame as a writer and performer on Fox's sketch comedy show "In Living Color" between 1990 to 1992. His full name is Damon Kyle Wayans. He is the 4th oldest of the Wayans siblings.
Regina Hall and Damon Wayans reportedly had a short-lived relationship before 2005. While the actress has never discussed the supposed affair, one of Damon's brothers, Marlon Wayans, mentioned that his brother was Regina's ex in a 2017 interview with People Magazine. Marlon also added during the interview that he kissed Hall during the filming of his 2017 Netflix comedy film "Naked".
According to Marlon, he was the third Wayans brother to kiss the actress as she also kissed his other brother Shawn after she ended things with Damon.
He said:
"I was the third Wayans she kissed. She kissed my brother [Shawn]. She used to date Damon, and then, she kissed me!"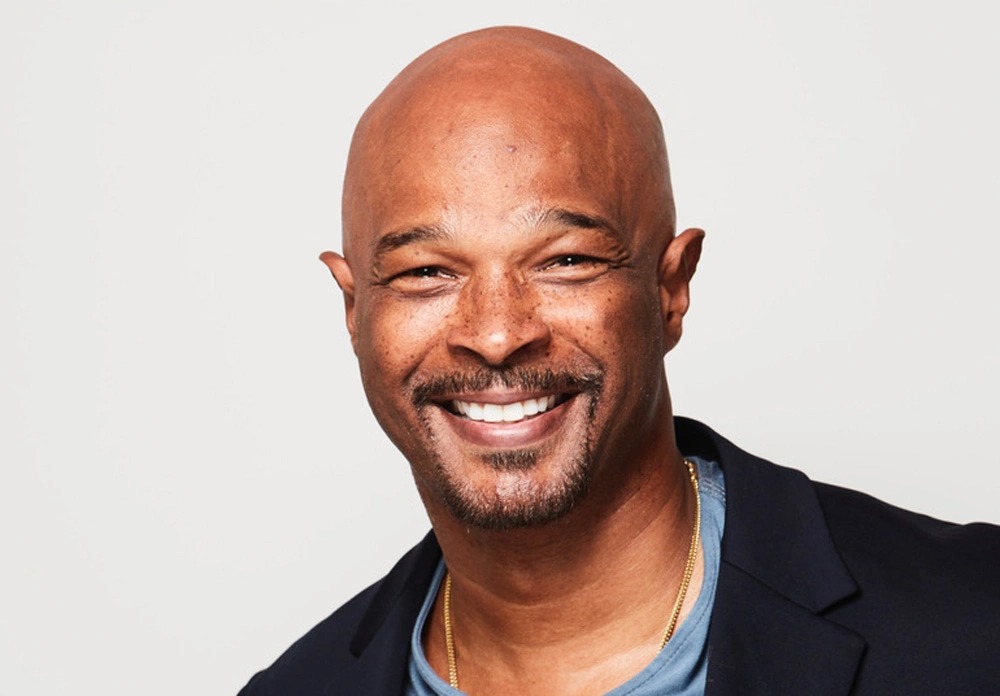 About Regina Hall's relationship with Sanaa Lathan
Sanaa Lathan is an American actress, director, producer, and activist. Her full name is Sanaa McCoy Lathan. She was born on September 19, 1971, to actress Eleanor McCoy and film director Stan Lathan. Sanaa Lathan is 50 years old as of June 2023.
Regina Hall and Sanaa Lathan are known to be besties. Their closeness stirred rumours of them being romantic in 2016. The rumours got stronger following the news about Regina having to move in with her colleague and friend while renovating her house. Hall has since refuted the claims of being romantic with Sanaa, maintaining she and Sanaa Lathan are like sisters.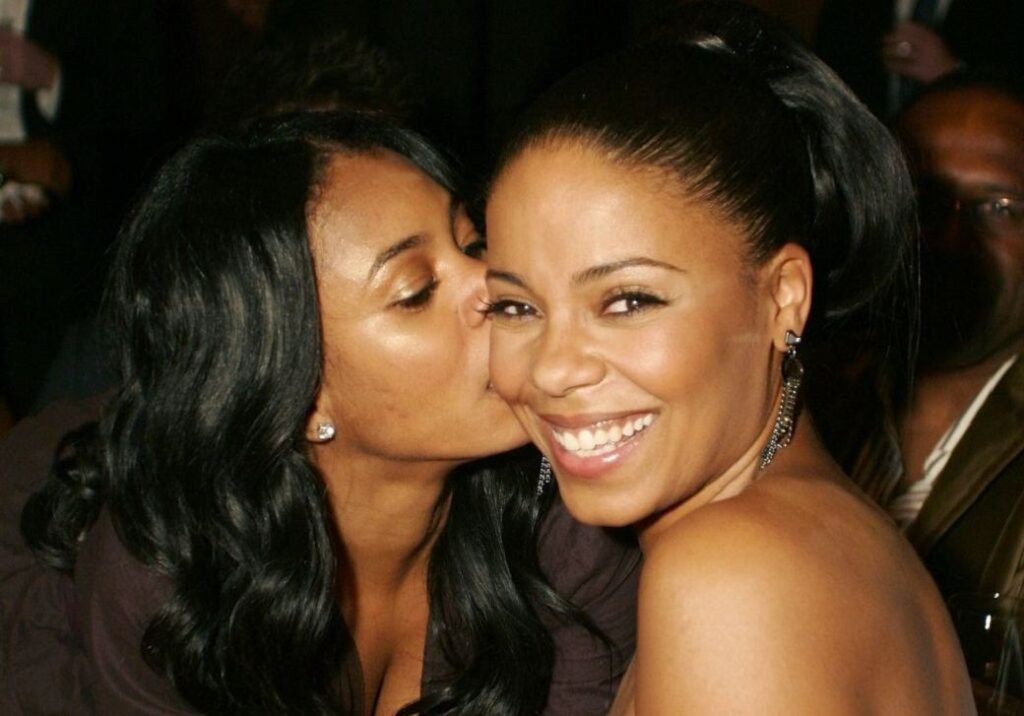 About Regina Hall's relationship with rapper Common
Common is an American rapper, actor, and activist. He debuted as a rapper with the album "Can I Borrow A Dollar" in 1992, rising to prominence in 1994 with the album "Resurrection". His full name is Lonnie Rashid Lynn. He was born on March 13, 1972, at the Chicago Osteopathic Hospital. He was born to Dr Mahalia Ann Hines (mother) and Lonnie Lynn (father). Common is 51 years old as of 2023.
Regina Hall and Common sparked dating rumours in October 2016. The two first met on the set of the comedy film, "Barbershop: The Next Cut" in 2015.
The rumours of Common and Regina Hall dating were later found to be false. Common debunked the speculations during an interview on "The Breakfast Club" in November 2016.
He said:
"That's just my people. That's my buddy. We never was in that space. That's just somebody that I care about as a friend".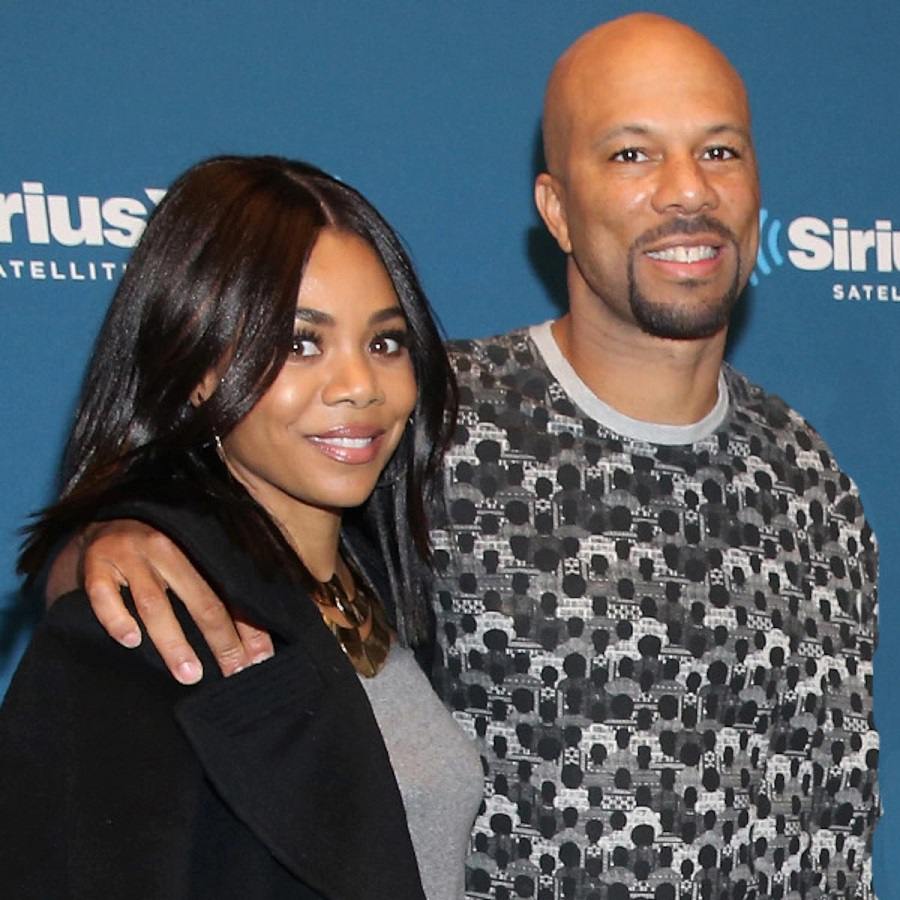 About Regina Hall's relationship with Chadwick Boseman
Chadwick Boseman was an American actor and playwright. He is known for his titular role in Marvel's "Black Panther". His full name is Chadwick Aaron Boseman. Boseman was born on November 29, 1976, in Anderson, South Carolina, as one of three children. Unfortunately, the beloved actor died of colon cancer in August 2020 at the age of 43 in Los Angeles. Reports had it that he was first diagnosed with cancer in 2016.
Regina Hall was romantically linked to Chadwick Boseman in 2018 after they were spotted attending the 2018 Oscars after-party together. The rumours later turned out to be false after it was revealed that both stars are good friends. Boseman was also said to have had a girlfriend at the time.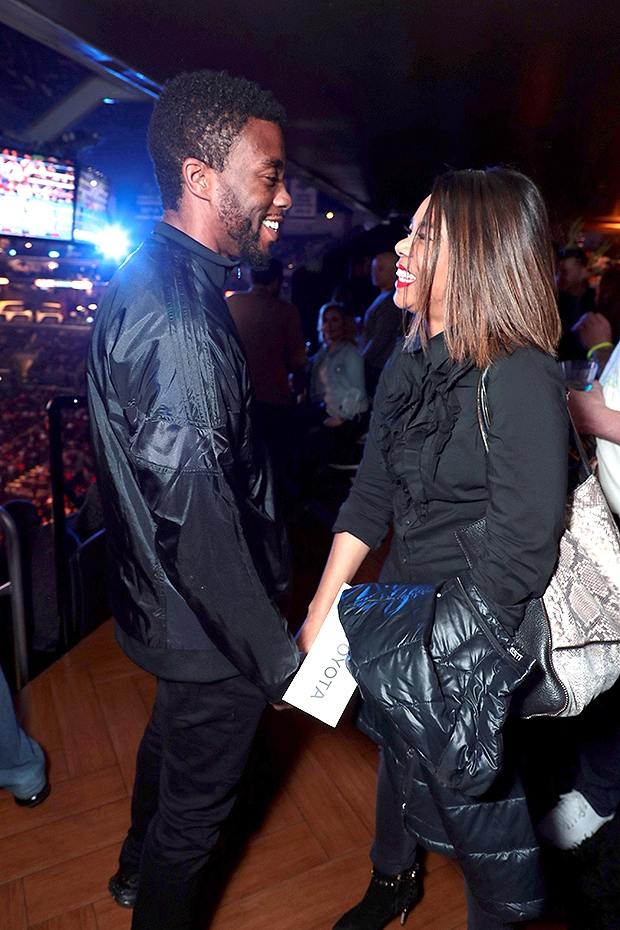 Regina Hall's children
As of the time of publishing this article, Regina Hall is not a mother and has no children.
The actress once revealed during an interview with Madame Noire that she wants to have kids and a great partner.
In her words:
"I want a family, I look forward to having kids one day, and having a great partnership. I'd love to raise a son. I think I'd like to offer the world an amazing black man."