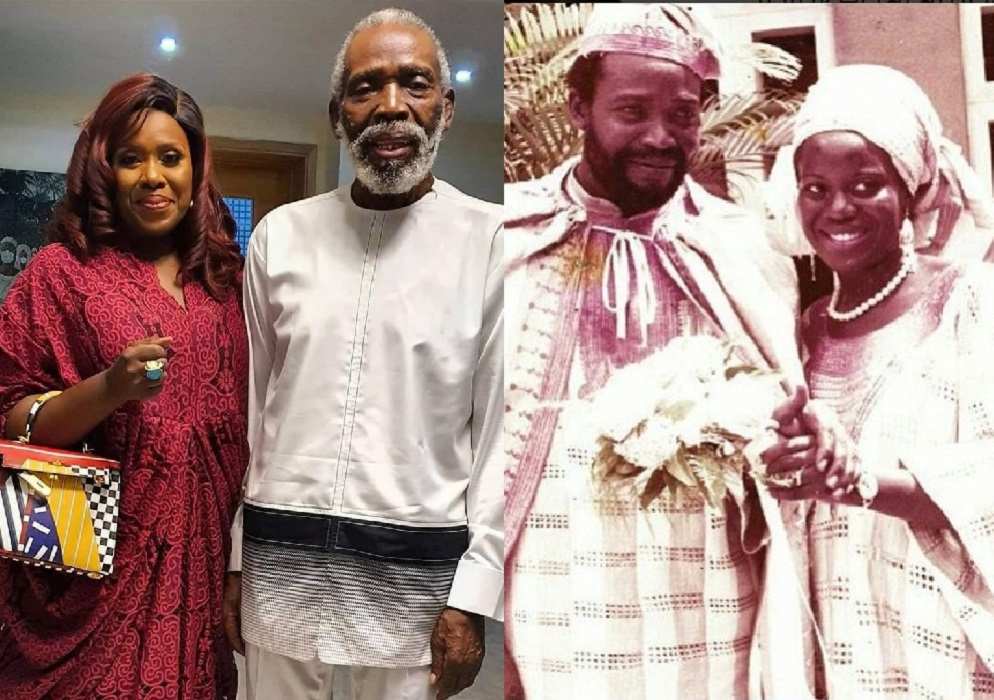 Who is Olu Jacobs?
Olu Jacobs is a veteran Nigerian actor, film producer, and TV personality.
With a highly successful movie career spanning over three decades, Olu Jacobs is often regarded as one of the pioneers of the Nigerian movie industry. He is ranked alongside other veterans like Pete Edochie and Nkem Owoh.
Olu Jacobs has starred in several British television series and international films as well as over a hundred domestic films. Some of his notable movies include "Ashanti" (1979), "Play For Today" (1984), "Pirates" (1986), "The Third Eye" (1990), "Adesuwa" (2012), and "The Royal Hibiscus Hotel" (2017).
Olu Jacobs' full name is Oludotun Baiyewu Jacobs. He was born on July 11, 1942, in Abeokuta, Ogun State. He is 81 years old as of 2023. He spent his early childhood days in Kano in Northern Nigeria. He attended Holy Trinity School before proceeding to the Royal Academy of Dramatics Arts, England.
Is Olu Jacobs still alive?
As of the time of publishing this article (12th July 2023), Olu Jacobs, though ailing, is still very much alive.
What illness is Olu Jacobs suffering from?
Veteran actor Olu Jacobs is suffering from Dementia with Lewy bodies (DLB). His wife, Joke Silva revealed this in an interview with Chude Jideonwo in November 2021.
DLB is a type of "progressive dementia that leads to a decline in thinking, reasoning and independent function". According to medical experts, the illness usually develops slowly and gets gradually worse over several years.
According to Olu's wife, his illness has made their relationship like that of a "daughter to a father" as the person she married is not there 80% of the time.
In her words:
"When it comes to my husband's health, I have to be very honest, it has not been easy. In the early years when it first started, we had not realised that it had started. We were like, 'why is he behaving like this. What is happening to you?' but when the deterioration became rapid, you did not want to see me at that time. I always used to cry my eyes out.

But then, there came a point of acceptance that this is it. It is what it is. It was almost like the person you married, 80 per cent is no longer there. The thing is this, when he was there, he was an amazing husband. He was practically my best friend and I could share anything with.

In this journey now, it is like I am looking after my father. That is the way it has become. The husband that I knew is no more there but this man that is here is somebody that I still love, but love in a different way".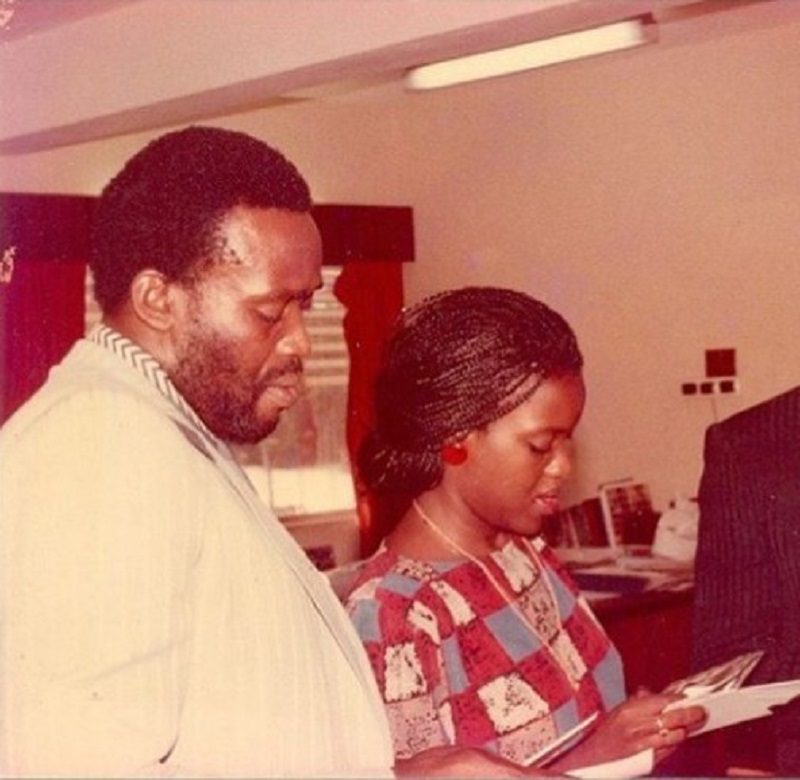 Who is Olu Jacobs' wife – Joke Silva?
Joke Silva is a Nigerian actress, film director, TV personality, and entrepreneur. Just like her husband, Joke Silva is well-known and respected in the Nigerian movie industry.
Joke Silva was born on September 29, 1961. The actress's biological parents are not known, but she was raised by her adoptive parents, the late Doctor Adebimbola Silva (mother) and Chief Emmanuel Afolabi Silva (father). Her adoptive mother was the third female doctor in Nigeria. The actress came to know about her adoption at the age of 8.
Joke Silva is 61 years old as of July 2023. She is a graduate of the University of Lagos. She also attended the Webber Douglas Academy of Dramatic Arts in London.
About Olu Jacobs and Joke Silva's marriage and relationship
As of the time of writing, Olu Jacobs and Joke Silva have been married for over three decades and counting. Despite being popular entertainers, Jacobs and Silva were able to maintain a scandal-free marriage for many years. The couple is often regarded as the epitome of marital commitment and loyalty in the Nigerian movie industry.
According to information available to DNB Stories Africa, the lovers did not have any publicly known past relationships or affairs before meeting each other.
Olu Jacobs and Joke Silva met each other in 1981 at the National Theatre in Lagos during the pre-production of the stage adaptation of Wole Soyinka's novel "Jero Metamorphosis". They started out as friends, dated for about 4 to 5 years and got engaged on the set of a movie in 1986. They tied the knot three years after their engagement in 1989.
According to Olu Jacobs, he knew right away that Joke is going to be his wife the moment he saw her. Olu Jacobs is said to be 19 years older than his wife.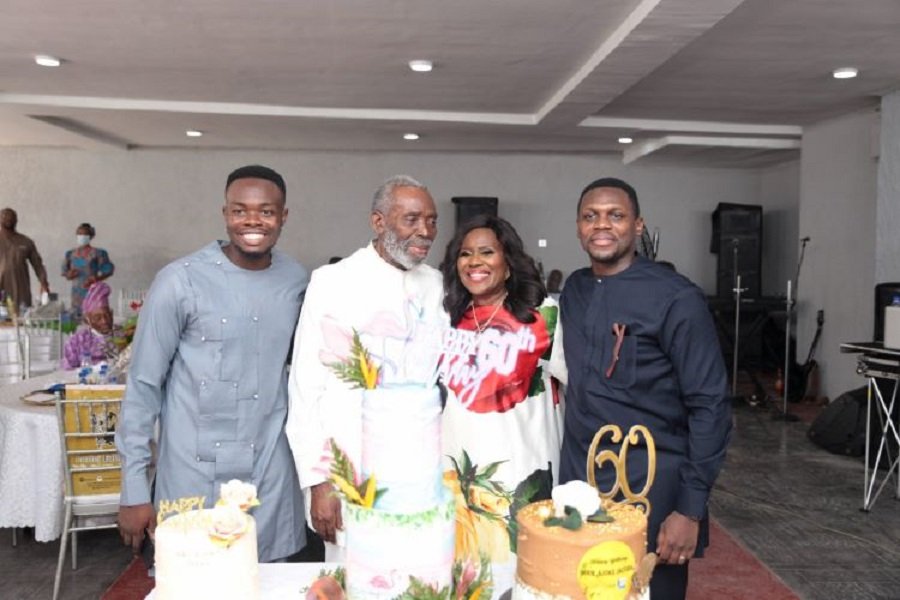 Olu Jacobs and Joke Silva are often praised for keeping their marriage private and never bringing any personal issues to public attention. Interestingly, their union faced a mild controversy years back following questions as to why Joke Silva never took Olu Jacobs' name after marrying him. Defending his wife, Olu Jacobs made it known that his wife was an actress before they got married and he sees no reason for denying her fans the pleasure of continuing to see her as "Joke Silva".
He said:
"She is her individual. When I met her, she was an actress known as Joke Silva, so why should marrying me now deny her and her audience her name. She is Miss Joke Silva who is Mrs Joke Jacobs. It is as simple as that. People now begin to say what they like.

They have even written that we are separated and all sorts of stuff. When she is working, she is Joke Silva, but she is Mrs Joke Jacobs at home."
According to reports, the couple has three children together, one of which is late.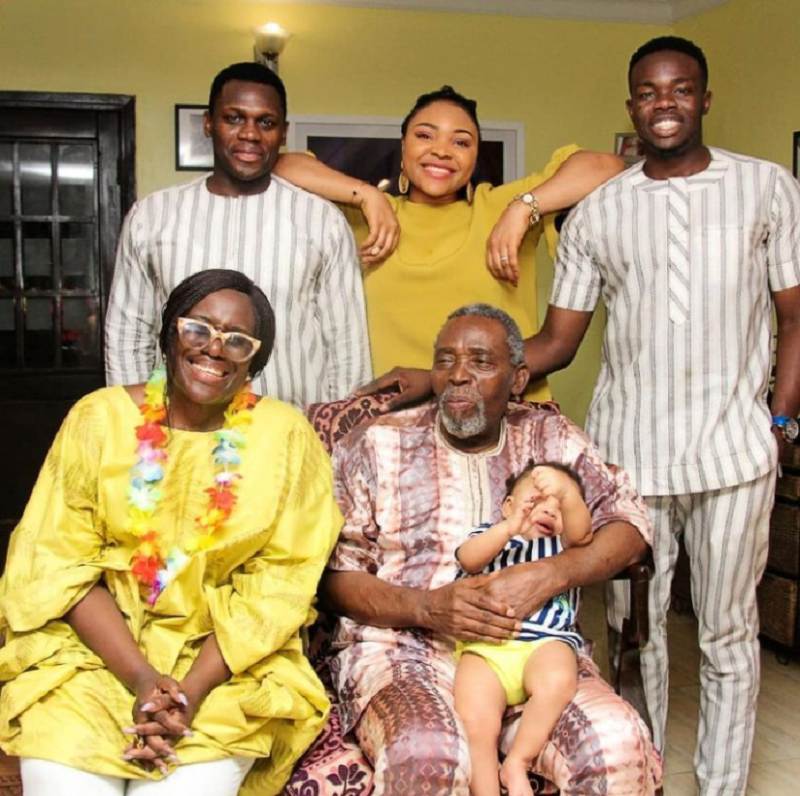 About Olu Jacobs and Joke Silva's children
Olu Jacobs and Joke Silva have three children, a girl and two boys. Unfortunately, their girl child is now late. Their children are named Olusoji Jacobs, Olugbenga Jacobs and Dayo Jacobs respectively.
Olu Jacobs and Joke Silva's daughter died several years ago. Not much is known about the cause of her death. As you would expect, information about the movie stars' children is scarce in the media as the family is known for sharing little about their private life.
About Olu Jacobs and Joke Silva's children
Olu Jacobs and Joke Silva are the proud parents of three children. Sadly, they lost their first child when she was at the age of 10.
Below is a list of Olu Jacobs and Joke Silva's children:
Dayo Jacobs
Olusoji Jacobs
Olugbenga Jacobs
a. Dayo Jacobs
Dayo Jacobs was the first child of Olu Jacobs and Joke Silva. She was born in 1987 but died at age 10 in 1997. According to reports she died of an undisclosed illness and was even placed on life support before her parents decided to take it off. It was said that her illness and death created a hard time for her parents.
b. Olusoji Jacobs
Olusoji Jacobs is the second child of Olu Jacobs and Joke Silva. He was born on June 23, 1988. He is 35 years old as of 2023. He attended Cameron University, Oklahoma. He got married to his wife, Boma Douglas, in 2018. Olusoji Jacobs' wife, Boma is said to be a public speaker and a mental health advocate. They welcomed their first child in 2019.
Olusoji Jacobs previously worked as the interim director of studies at Lufodo Academy of Performing Arts and also as the head of accounts and logistics. He is currently the general manager of Lufodo Group.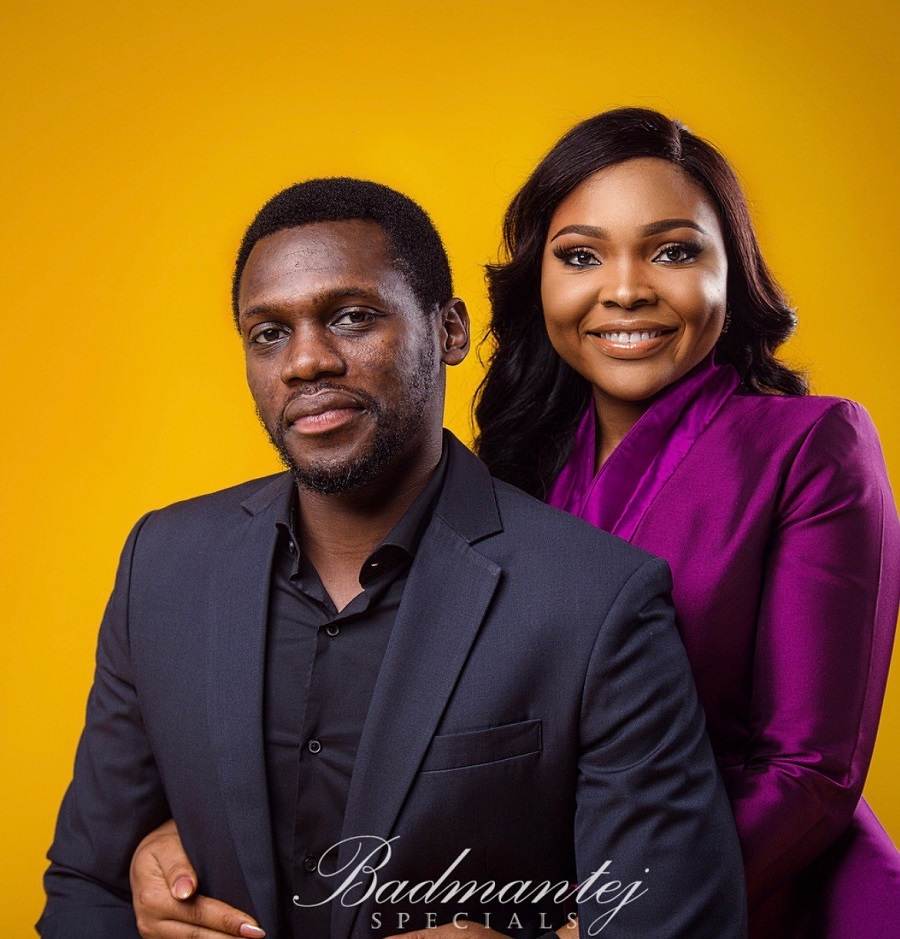 c. Olugbenga Jacobs
Olugbenga Jacobs is the last child of Olu Jacobs and Joke Silva. His full name is Olugbenga Oluwapamilerinayo Jacobs. He attended the American University of Nigeria and graduated in July 2021. Detailed information about Olugbenga Jacobs is currently scarce in the media.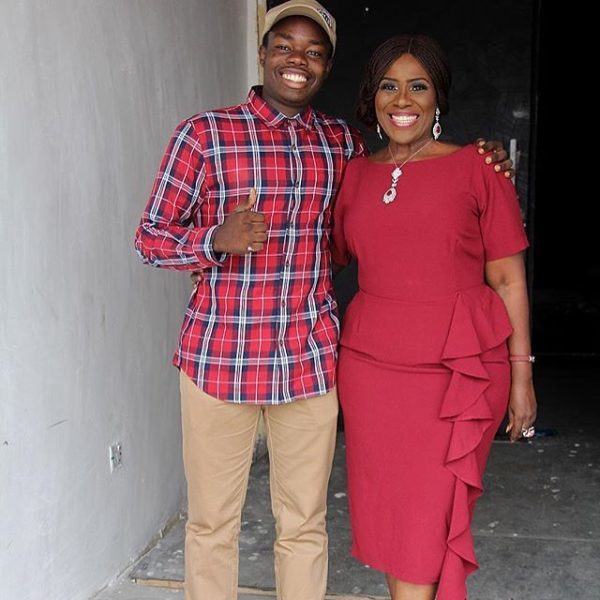 Is Lizzy Da-Silva Joke Silva's daughter?
The answer is NO. There have been speculations that Yoruba actress, Lizzy Da-Silva might be the daughter of Joke Silva due to the similarity in their last name but this has been proven to be false.
Despite the similarity in their names, Lizzy Da-Silva is not the daughter of Joke Silva nor is she related to her in any way. The similarity in their names has been ruled as mere coincidence.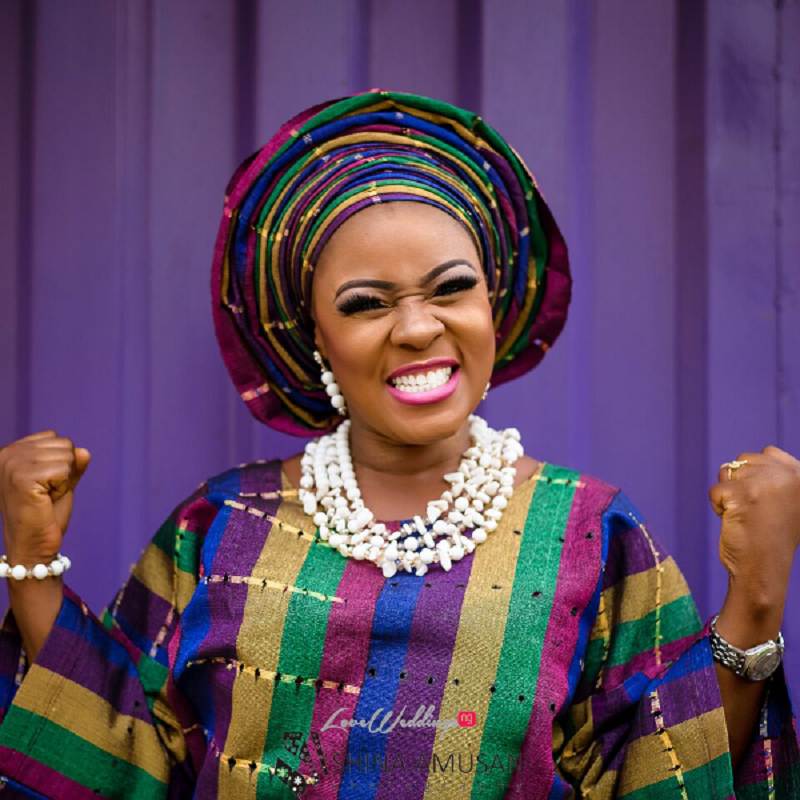 Lizzy Da-Silva is a Nigerian actress and movie producer. Her full name is Elizabeth Omowunmi Tekovi Da-Silva. She was born on June 10, 1978, in Obalende, Lagos State. She was born to Togolese parents residing in Nigeria. She is 45 years old as of 2023. She attended Ireti Grammar School and proceeded to Lagos State University for her tertiary education.
She debuted as an actress in 2004 through the help of popular Nollywood actress, Iyabo Ojo. She rose to stardom after appearing in the movies "Wakati Meta" and "Omidan". She debuted as a movie producer in 2012 with the movie "Mama Insurance".