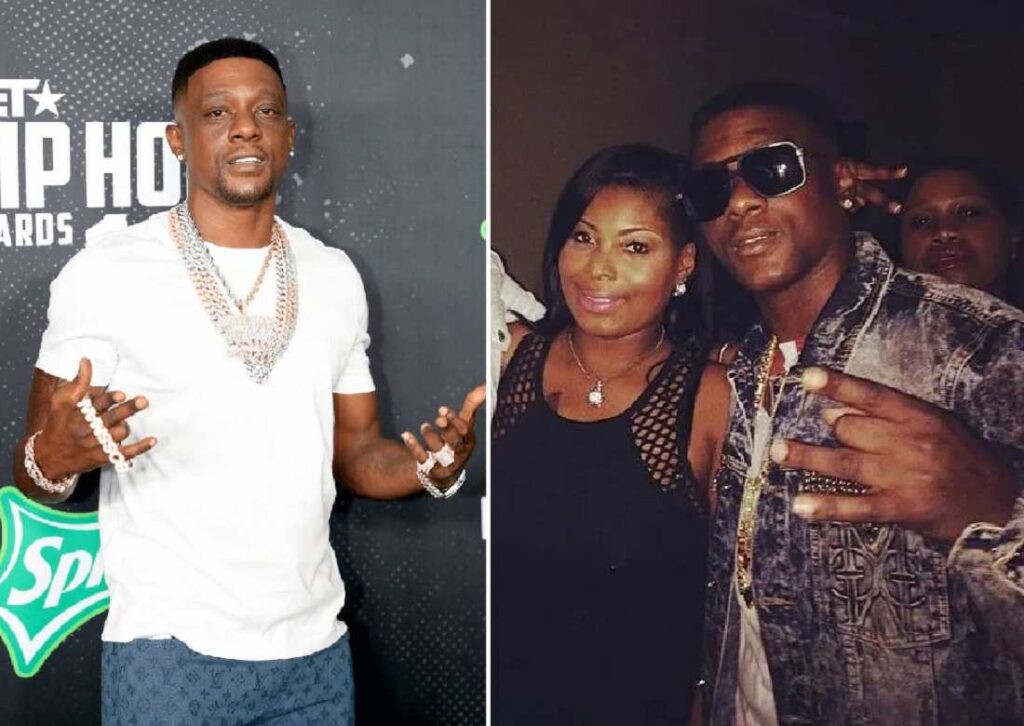 Who is Boosie Badazz?
Boosie Badazz is an American rapper and occasional actor. Formerly known as Lil Boosie, Boosie Badazz is often cited as one of America's most controversial musicians.
Boosie Badazz has been involved in multiple crime-related issues with the police ranging from murder allegations to drugs. He is also known for making provocative comments on issues relating to other celebrities.
Boosie Badazz's childhood education
Boosie Badazz's real name is Torrence Ivy Hatch. He was born on November 14, 1982, in Baton Rouge, Louisiana, to his parents Torrence Hatch Sr. (father) and Connie Hatch (mother). Boosie is 39 years old as of October 2022. He reportedly has 7 siblings.
Boosie grew up in a notorious environment known for drugs and gunplay. He was reportedly diagnosed with Type 1 Diabetes as a child. The rapper was said to have earned a college-level scholarship based on his basketball skills but he dropped out due to drug addiction. However, it was announced in March 2013 that he had earned a GED certificate while serving time in prison.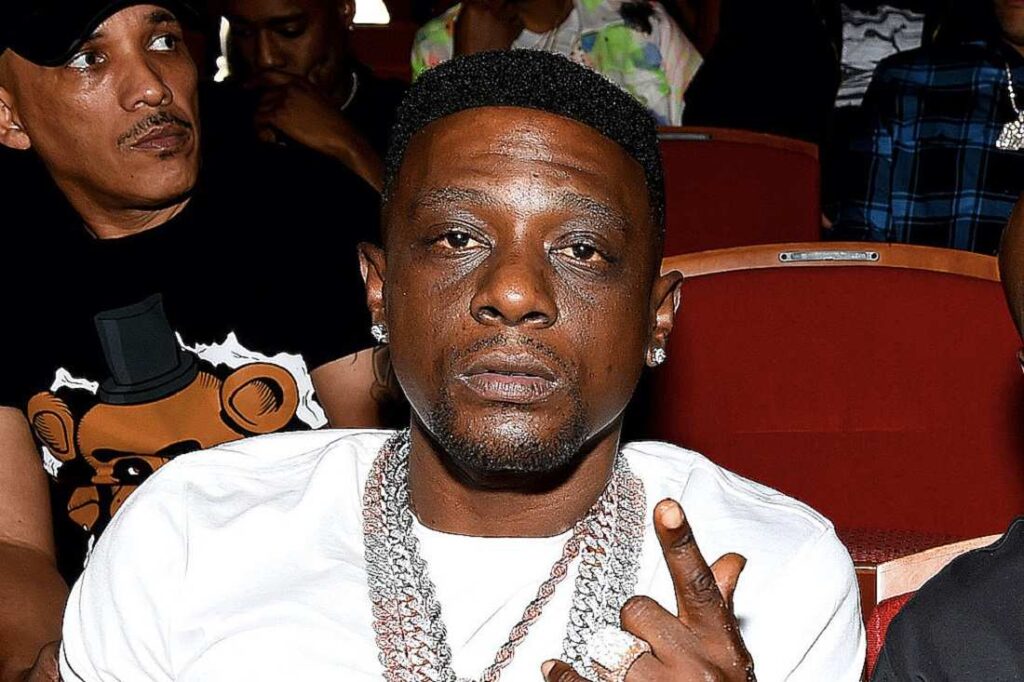 About Boosie Badazz's parents
Boosie Badazz's parents are Torrence Hatch Sr. (father) and Connie Hatch (mother). According to reports, Boosie's mother is the daughter of a pastor. She is reportedly a school teacher though some blogs report her as being a nurse.
Boosie lost his father, Torrence Hatch Sr, in 1997 at the age of 15. His father was a drug addict who struggled with addiction up until the time of his death. However, reports say that the rapper's father was murdered.
About Boosie Badazz's siblings
Boosie Badazz reportedly has 7 siblings, being one of 8 children. However, there is very little information about Boosie's brothers and sisters at the time of writing this article. It is only known that one of them is named Taquari Jamar Hatch.
How Boosie got his name
According to reports, the rapper's parents nicknamed him "Boosie" when he was little. Boosie originally started rapping with the name "Lil Boosie" which he later changed to "Boosie Badazz".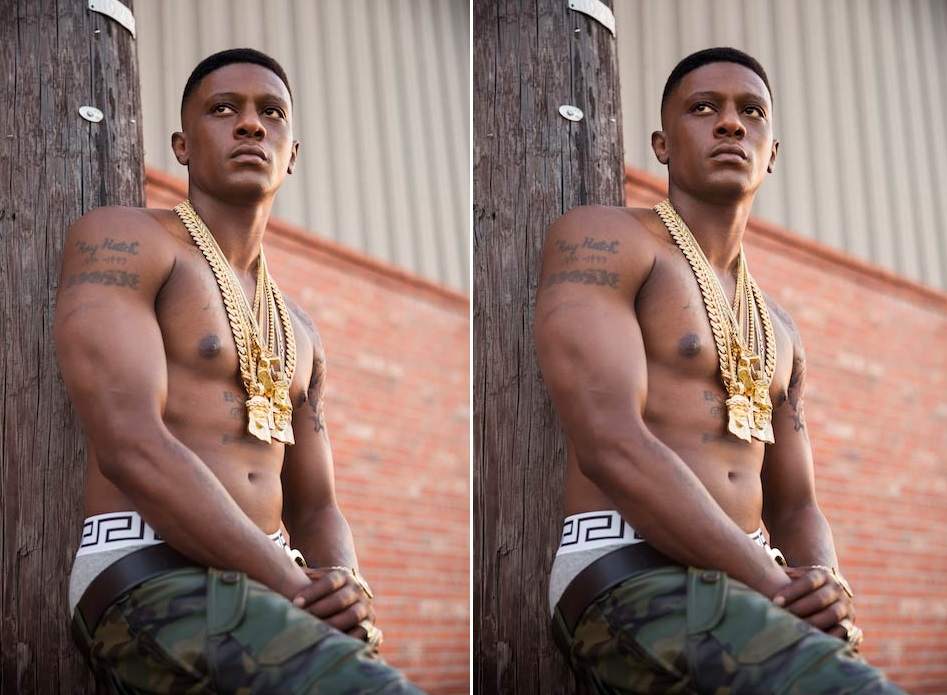 Wiki Profile of Boosie Badazz
| | |
| --- | --- |
| Full name | Torrence Ivy Hatch |
| Nationality | American |
| Age | 39 years old |
| Date of birth | November 14, 1982 |
| Marital status | Single |
| Wife | N/A |
| Alma mater | N/A |
| Height | 5″5 inches |
| Net worth | $10 million dollars (est.) |
| Career | Rapper, Actor |
| Instagram | @officiallboosieig |
Boosie Badazz's career
Boosie Badazz started his rap career as a teenager in the 90s. He was a member of the hip-hop band called "Collective Concentration Camp". He launched his solo career at the age of 17 with the release of his debut album "Youngest of da Camp". He reportedly released his sophomore album titled "For My Thugz" in 2002 while being signed with Pimp C's Trill Entertainment record label. He also collaborated with rapper Webbie on the album "Ghetto Stories".
Boosie Badazz co-founded the record label "Bad Azz Entertainment" with his brother Taquari "TQ" Hatch in 2008. Boosie has reportedly released about 17 rap albums, both solo and collaborative, and over 40 mixtapes.
As an actor, Boosie has appeared in a number of films including "Gangsta Musik", " Last Dayz", and "Glass Jaw".
About Boosie Badazz's health and diagnosis
According to reports, Boosie Badazz has been suffering from type 1 diabetes since his childhood. He took to his Instagram page in 2015 to announce that he had also been diagnosed with kidney cancer. Luckily, he later had successful surgery to remove the cancer.
On his birthday on November 14, 2020, Boosie Badazz was shot in the leg after attending a candlelight service organized for late rapper MO3 (who was shot dead on a Dallas highway on November 11). It was earlier reported that Boosie's leg would be amputated due to the gunshot injury but, luckily, he survived with his leg intact.
Boosie Badazz's marriage and wedding
As of the time of writing this article, Boosie Badazz is not married and does not have a wife. There were previous speculations that he was married to his long-term girlfriend and baby mama, Walnita Decuir, but this was later found to be unconfirmed.
Currently, Boosie Badazz is rumoured to be in an affair with a lady identified as Rajel Nelson.
Aside from Walnita, Boosie has been romantically linked with several other women. He reportedly has 8 children with 6 different women. The likes of Trivia Weatherspoon, Tracy Taylor, and Gerlissa Haze are identified as his baby mamas. Boosie also reportedly had a fling with Rachael Wagner, Deiondra Sanders, and Laila Jean.
According to the rapper, he does not see marriage as a good choice for him. He made it clear that he is not someone that can stay committed to one woman and he does not want to lose half of his fortune to his spouse because he committed adultery.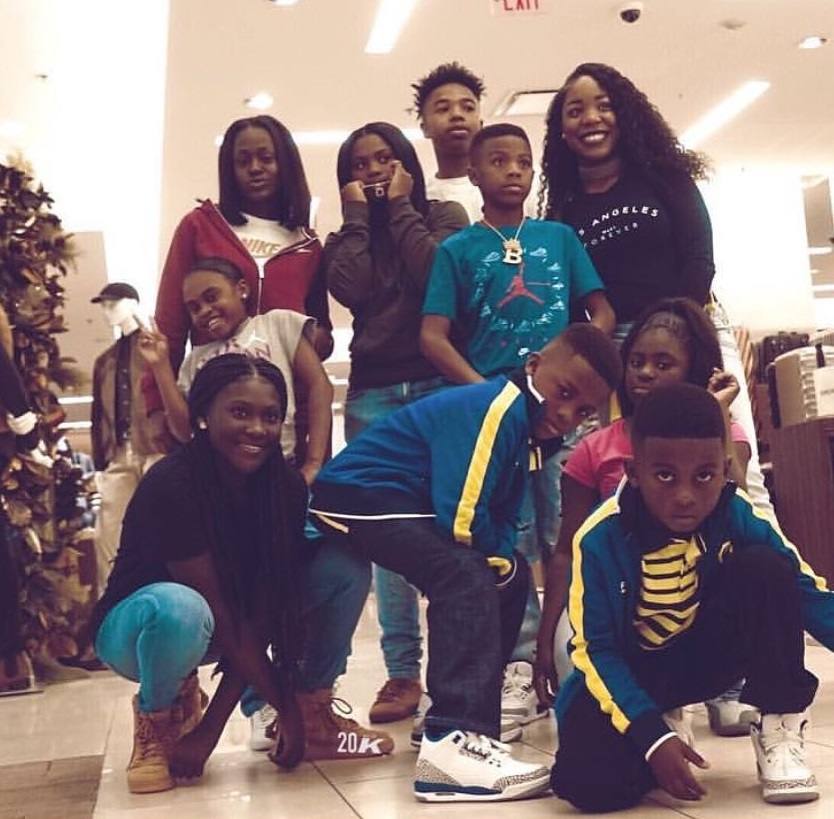 List of Boosie Badazz's girlfriends and relationships
Boosie Badazz reportedly dated Walnita Decuir up until 2013, though the year they started their relationship is unknown.
Boosie Badazz dated Deiondra Sanders for over 9 months. Their relationship fizzled out in September 2014.
Boosie Badazz was said to have dated Trivia Weatherspoon. The time of their relationship is unknown.
Boosie Badazz dated Tracy Taylor. However, the period of their affair is unknown.
Boosie Badazz was speculated to have dated Gerlissa Haze. However, there is no available information about the time of their affair.
Boosie Badazz was rumoured to have dated Rachael Wagner. The date and period of their relationship are not known.
Boosie Badazz reportedly had an affair with Laila Jean. There is no information about when they started or ended their relationship.
Boosie Badazz is speculated to be currently dating Rajel Nelson.
About Boosie Badazz's relationship with Walnita Decuir
Walnita Decuir is Boosie's longest-known girlfriend and the mother of four of his children. She is an entrepreneur and author. She owns a cosmetics brand. She was born on March 15, 1990. She is 32 years old as of 2022. She wrote a semi-autobiography book titled "When The Music Stops" in 2014. She also featured in the reality show titled "We Are Family".
Boosie Badazz and Walnita Decuir dated for a long time before things turned sour between them. Walnita was often referred to as "Boosie's Mrs" or "Mrs Boosie". Many speculated that they were married, but it later turned out that they never did.
The ex-lovers have four children together, but some reports recorded their number of children as three. Further details of Boosie and Walnita's relationship are not available at this time. The duo did not publicize the reason for their breakup.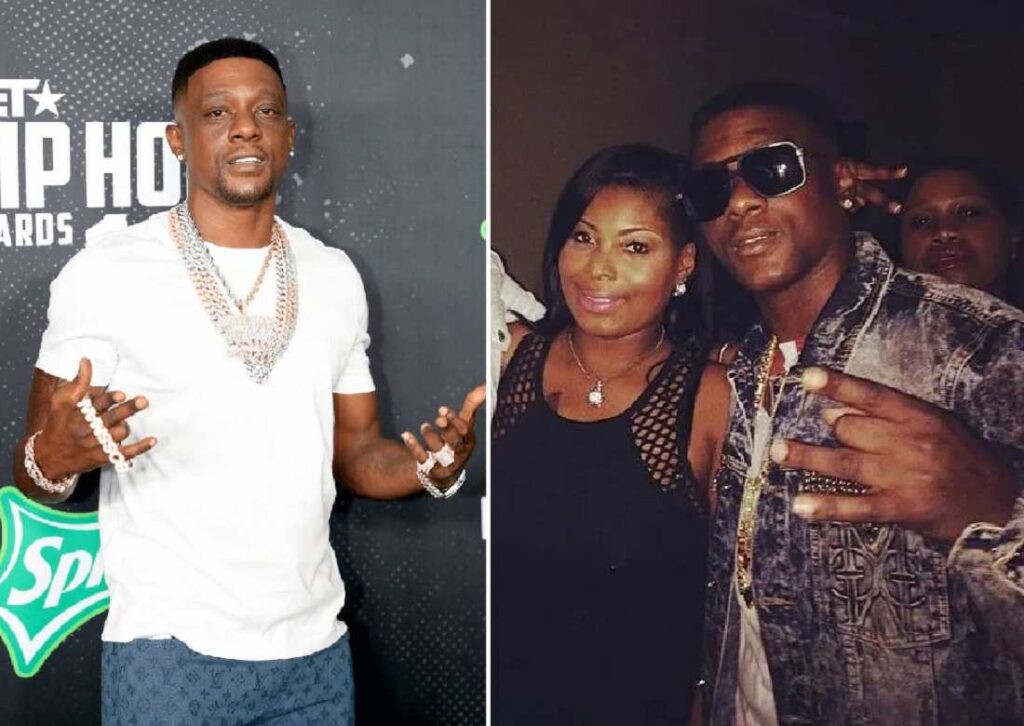 About Walnita Decuir's arrest
Walnita Decuir was arrested in 2010 for drug-related charges after she allegedly tried to smuggle marijuana, codeine, and MDMA to Boosie while he was in jail at Louisiana State Penitentiary.
Boosie Badazz's children
Boosie Badazz reportedly has 8 children with 6 different women. There are reports that he has 2 other unknown adopted children.
List of Boosie Badazz's children
Michael Jordan Hatch
Iviona Hatch
Torrence Hatch Jr.
Lyric Hatch
Toriana Hatch
Tarlaysia Hatch
Ivy Ray Hatch
The name of the remaining child seems to be unknown.
The children reportedly have a collective Instagram page called @tha_hatchkiddz which appears to be fan made. Boosie has disclosed that he intends to father 10 children and he would also like to have twins. He revealed during an interview with Terri Thomas in 2020 that he regretted he had his children with different women.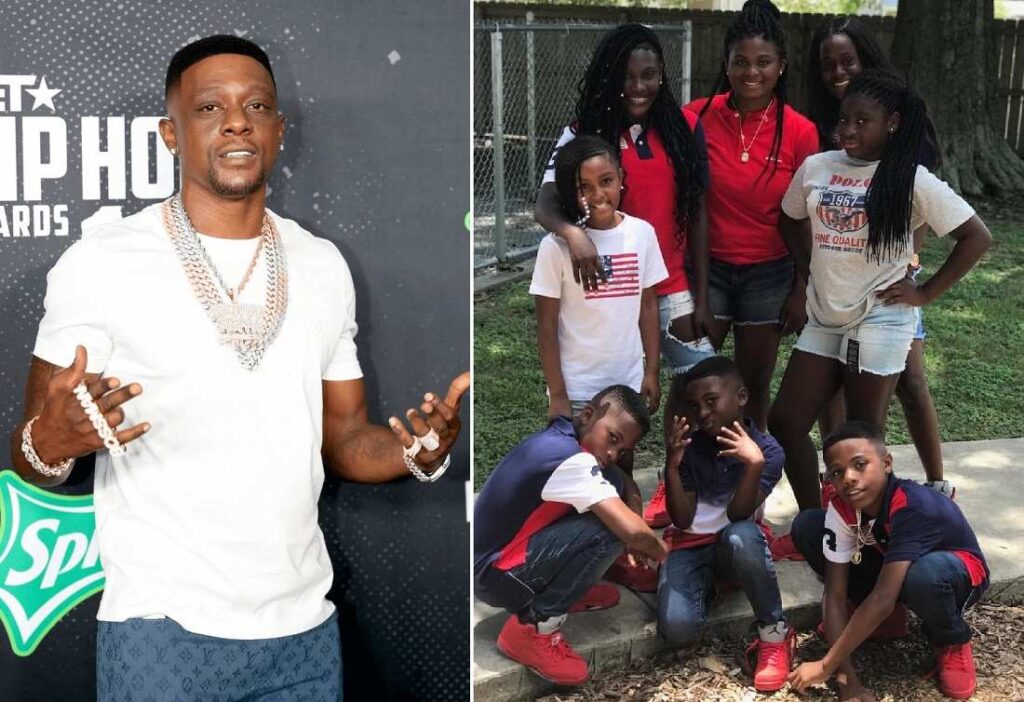 List of Boosie Badazz's baby mamas
Boosie's known baby mamas include:
Walnita Decuir
Trivia Weatherspoon
Tracy Taylor
Gerlissa Haze
Some of Boosie's baby mamas have described him as a caring father who provides for his children.
Boosie Badazz 'BJ' controversy
Boosie received backlash in 2020 after he revealed via his social media page that he paid a grown woman to perform oral intimacy (aka blow job) on his sons at the ages of 12 and 13. He also claimed to have shown them how to wear a condom at the age of 9 or 10.
According to the proud father of 8, he prefers to raise his children that way than allow them to watch cartoons where they will see two men kissing. He said he does not care what people think or say about how he raises his kids. Boosie is known for his homophobic stance on LGBT+ issues.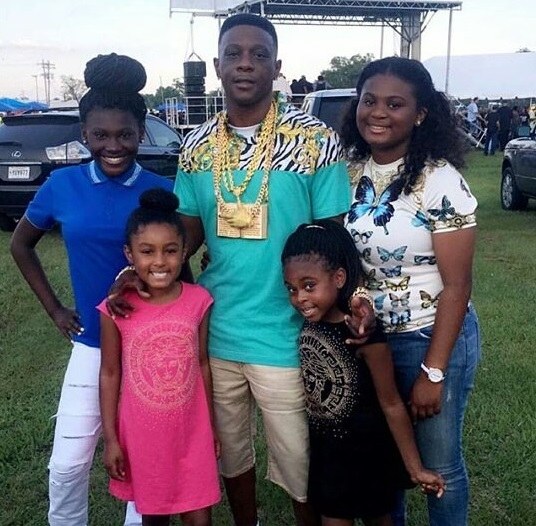 Boosie Badazz's net worth
Boosie Badazz has an estimated net worth of about $10 million as of 2022.