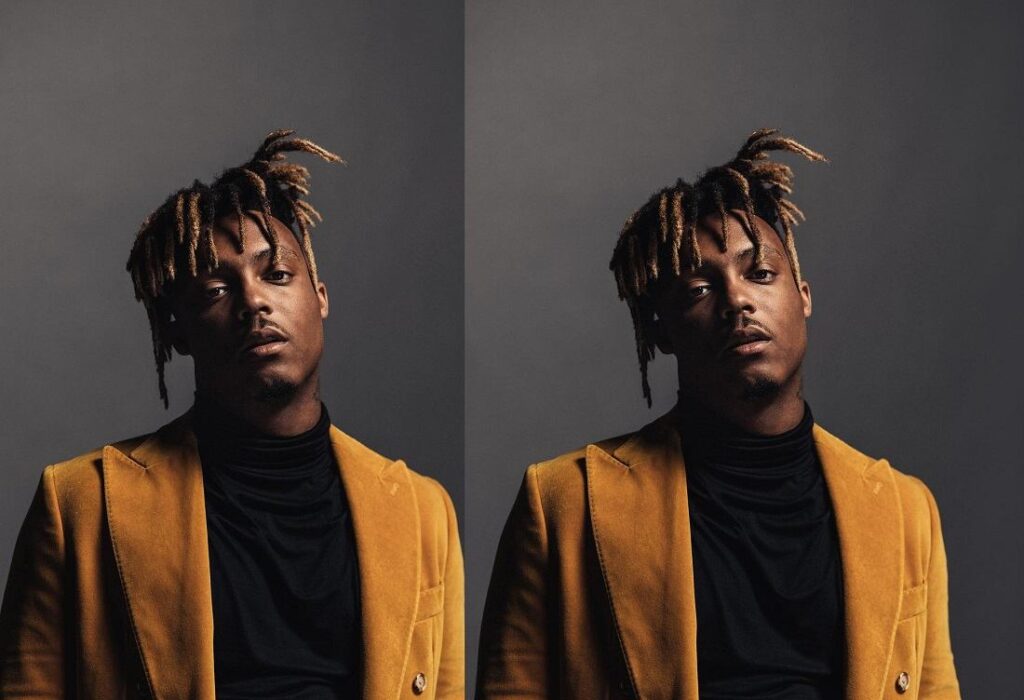 Who is Juice WRLD?
Juice WRLD was a talented American rapper and songwriter best known for his 2018 hit single "Lucid Dreams" which reached number 2 on the US Billboard Hot 100.
Juice WRLD's real name is Jarad Anthony Higgins. He was born on December 2, 1998, in Chicago, Illinois. Juice WRLD was 21 years old at the time of his death.
Juice WRLD's death
Juice WRLD died on December 8, 2019, after suffering a seizure caused by an accidental drug overdose. According to reports, he swallowed several Percocet pills while trying to hide them from federal agents, who were searching a private jet for drugs and guns.
Thereafter, he began convulsing and was rushed to Advocate Christ Medical Center in Oak Lawn, Illinois where he later died. Australian rapper, The Kid LAROi was seated just across from Juice WRLD on the plane, the night he died.
Weeks after Juice WRLD's death, a medical examination was conducted on his body. Subsequently, the autopsy result cited oxycodone and codeine toxicity as the cause of Juice WRLD's death. Meanwhile, before the awful incident, Juice WRLD has always spoken up about his struggles with drug addiction right from his childhood. He also disclosed in July 2019, some months before his passing, that he was going to quit codeine because of his girlfriend.
Juice WRLD's parents
Juice WRLD was born to his mother Carmella Wallace. His father's name is currently unknown. According to information gathered by DNB Stories Africa, Juice WRLD's family lived in Homewood, Illinois until 2001 when the rapper's parents divorced. After their split, Jarad's mother raised him, alongside his older brother, all by herself.
About Juice WRLD's father
Juice WRLD's father might not have been entirely away but he was still an absentee dad. He left the family when Jarad was only three years old. In March 2019, Juice WRLD disclosed in an interview with Billboard that his father's absence in his life might have led to his drug addiction.
He said:
"I didn't have a man giving me no type of guidance. My father wasn't in my life like that."
Sadly, Juice's dad passed away in June 2019.
About Juice WRLD's mother – Carmella Wallace
Juice WRLD's mother Carmella Wallace is a philanthropist and mental health advocate. Carmella raised her children (Juice WRLD and his older brother) religiously because of her strong faith. In fact, she was against Juice listening to hip-hop when he was much younger.
While Juice WRLD was alive, he spoke highly of his mother – admitting that Carmella Wallace is a good woman. Juice WRLD's mother indirectly influenced her son's rap career when she finally let him listen to rock and pop music. She also enrolled him in piano lessons at a young age. Following Juice's demise, Carmella expressed her grief via a tabloid. She further disclosed that her son was "ready to get help" with his drug addiction before his death. Wallace established "Live Free 999," a mental health initiative in honour of Juice WRLD.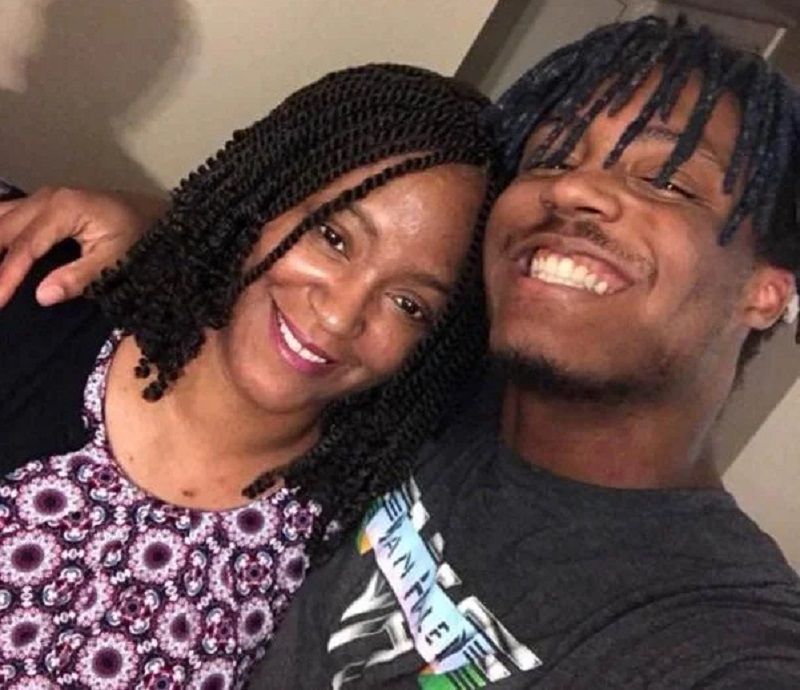 Juice WRLD's siblings
Juice WRLD's only sibling is his older brother – Brian Wallace. Juice's brother, Brian, is a brewer and an entrepreneur. He is married to his wife, Alyssa, a mental health advocate. They live together in Chicago with their beautiful daughter.
Aside from his older brother, Juice WRLD has two popular cousins which include late rapper Young Dolph and former "Big Brother 24 (US)" housemate, Terrence Higgins.
The meaning of "999" to Juice WRLD
"999", dubbed Juice WRLD's favourite number, was among the many tattoos inked on his body. According to the rapper, "999" is an inversion of "666" – which is taken to be the mark of the beast in the Bible.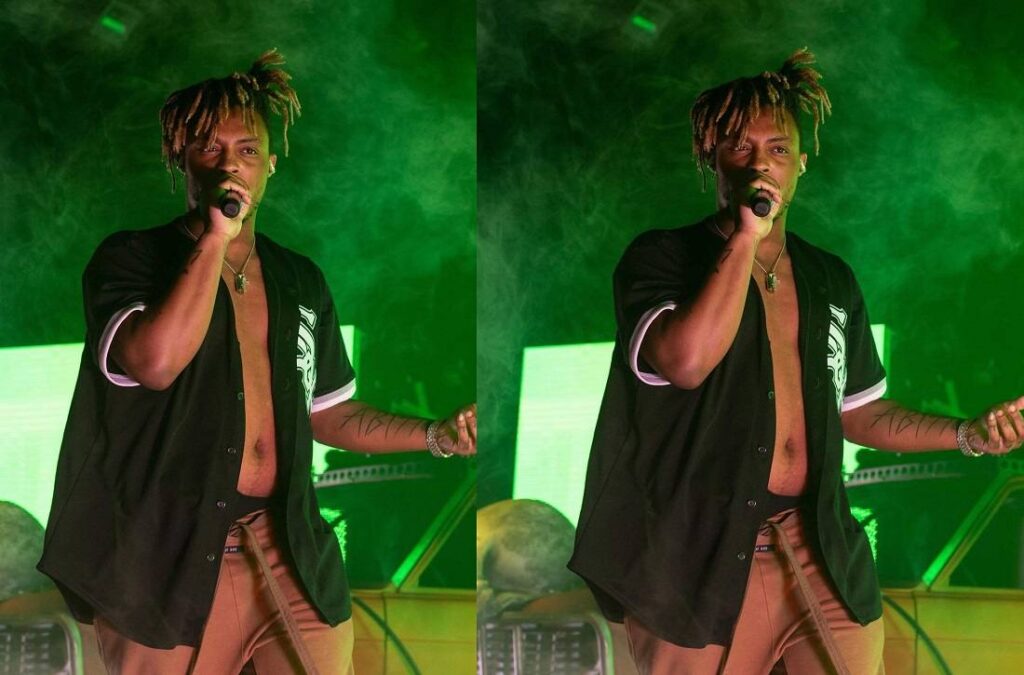 Juice WRLD's wiki profile
| | |
| --- | --- |
| Full name | Jarad Anthony Higgins |
| Stage name | Juice WRLD |
| Place of Birth | Chicago, Illinois, US |
| Date of Birth | December 2, 1998 |
| Died on | December 8, 2019 |
| Marital status | Single |
| Age | 21 years old |
| Height | 5′ 7″ (1.7 m) |
| Cause of death | Seizure caused by accidental drug overdose |
| Cemetery | Beverly Cemetery, Blue Island, Illinois, |
| Occupation | Rapper |
| Children | None |
| Networth | est. $16 million |
| Instagram | @juicewrld999 |
Juice WRLD marriage and wife
At the time of his death in December 2019, Juice WRLD was not married and had no wife. However, he was in a relationship with his girlfriend – Ally Lotti. Juice WRLD and Ally reportedly met on Instagram in 2018 after Ally sent the rapper a direct message (DM). They came out publicly as a couple in November 2018. Sadly, their sweet relationship of roughly one year was cut short after Juice died in December 2019. While they enjoyed their brief romance, they neither got married nor had children.
List of Juice WRLD girlfriends
Before Ally Lotti, Juice WRLD previously dated Alexia smith AKA Starfire for a year (2017 – 2018). According to Alexia, their romance hit the rocks when she tried to stop the singer from abusing drugs. She also alleged that Juice WRLD cheated on her with other women while they were together.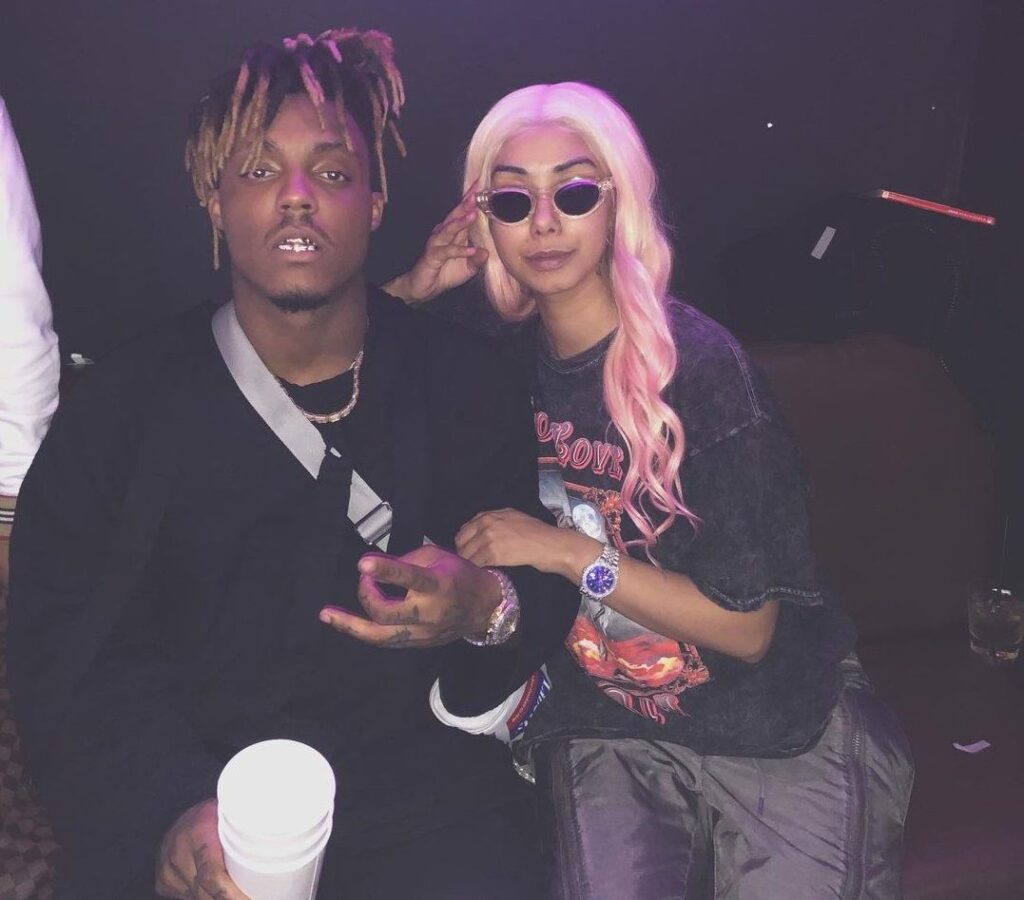 About Juice WRLD's girlfriend – Ally Lotti
Juice WRLD's girlfriend Ally Lotti is a social media influencer and model. She is best known in the media as Juice WRLD's girlfriend. Ally's real name is Alicia Leon. Born on May 28, 1993, she is 29 years old as of October 2022. Lotti is mixed race, having been born to a Puerto Rican mother and a Black father. Ever since Jarad died, she hasn't stopped recalling the beautiful moments they shared together. Ally often shares pictures of them together on her Instagram page.
In June 2022, Ally Lotti made a revelation claiming that there were previous events that contributed to Juice WRLD's death.
The 29-year-old model said:
"If people knew what happened the day before Jarad passed, and the day that Jarad passed…which I cannot speak upon at this moment"
She continued:
"But I will. I just have to make sure that I am safe…I'm going to take it to court."
Juice WRLD's kids
At the time of his death, Juice WRLD had no kids. However, his girlfriend, Ally Lotti disclosed that they were expecting their first child when he passed on. Sadly, the model lost the pregnancy due to grief. According to Lotti, that wasn't the only baby they lost as they have been trying to have children in the past months. She further disclosed that she had lost three pregnancies while the rapper was alive.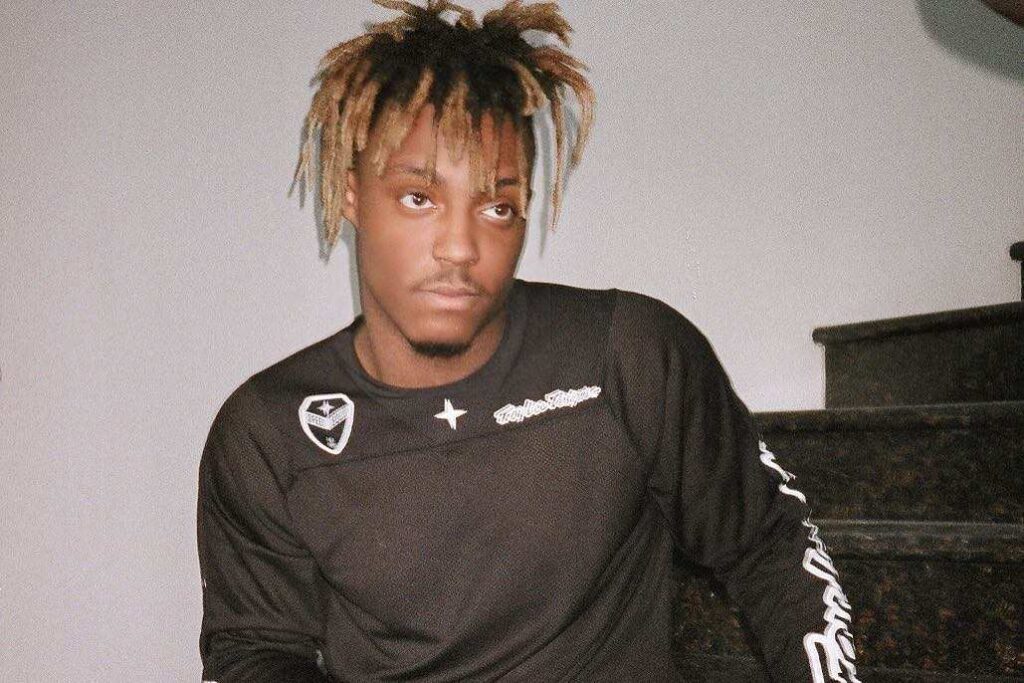 Juice WRLD's net worth
Juice WRLD's net worth was estimated at about $4 million at the time of his death in 2019. However, his net worth has risen to roughly $16 million as of October 2022 since his death. Following his demise, his mother filed a petition to be in charge of his assets.